In this unboxing, we take a look at the Elgato Stream Deck Mini system controller. This device has an even smaller footprint than the Elgato Stream Deck. It gives you the same flexibility to make complex commands across several softwares and hardwares very quickly with the use of Companion software. All the same customization functions still exist in this six button form factor. There is certainly a place for this amazing control surface to be used in almost any setup.
First Impressions
In its very interesting triangular packaging, the Elgato Stream Deck Mini is just that, mini! With only six buttons, it remains accessible and distinct to the user. It comes with the same USB 2.0 connection as the bigger Stream Deck. With the use of Companion, a free software, you can customize each button individually with different images and GIFs to better indicate what function each button serves. A similar quick start guide is included to guide you through the setup process. The Stream Deck Mini does not come with an adjustable stand, however the device is designed with line of sight in mind, which also means one less thing to break long term.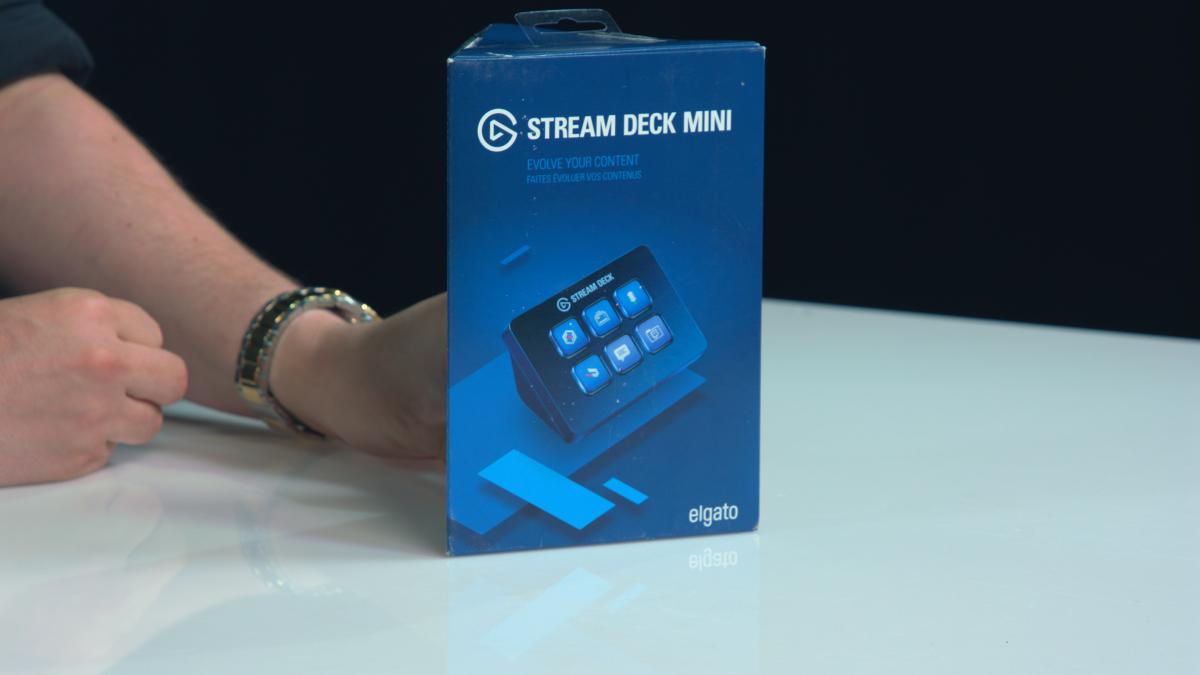 What's in the Box?
Elgato Stream Deck
Quick Start Guide
Features
Six customizable and programmable LED Hotkeys.
Simple USB 2.0 Connectivity.
Programmable control of complex software and hardware commands.
Instant commands allowing to open your creativity in simple to complex studio setups.
A myriad of compatible platforms and softwares making for easier integration across systems.