In today's unboxing, we take a look at the Elgato Stream Deck system controller. With the use of computer software interconnected with your studio and live stream system, you can customize a series of buttons to do very complicated steps very quickly. In it's compact form factor, there is certainly a place for this amazing control surface to be used in almost any setup. We couldn't wait to get our hands on one to try for ourselves and one day integrate it into the LiveX MCR!
First Impressions
The Elgato Stream Deck is a very simple device, but that doesn't mean it is not well laid out! It's 15 buttons are compactly placed into its small footprint, while remaining accessible and distinct to the user. It's simple USB 2.0 connection makes this device accessible to almost any computer out there. Connected software allows you to add images and GIF files to indicate what actions certain buttons perform and the included quick start guide walks you through how to set up the compatible software. The Stream Deck also comes with an easy to use adjustable stand for an improved sight line for the user. The buttons themselves are very premium and feel good to use with confidence, making it easy to set your hand in a position to memorize your commands!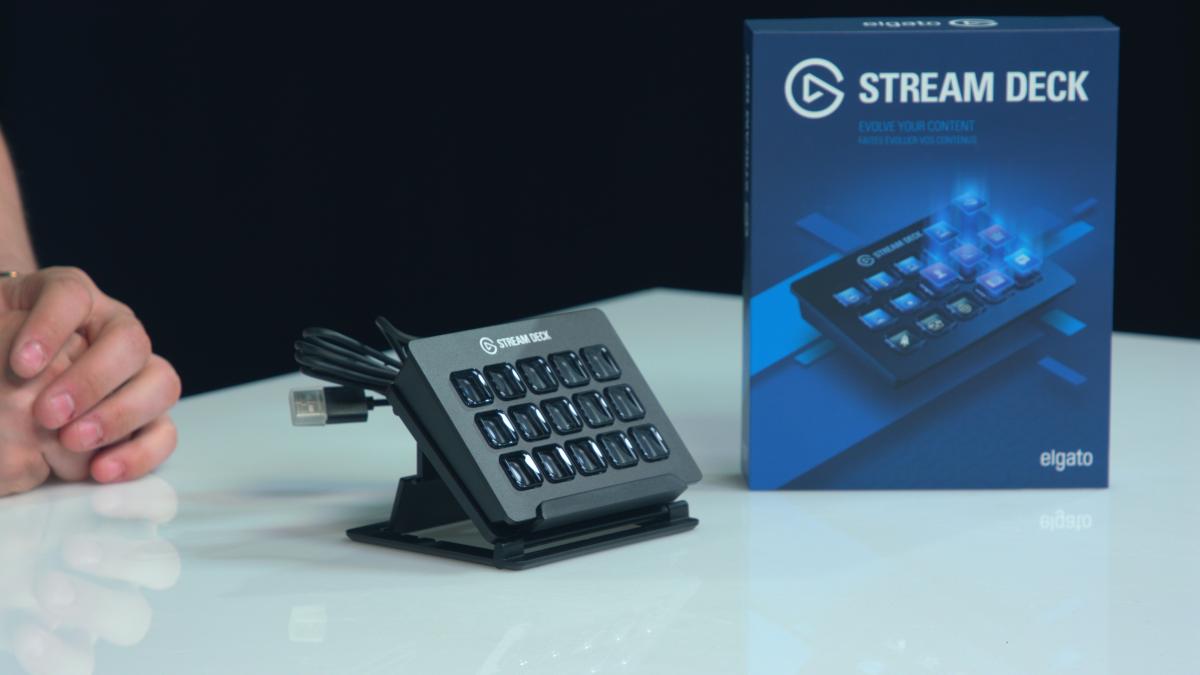 What's in the Box?
Elgato Stream Deck
Adjustable Stand
Quick Start Guide
1-Year Limited Warranty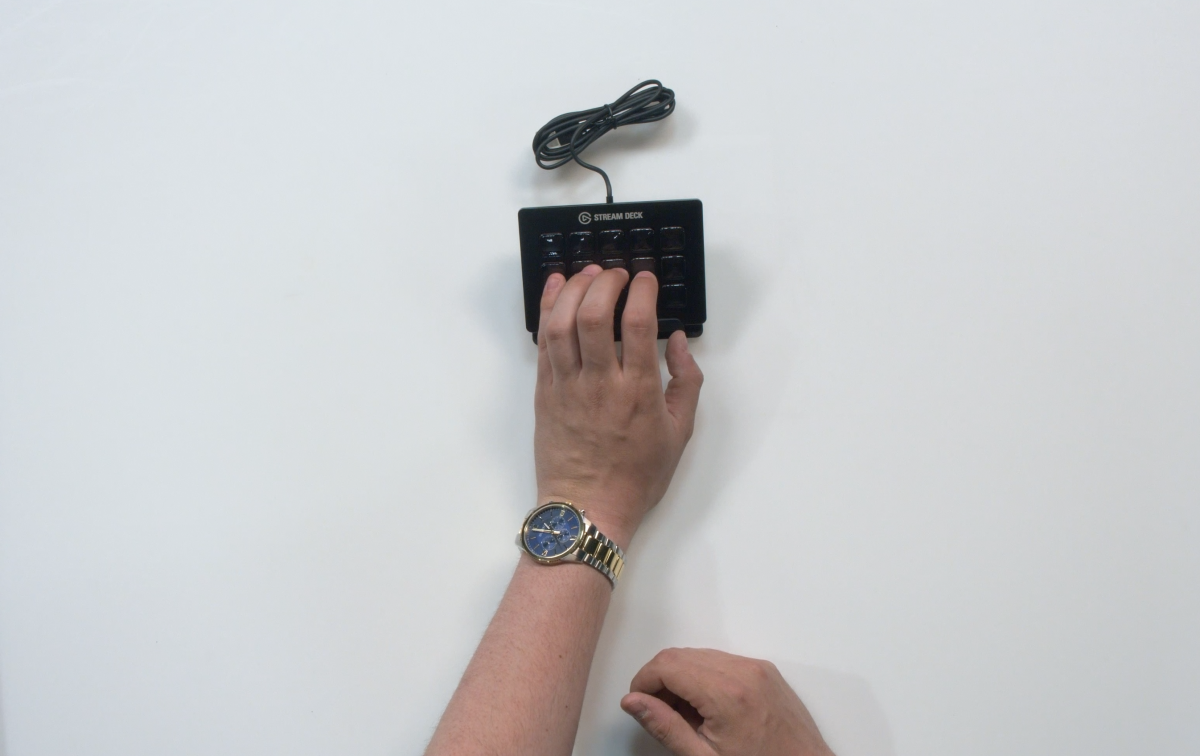 Features
Fifteen customizable LED Keys, bringing tactile operation to another level.
Simple USB 2.0 Connectivity.
Customizable control of complex software and hardware commands.
Instant commands allowing to open your creativity in simple to complex studio setups.
A myriad of compatible platforms and softwares making for easier integration across systems.