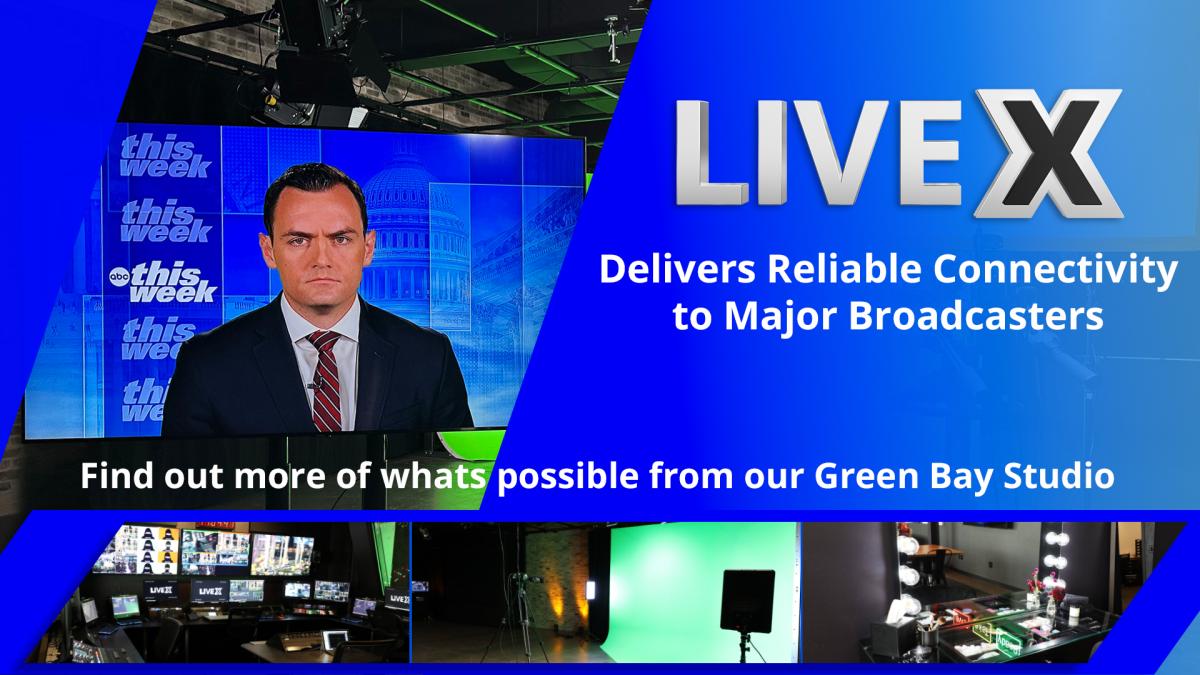 Major Broadcast Connection in Green Bay
Mike Gallagher has been the U.S. representative for Wisconsin's 8th Congressional District since 2017. Shortly after touring the LiveX Green Bay Studios in January of 2023, Rep. Gallagher was invited to speak on ABC News This Week. He needed a reliable studio with the latest connectivity capabilities to conduct his interview in real-time with this major international news outlet and LiveX's studios are located right in his district.
Utilizing LiveX's SMT workflow, Rep. Gallagher was able to appear on a national Sunday morning news program from the comfort of his hometown in Green Bay, WI.
Behind the Scenes