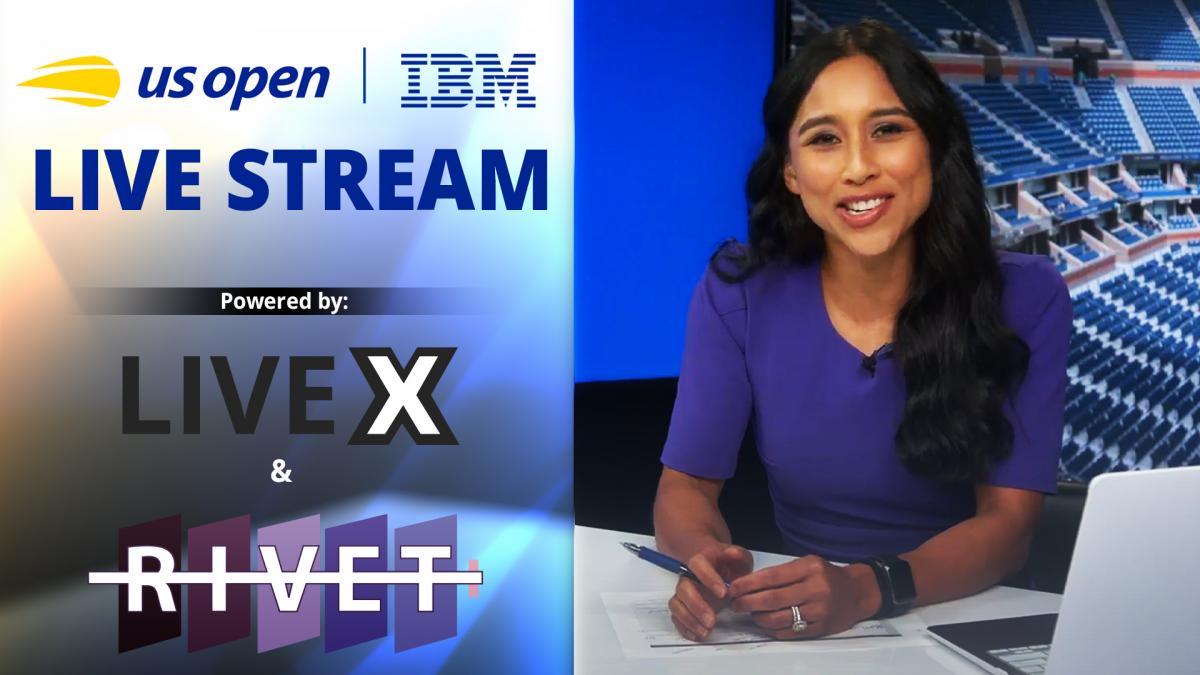 Urban Sled - Tennis - US Open
LiveX partnered with Urban Sled to integrate an in-studio host and remote contributors to an intimate Virtual Client Experience for IBM. Host Prim Siripipat guided the viewers through the latest technology brought to the US Open, showcasing apps and data with playback and conversation. Our LED wall provided the perfect backdrop with Arthur Ash Stadium.
IBM Subject Matter Experts contributed remotely from all over the country via the LiveX Rivet App to shed insight on the US Open. Although a different experience than the usual wine and dine on site at the Open, audience members were treated to a special look behind the scenes, and live conversation with their favorite tennis celebrities. Audience members were incorporated into the live show by asking their questions live to the stars.
Behind the Scenes