Today we unbox the Studio Technologies Dante Model 5205 dual microphone preamp.
First Impressions
This audio device links to almost any ethernet-enabled audio application and provides two microphone or balanced line-level signals to connect with a Dante network. The additional front switches also make it easy to measure channel levels from any portable or stationary workstation.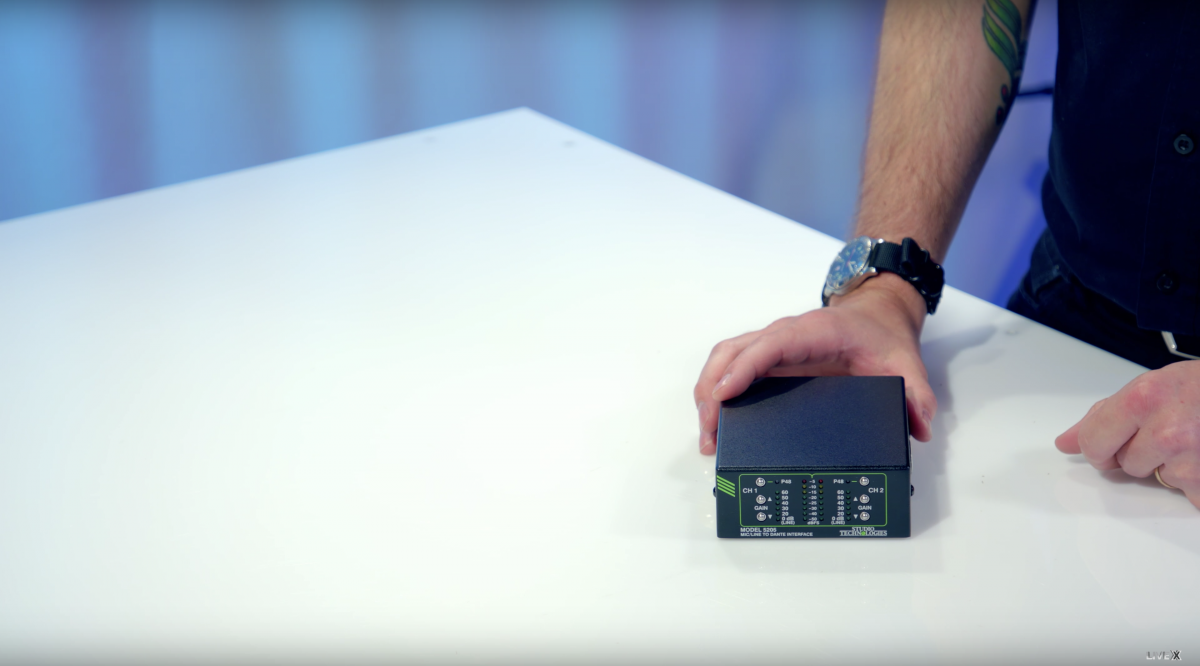 Features
Dante audio-over-Ethernet technology
Headphone and balanced line outputs
Excellent audio quality
PoE powered
Audio channel level metering
Standard connectors
Compact, lightweight design
For more Live X Unboxings, SUBSCRIBE to our YouTube page and newsletter!