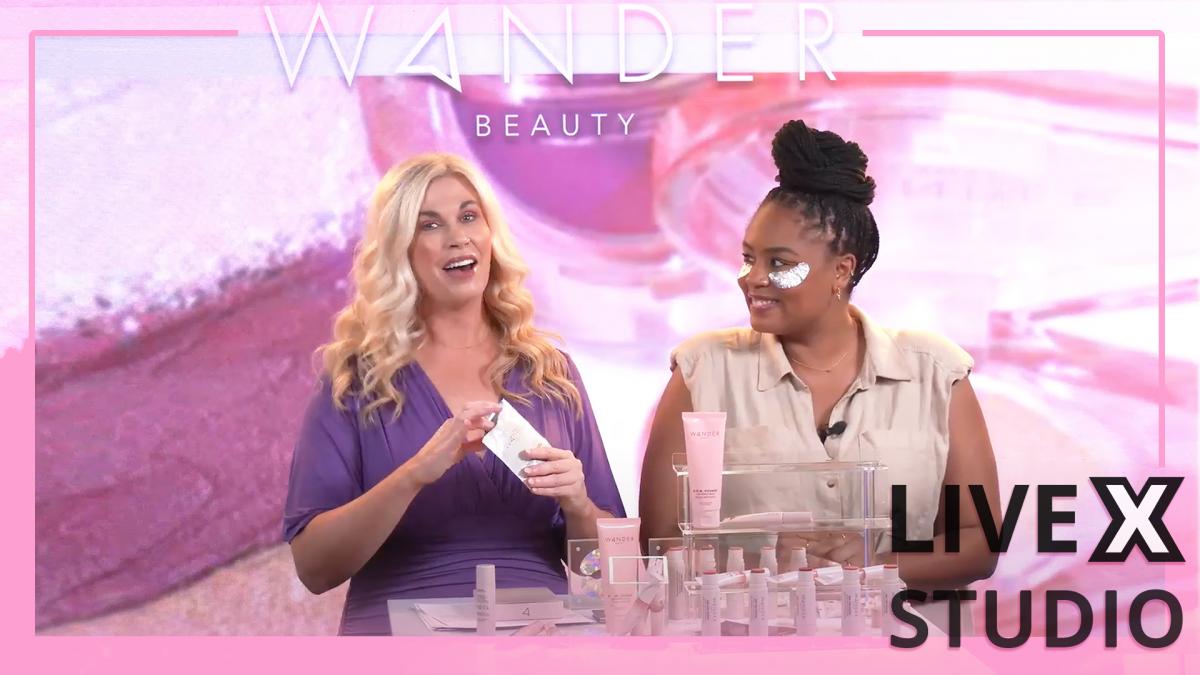 Wander Beauty/Verb In Studio
Our friends at VERB, leaders in interactive video-based sales enablement applications, are able to produce plenty of content in their own right, but when they needed a full service studio with professional streaming capability, they knew where to turn.
Streaming to their custom platform, Market Live, VERB took over the LiveX Studio as a base of operations for a series of product demos from Wander Beauty. Our producers helped integrate VERB's platform with our studio for continuously changing graphic overlays that helped viewers purchase featured on-screen products. The production also took advantage of our multi-camera capability along with our extensive KAIROS system.
"I'm still receiving messages about the quality of the recent livestream event we did with Wander Beauty," said VERB CEO Rory J. Cutaia.
LiveX was thrilled to play a small part in helping VERB deliver on their vision for a new form of interactive, truly shoppable, social entertainment.
Behind the Scenes