We recently produced a live, cross-country, remote broadcast for the United States Golf Association (USGA), with cameras and talent in Pebble Beach, California, while direction, audio, video, comms, graphics, and encoding was executed from our Master Control Room in New York City.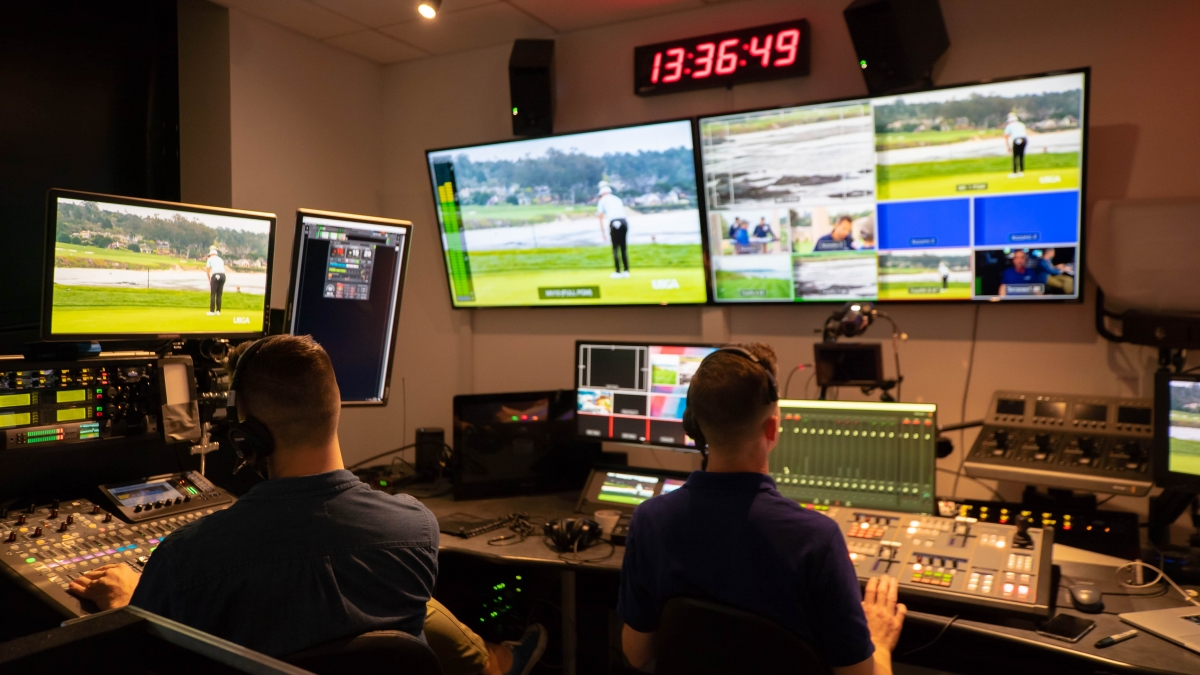 For the 118th U.S. Amateur Championships in Pebble Beach, California, the USGA wanted live, multi-camera coverage of the commentator perched above the 18th green, while additional, wireless cameras covered the golf action at key locations such as the iconic 7th hole par 3.
Using some of the latest backhaul technology in the industry, we transported 5 live camera feeds from California to New York at speeds up to 2.5 seconds faster than satellite. Meanwhile, our operation also provided robust audio control and clear, efficient communication lines back and forth between the set and control room, from talent IFB and program audio/video return, to full comms throughout the team, including mobile-app-based wireless comms for roaming field operators.
These remote audio and video feeds were switched live in New York by our Master Control team with graphics featuring multiple players in two-box displays, lower thirds, title cards, and animations as well as playback using our custom built graphics engine.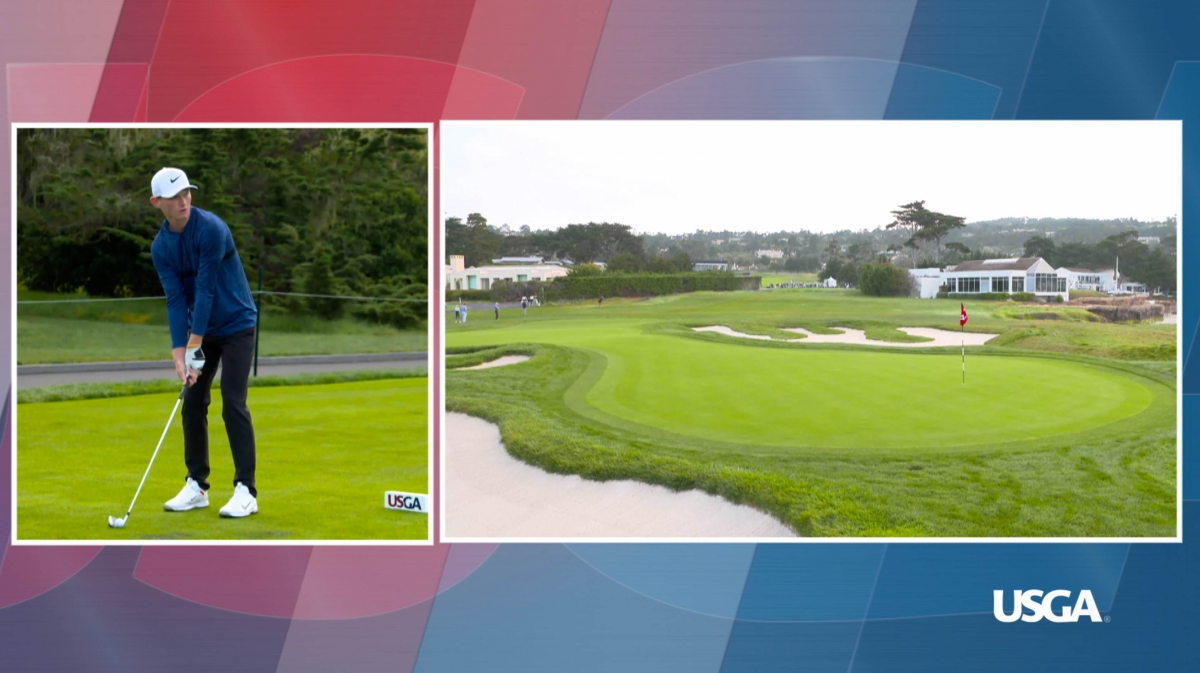 The low-latency two-way audio and video transport enabled the production to flow as if the 3,000-mile distance was nothing at all. At the same time, it created significant budget savings in travel, transport, labor, and setup time. We successfully encoded final program to the official USGA YouTube and Facebook pages, where it helped to increase engagement and viewership of the championships.
Watch all the USGA events online and for more Live X news, SUBSCRIBE to our weekly newsletter!