In today's unboxing we took a look at the Teradek VidiU Go live video transmission system.
This bonded device uses Teradek's Core technology to stream your signal between attachable modems, increasing the quality and decreasing the likelihood of dropped frames. With a lightweight, slick design, and support for HDMI and 3G-SDI Inputs, this device can easily fit into any professional or consumer based workflow, so we couldn't wait to get our hands on it!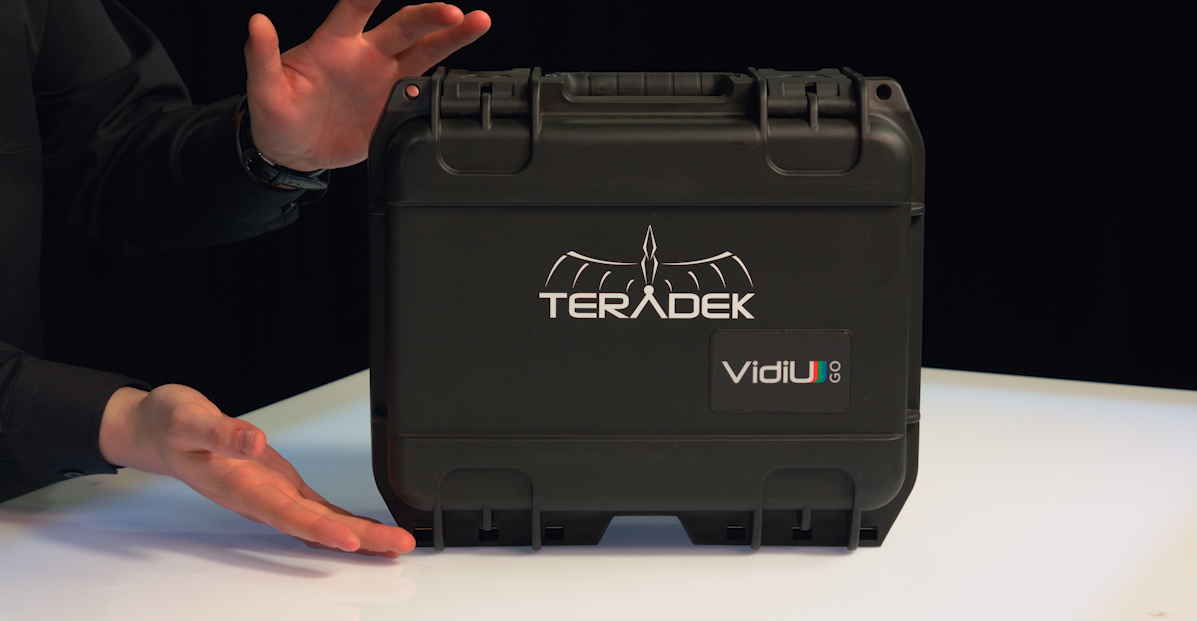 First Impressions
First things first - we love the new node design. The attachable nodes connect on each side and look like they are a part of the unit itself, making for easy, inconspicuous setup. Besides the physical design, the Vidiu Go offers some impressive new features - with web and OLED interface, you can set up your streaming parameters in seconds, and be ready to push as soon as the unit powers on. They also offer an app for Android and iOS which can control the unit and adjust settings. The Vidiu Go also operates with HEVC and H.264 compression - HEVC using half the bandwidth with the same video quality as H.264, making it great for slow internet environments - and with both HDMI and 3G-SDI, this device can easily fit into any workflow to connect to the Core cloud.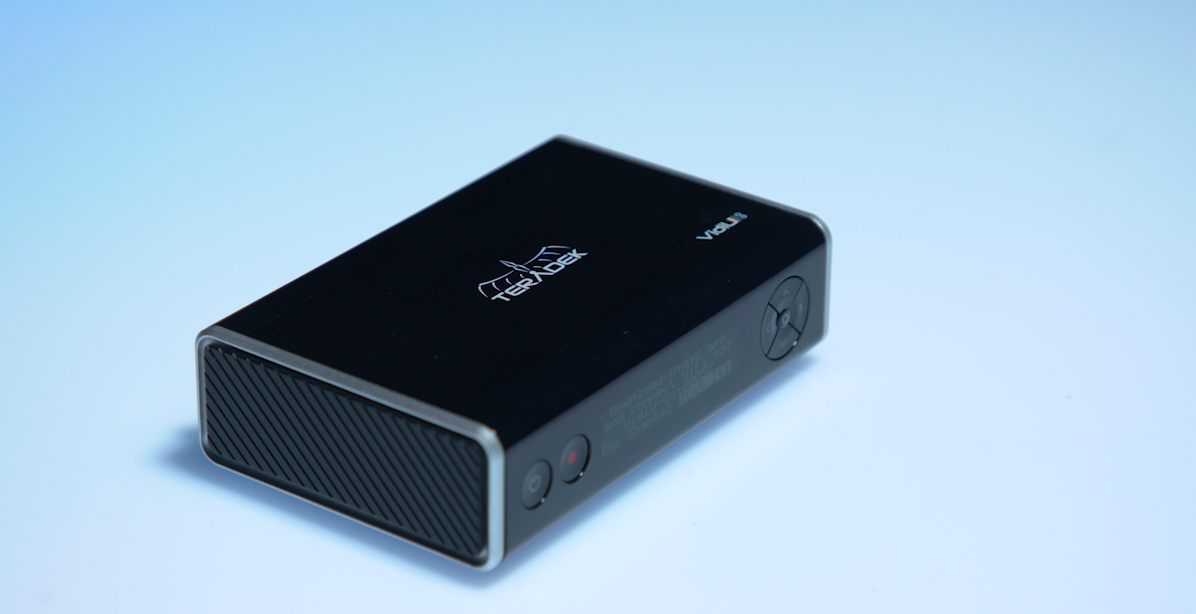 What's in the Box?
Vidiu Go Device
(2) Node Modems
Ethernet Cable
18" HDMI Cable
45W PSU with USB-C Cable
2x2 dBi Antenna
Accessory Shoe Adapter
Limited 1 Year Warranty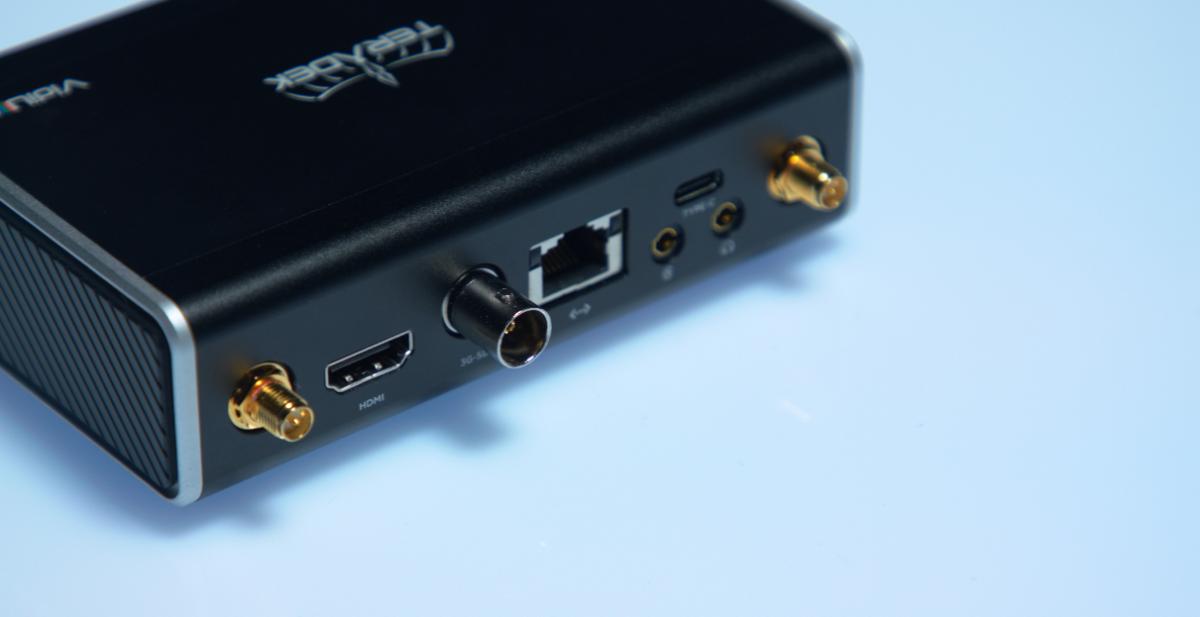 Features
Video Quality up to 1080p60
3G-SDI and HDMI Inputs
2 USB Ports, Ethernet, and Wifi connectivity
H.264 and HEVC Compression
Access to the Teradek Core Cloud technology
Stream to multiple destinations at once
Instant live streaming capabilities using the web interface, as well as the iOS and Android App