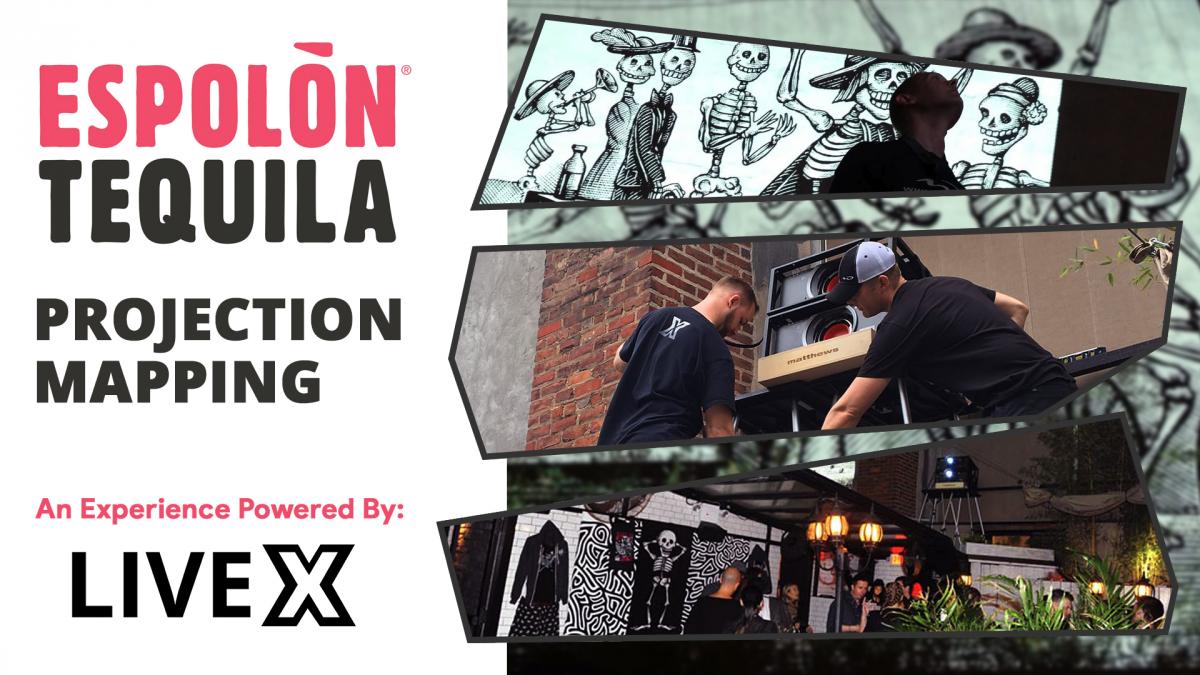 Espolon Tequila Activation
Momentum looked to LiveX to create a large outdoor projection display for a rooftop activation highlighting Espolon Tequila.
Our team conformed, sequenced, and designed the display and of the artworks by Ai Weiwei. Twin sets of Double-stacked 26k Projectors were running custom display software, projecting across opposite walls of Hotel Chantelle's private rooftop throughut the evening for a bustling crowd that stayed well into the night.
The result was an immersive evening that highlighted a perfect blend of artisanal Mexican tradition & modern technology for a premium tequila originated in Los Altos de Jalisco, Mexico.
Behind the Scenes