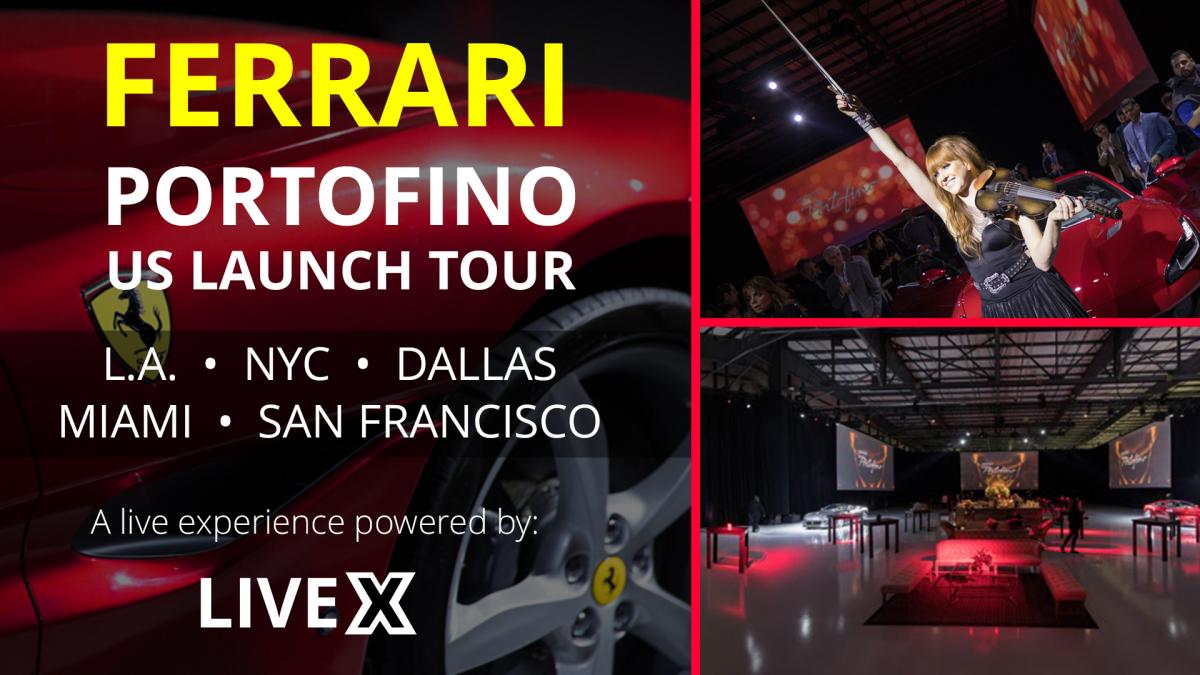 Ferrari: Portofino US Launch Tour
LiveX designed and executed the projection, lighting, audio, and infrastructure for Ferrari's US tour launching their new model, Portafino. Working with Momentum Worldwide for this series of experiential activations for Ferrari collectors, this incredibly unique event engaged guests with video, music, live performance, food, drinks, scent and spectacle.
Each city's activation varied across different venue types - and therefore differing experience designs - ranging from an aircraft hangar in Dallas, to an expansive art space in Miami to a car club in Manhattan.
The video display content was captured and edited by Aggressive and Lair, with feature video shot from four directions. As the viewer "drives" through various terrain and geographic locations, the forward view was projected in the front of the room, the rearview in the back, and left and right views displayed on the sides, creating an immersive, transporting experience.
Themed lights, sound, video, music, scent, drinks, and food followed an overall "environment journey" throughout the night, from open roads, to coastal highways, to urban drives, and ultimately to Portafino, Italy, the picturesque fishing village on the Italian Riviera.‌
In each of the tour's host cities, custom video specific to that location was incorporated to make the event even more immediate, intimate and unique.
Behind the Scenes