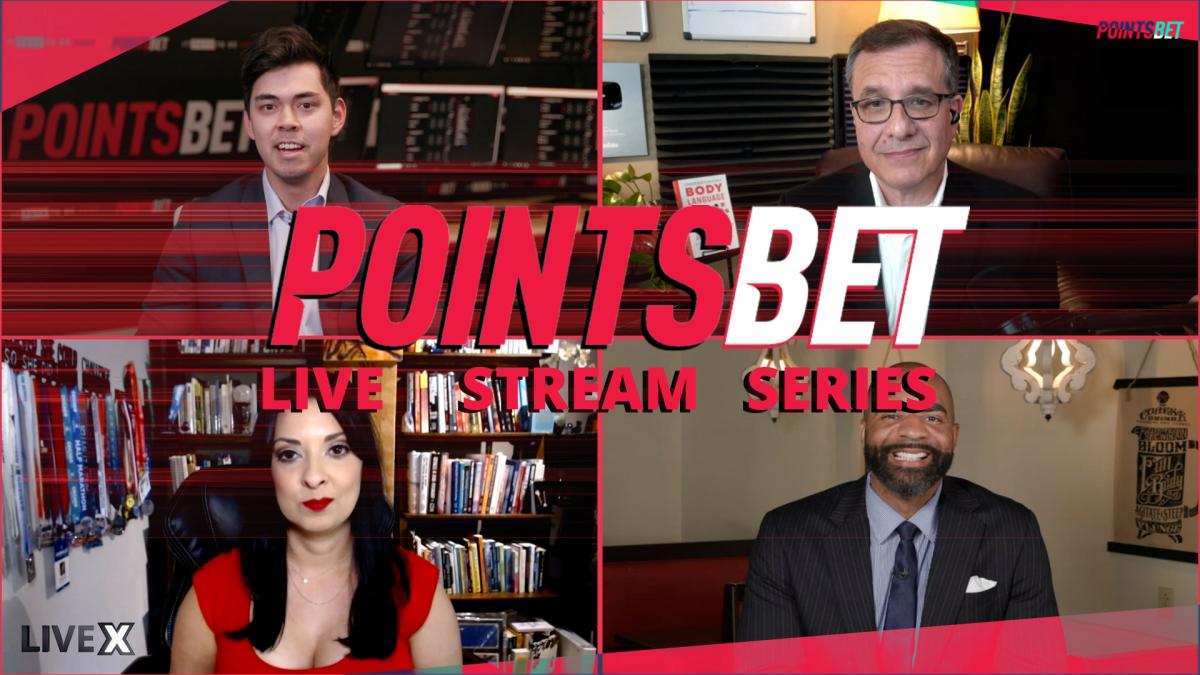 PointsBet
LiveX partnered with PointsBet to produce a series of live streams for the Final Four of the NCAA's men's basketball tournament. They were able to bring a new perspective to betting strategy on Twitter and Instagram with PointsBet's top oddsmaker Jay Croucher, Duke & Bulls legend Carlos Boozer, along with body language expert Scott Rouse, and sports psychologist Dr. Michelle Kerulis.
LiveX created two simultaneous versions of the live stream: one to Twitter in widescreen, and one to Instagram in vertical video. This simple addition made the content feel native to each platform, solving a frequent problem with multicasting. The production was run out of LiveX's Green Bay remote facility.
Contributors were sent a kit with a light, microphone, and earpiece, while receiving both remote and on-site assistance as needed. Those who needed a higher touch had a technician on-site with a professional camera, as well. This combination of fast-paced live content with a polished, professional look yielded incredible viewership and engagement.
A Closer Look