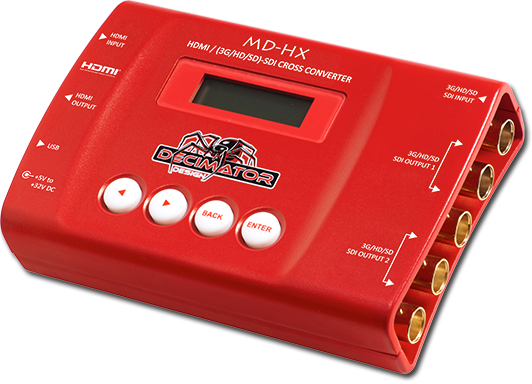 Today we take a look at the Decimator MD-HX Converter.
Similar to MD-CROSS, but you can save $100 if all you need is cross-conversion and scaling - this doesn't have test pattern generators and overlays.
Features
3G SDI and HDMI input
Horizontal and vertical scaling and flip
2 sets of double SDI outputs, 1 HDMI output
Recommended for flipping video for a teleprompter
See full details at Decimator.com.