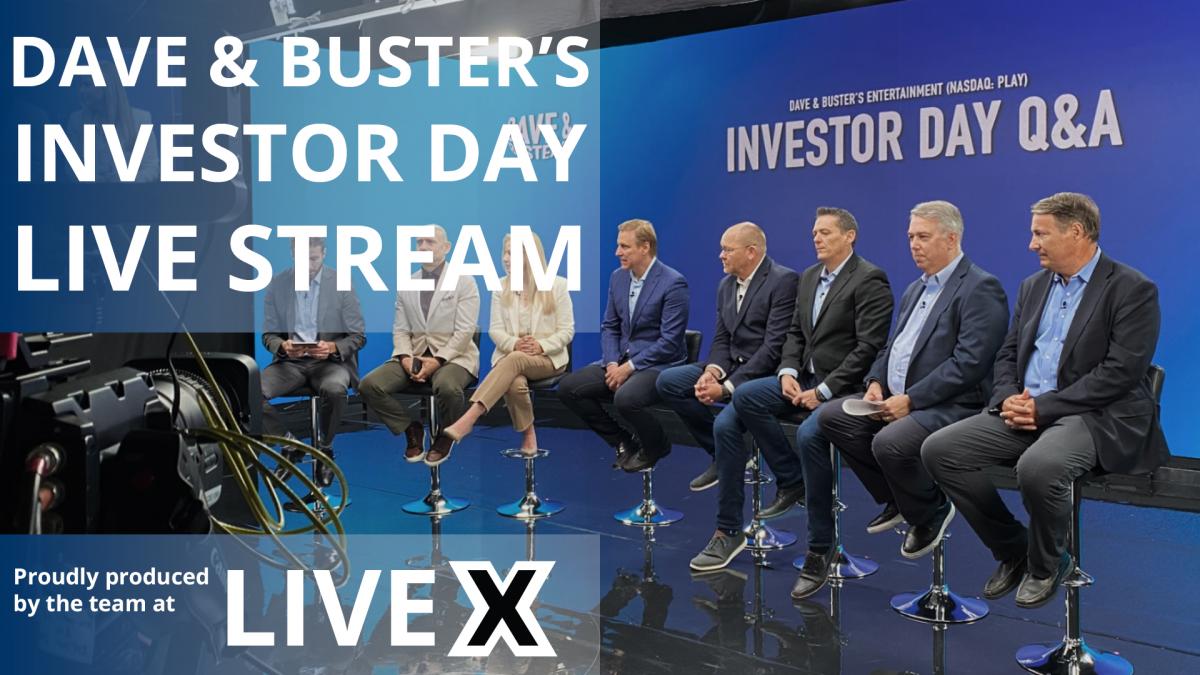 Dave and Busters Investor Day Livestream
With our partners at Cardboard Spaceship, LiveX built and produced a four-camera live stream for Dave & Busters' Investor Day. The stream landed on On24, where analysts and investors submitted questions in real time. By the end of the Investor Day, Dave & Busters' stock jumped over 20%.
The show was a week-long endeavor, starting with a load-in and pre-light day at Gracepoint Media in Dallas, TX. LiveX's expertise in media server operation for LED walls gave the team a dynamic backdrop, with virtual sets and dynamic gradients for the executives backgrounds. With a single pre-record day and a very quick turnaround, a synchronized multicam edit was essential and provided the Cardboard Spaceship and Dave & Busters teams with extremely fast, dynamic edits.
The live stream started before the market opened. It included the same, cinematic set used for pre-recordings. The resulting show was a seamless, simulated live show with interactive elements. Finding the balance between pre-recorded and live content is essential for investor days, where sensitive data and legal language must be precise. By using a consistent cinematic multicam workflow throughout the entirety of the project, LiveX provided a production that pleased the range of accountants, marketers, and content producers.
Behind the Scenes