Experiential | Aggressive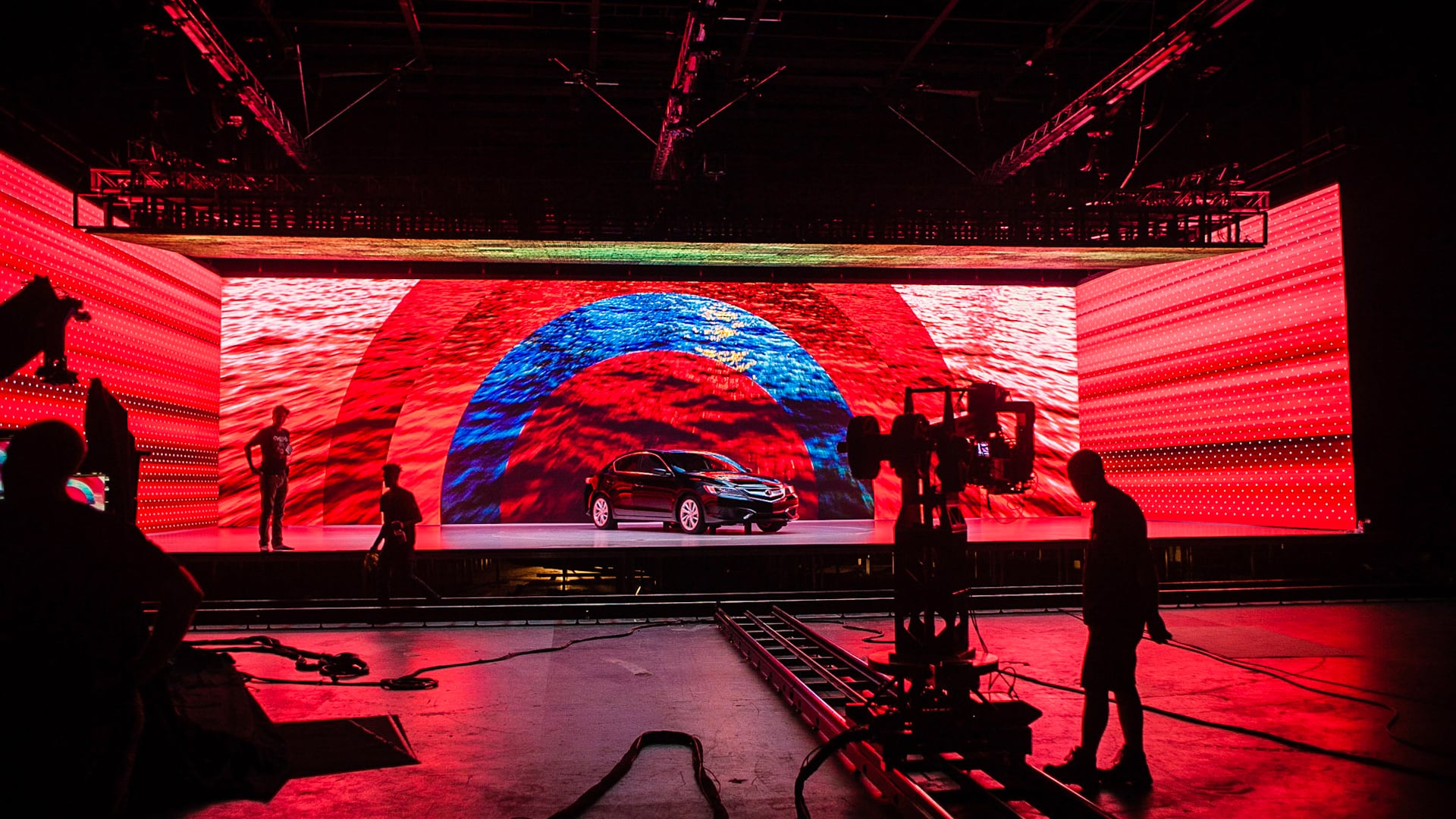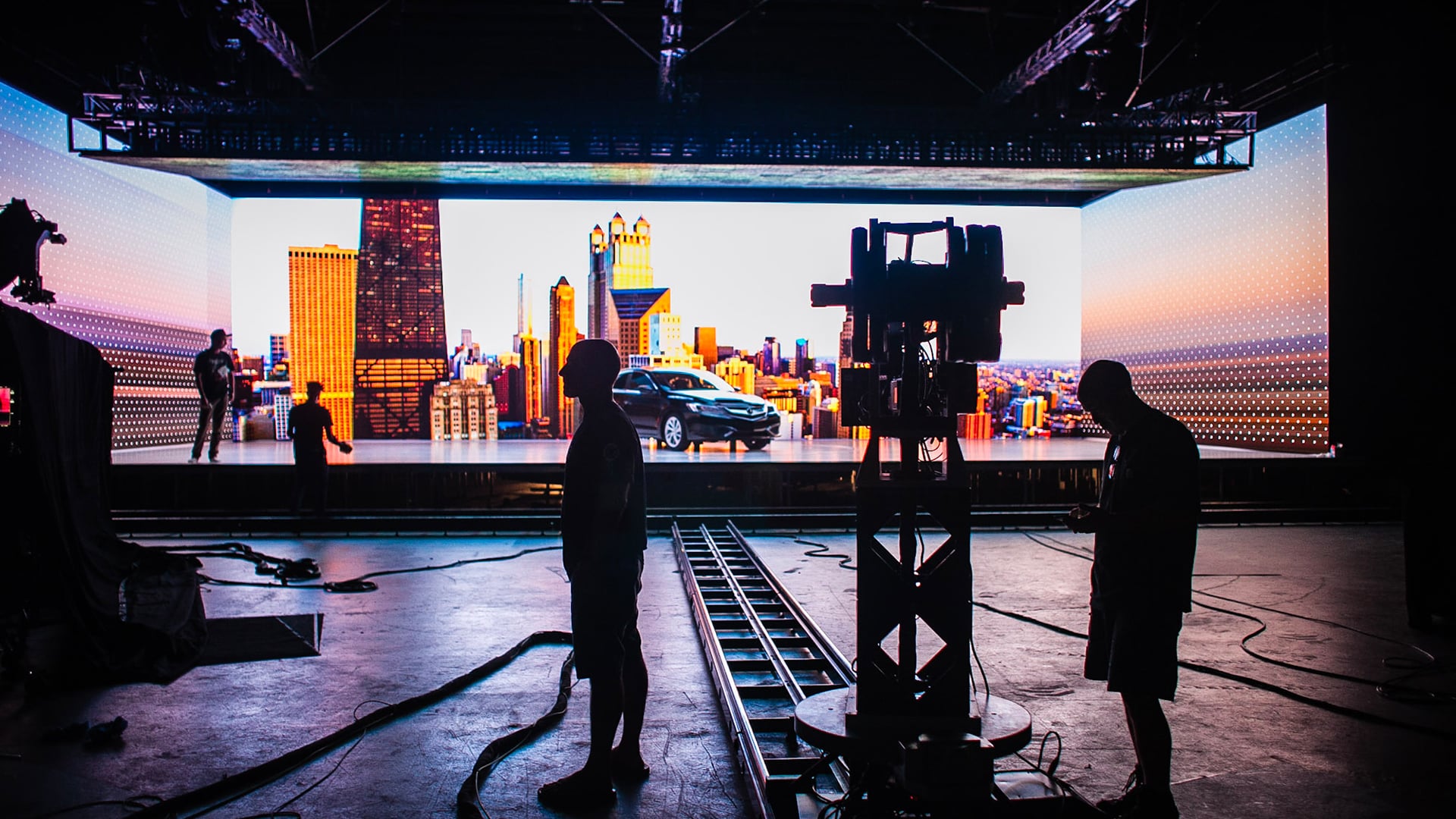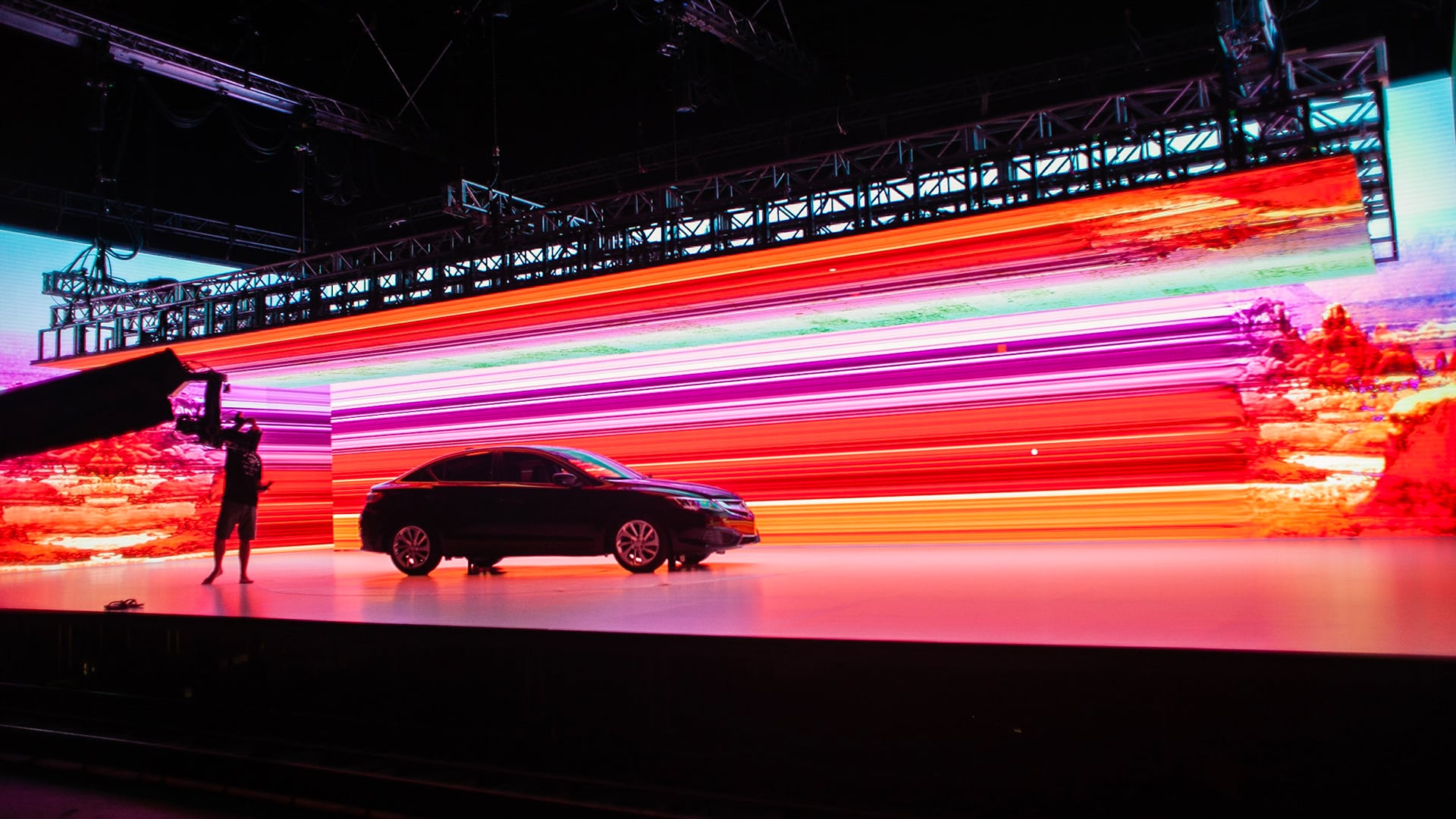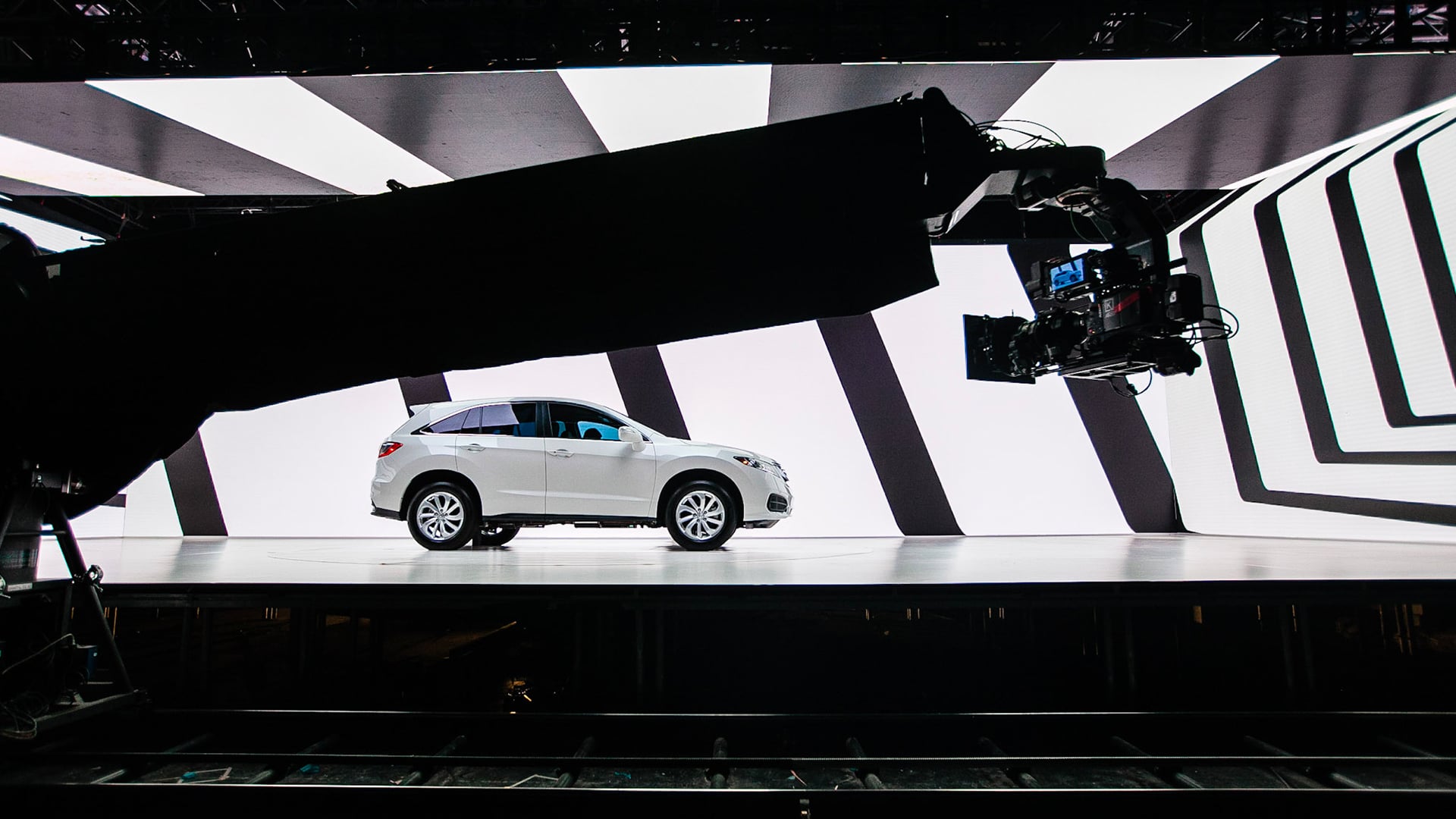 Acura "By Design"
Live X partnered with Aggressive to create an impressive LED stage that captured striking views around the 2018 - 2019 model cars for Acura's "By Design" advertising campaign.
We helped build a three-sided 3.0 millimeter LED wall structure that reached 30' high and expanded 120' to showcase each vehicle on top of a rotating custom-built Dynamometer turntable floor. An additional LED ceiling, powered to tilt on its axis, illuminated every model with breathtaking designs and footage imagined by Aggressive.
Our team also took advantage of the powerful pairing of TouchDesigner and Production Bot to implement 10 display outputs of 1920x1080p that simultaneously maneuvered the digital environments in sync with automated cameras to capture the encompassing dynamic sequences. This setup also allowed for in camera color correction - vastly reducing the time for post production and editing. The portable Production Bot also allowed content creators to set up for the next production day while off set.
Behind the Scenes