Live X provided live captioning as well as camera and streaming for Google's AMP Conf 2017 in New York.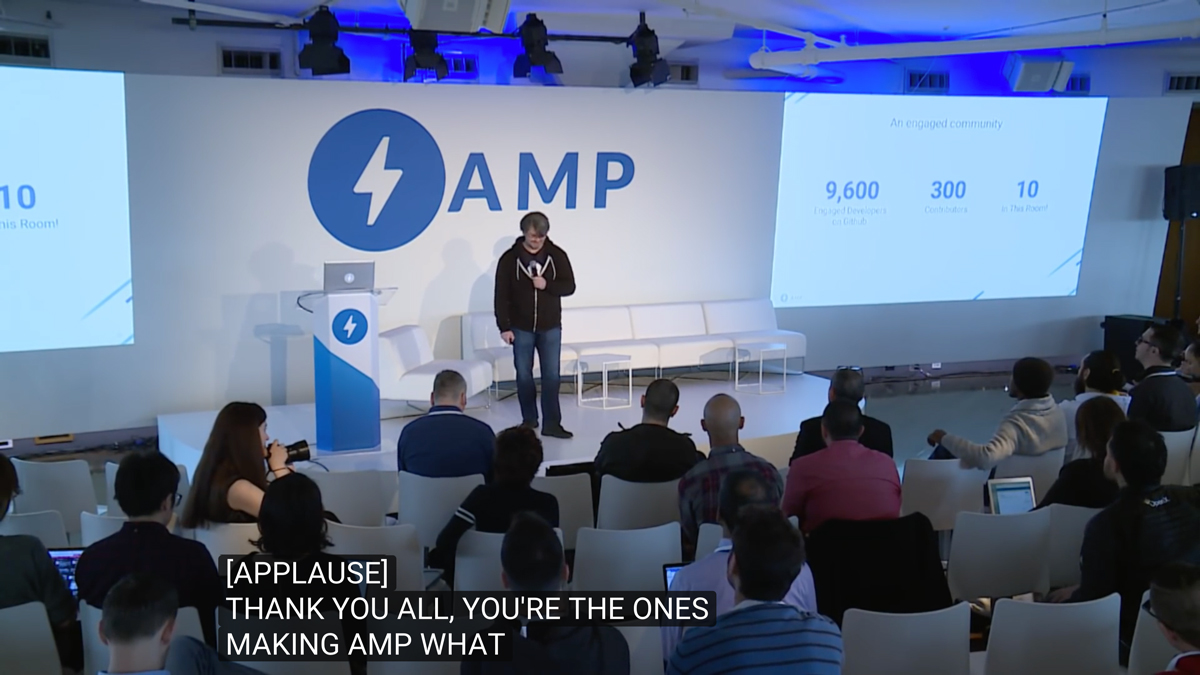 The conference brought together developers working on the Accelerated Mobile Pages ("AMP") Project, an open source initiative, launched by Google, to improve mobile content. Google requested live captions to be included in the stream for the event, and Live X was pleased to deliver.
Live X is one of the first full service production companies to offer live captioning for webcasts While some streaming platforms offer automatic captioning for Video On Demand recordings, captioning in real time for live events remains a complex challenge for many event organizers. FCC regulation, along with audience demand, continues to increase pressure to ensure live events are more accessible. We're proud of our cost-effective live captioning capabilities, and glad to provide our clients with this service.
Producer Rob Baynard explains, "in our workflow, we send the live audio stream to professional stenographers, who transribe and return CEA-608 / CEA-708 compliant captions necessary for live playout systems."
"We then use Live X's hardware caption encoder to marry the captions to the final output stream. Using a real human for captioning, especially in programs that include complex technical language, can dramatically improve accuracy over automated methods."
"In addition, our recording decks record a separate, editable caption file for revisions to be made in the VOD version, if desired, later."
For accessibility, usability, and SEO, more and more event producers are including live captions in their webcasts.
Check out the full AMP Conf 2017 with captions, below: