Picking a social media influencer to represent your brand can be a tricky proposition, especially if you have limited experience in the social space. Whether going live on their own channel or promoting a product for an agency, social streamers are their own brand and voice. The eyes they bring from their accounts can offer an immediate return on a brands ad dollars. Knowing how an influencer aligns with a message is important.
During Streaming Media East, moderator Dan Houze of BCLive spoke with a panel of social experts to sort through the myriad of choices facing brands when they venture into the sometimes confusing landscape of influencers and social media.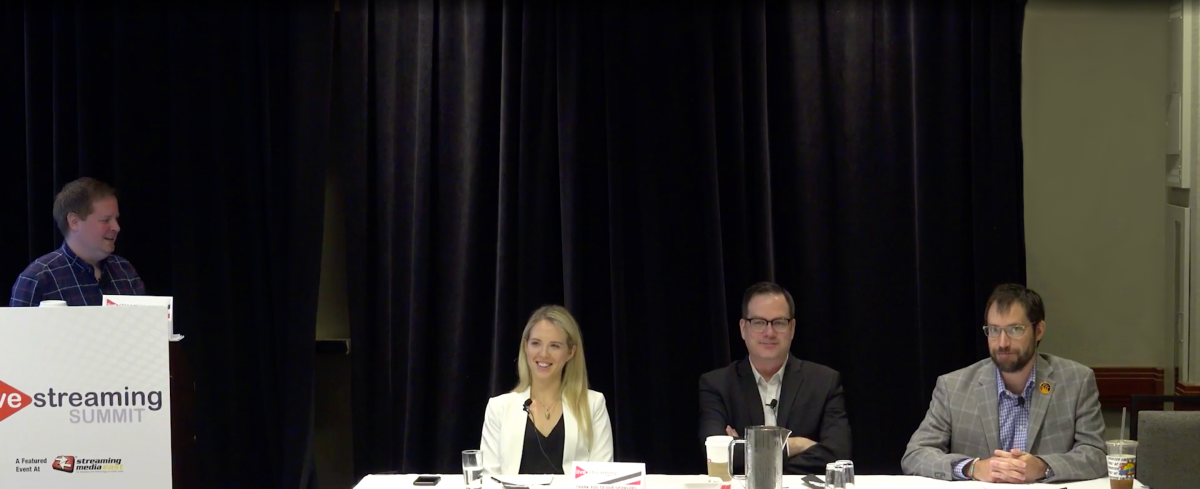 Lauren Hallanan of The Meet Group, Aaron Nagler of Cheesehead TV and Casey Charvet from Gigcasters spoke about everything from supporting livestreamers coming from a DIY background with more prosumer equipment to pushing through the fear of tackling byzantine analytics that can sometimes seem overwhelming at first, but do hold valuable insights as you shape your social media message.

If you would like to speak on a Live Streaming Summit panel this fall at Streaming Media West please email [email protected].