Does your client have a limited budget for an on-location show? It is now easier than ever to take the feed and switch it in your home studio.
During a recent panel at Streaming Media East, moderator Kevin McCarthy of VideoLink and AVI-SPL spoke with a panel of experts regarding live, remote production. Mark Adams of Brandlive, Jon Landman from Teradek and Vimond's Megan Wagoner all gave invaluable insights regarding the future of home-based production.
The panel agreed that while the industry is certainly in a slow transitional period, there are plenty of ways to take advantage of things like cloud-based switchers that eliminate the need for traditional studio setups.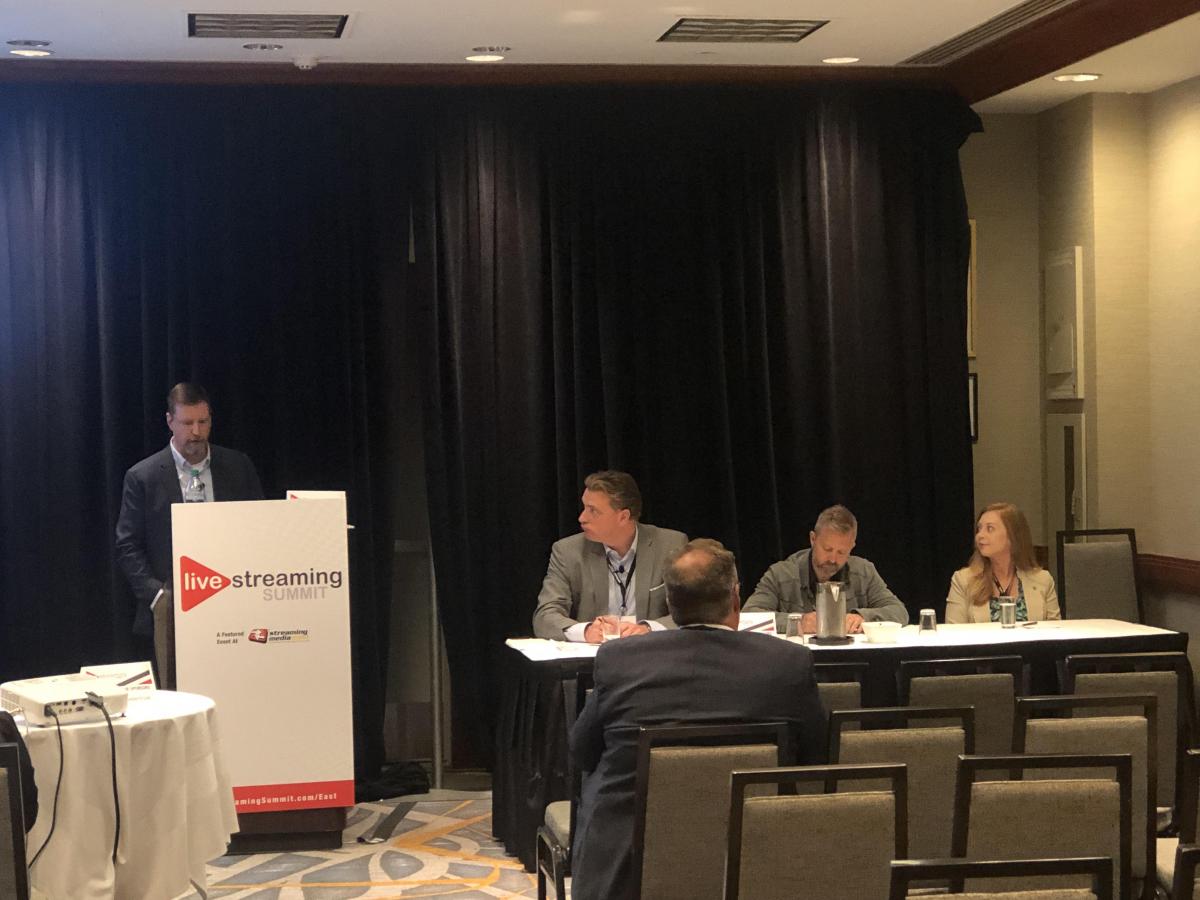 The increase of video over IP is allowing for more streaming control rooms to be offsite. Big companies have been using remote systems for years, but now these technologies are attainable on a streaming scale. Be sure to check out the entire video to learn how to make live streaming easier and more cost effective, by leveraging today's prosumer remote solutions.

If you would like to speak on a Live Streaming Summit panel this fall at Streaming Media West please email [email protected].