With all of the differing rules governing the monetization of content across various social media platforms, it can be difficult to sort through which best practices are most important when it comes to generating revenue. The most creative producers take advantage of the latest social platforms to create new income sources and we wanted to speak to some of them to find out a few of their secrets.
During the Live Streaming Summit at Streaming Media East, we spoke with Lee O'Connor of Mobcrush, Denise Allison of Stratigro Social Media Marketing and Elizabeth Giorgi from Mighteor about the tools needed for monetizing in the social realm.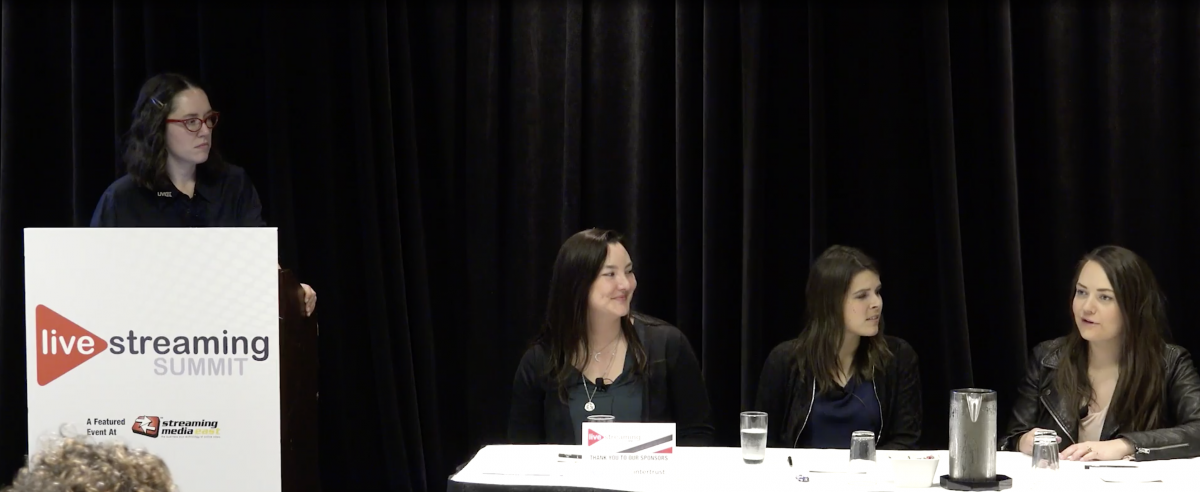 The group discussed not only the success they've had but the challenges they've faced throughout a constantly changing social media landscape.
From Facebook's constantly evolving rules and platform changes to generating long term monetization success from YouTube personalities, to taking advantage of potential partnerships to taking a fractional approach with your content to help grow your brand, our panel took a deep dive into the many ways content creators and producers are generating new revenue streams, sometimes from surprisingly unexpected sources.
If you would like to speak on a Live Streaming Summit panel this fall at Streaming Media West please email [email protected].