Last week, LiveX officially began an exciting new chapter with the grand opening of our custom-built, state-of-the-art facility in Green Bay's Rail Yard Innovation District. To mark the occasion, invited guests joined us for drinks and hors d'oeuvres along with tours of the premiere live stream broadcast studios in Wisconsin.
This has been the culmination of two years of hard work, having expanded from two remote broadcast control rooms in a rented space to four full remote master control rooms and a studio able to produce high quality broadcasts for the next decade and beyond from our new home in Green Bay.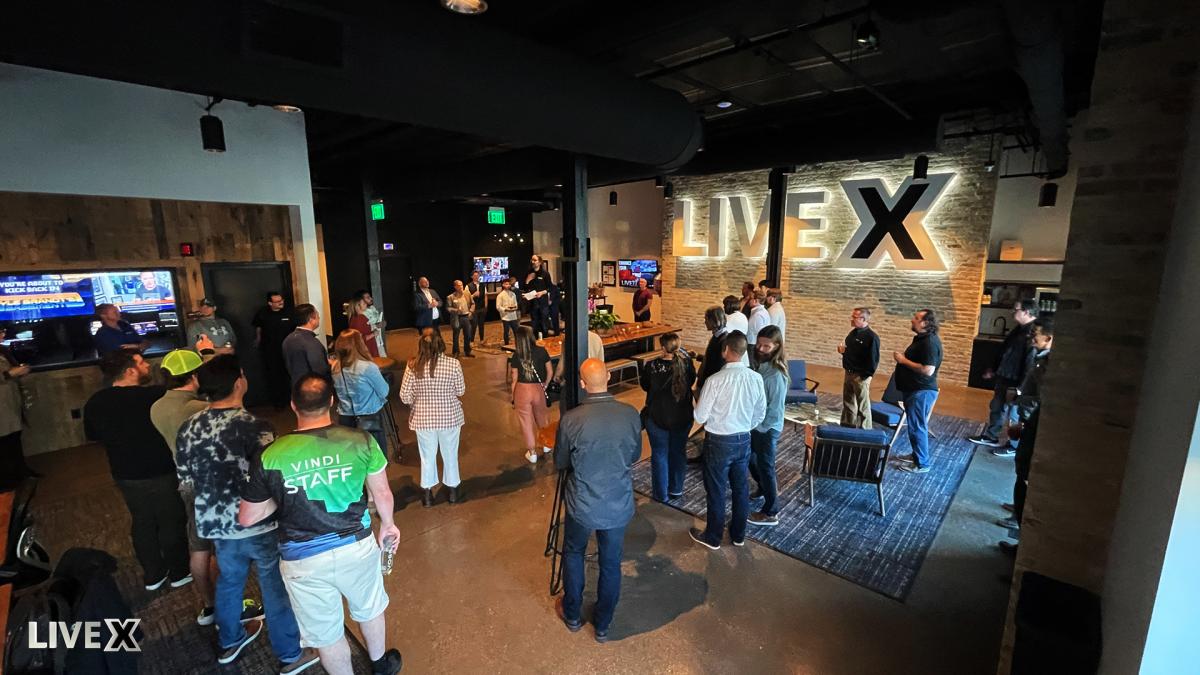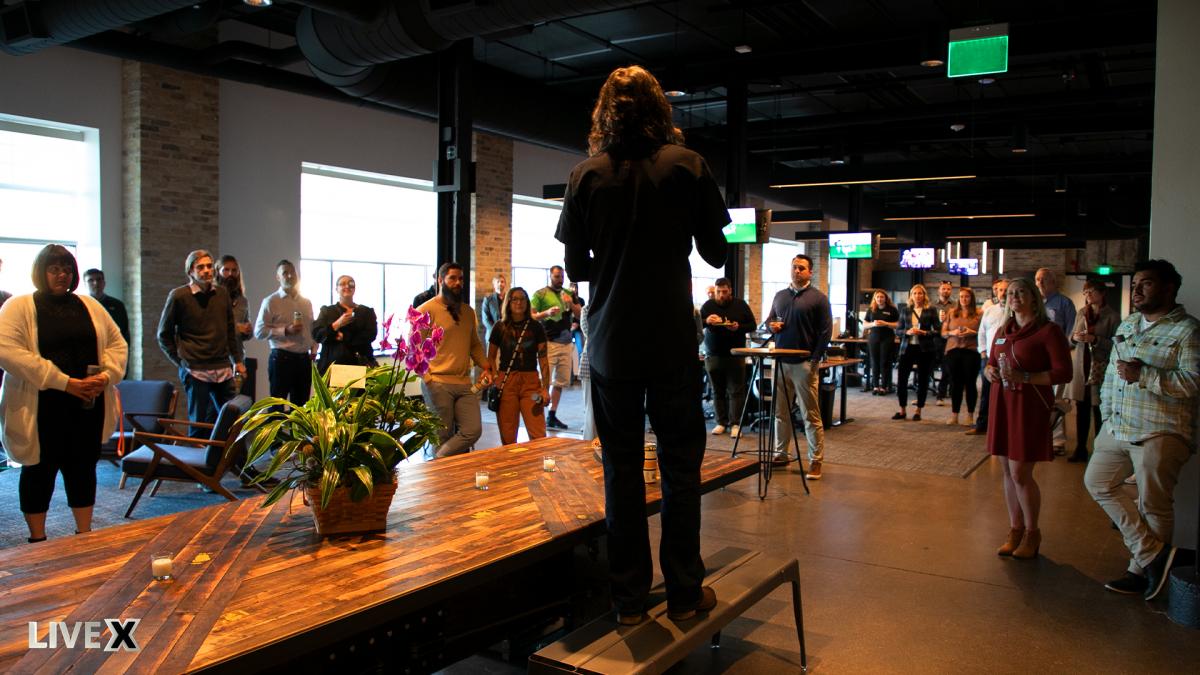 Throughout the evening, guests were treated to comprehensive tours of the facility, interacted with LiveX personnel to discover the many different facets of production work handled in our Green Bay studios and were treated to a toast for helping launch a new and exciting chapter for LiveX.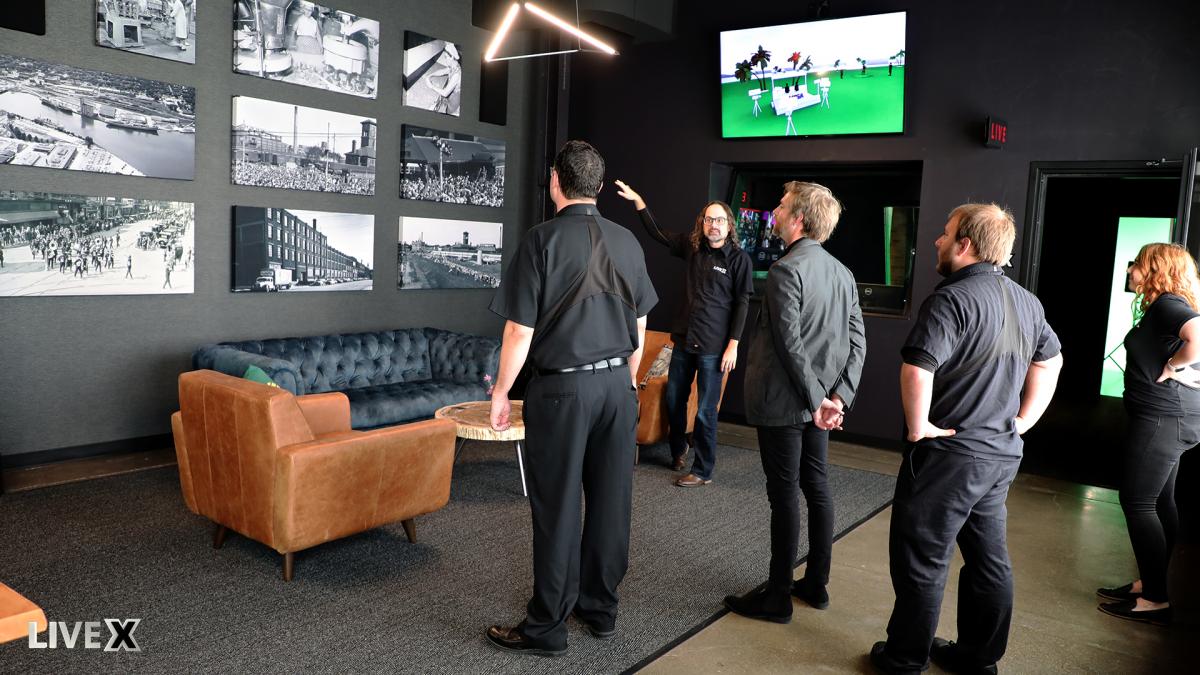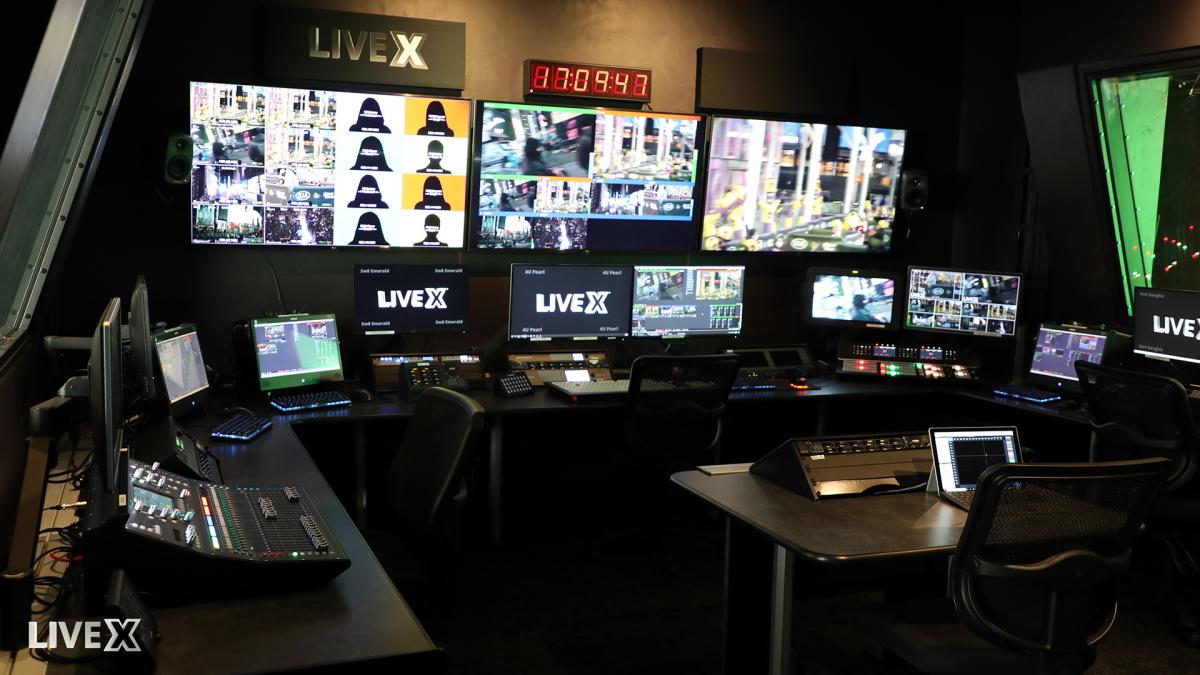 Over the past few years, LiveX has worked with clients around the world to meet the new demands of remote broadcasting, including producing broadcasts for major brands and productions such as Vox Media and ASL support for the Biden campaign from downtown Green Bay.
Among the biggest moments for both our Green Bay and New York staff was the Democratic National Convention, where we helped produce the first-ever live remote roll call from all 50 states and U.S. territories.
This groundbreaking feat was largely made possible using two technology products we developed ourselves here at LiveX: Rivet, a remote contribution broadcasting app, and Virtual Video Control Room, a cloud-based control room that allows LiveX staff to access productions virtually from anywhere in the world.
With the help of these home-grown products, LiveX Green Bay is ready to expand our capacity and capabilities for producing professional live stream broadcasts well into the next decade.
If you're interested in a tour of our Green Bay office, or have any questions at all about remote broadcasting, don't hesitate to contact us.