Today we will be unboxing the A10-Rack from Sound Devices. The A10-Rack offers convenient mounting, powering, RF and audio connectivity for four wireless receivers. Below we showcase its features and functions.
First Impressions
The A10-Rack can handle up to four two-channel receivers.
It is compatible with the following: Audio Ltd(A10-RX, En2 CX2-P), Lectrosonics (SRa, SRb, SRc), Wisycom (MCR42). The A10-Rack comes has three modes of operation: Off, On with antenna power, and On without antenna power. It also comes with a built-in RF distribution amplifier, making your set-up cleaner and easier. In the back of the unit you will find two antenna inputs and two RF cascade outputs. This allows the user to chain one rack to another and obtain 16 channels of wireless. It also features line-level XLR outputs and AES pairs which share the same ports. This combination allows you to save space and be more organized with your setup. Another feature we really like is that it contains two ports for Dante connectivity - one for primary and one for secondary. Not all systems include two, so it's a nice addition that makes us feel more confident when using the unit. It's important to note DC power is not included with the unit, and must be purchased separately. It uses a 4-pin XLR, 10-18 VDC power supply, such as the Sound Devices XL-WP4.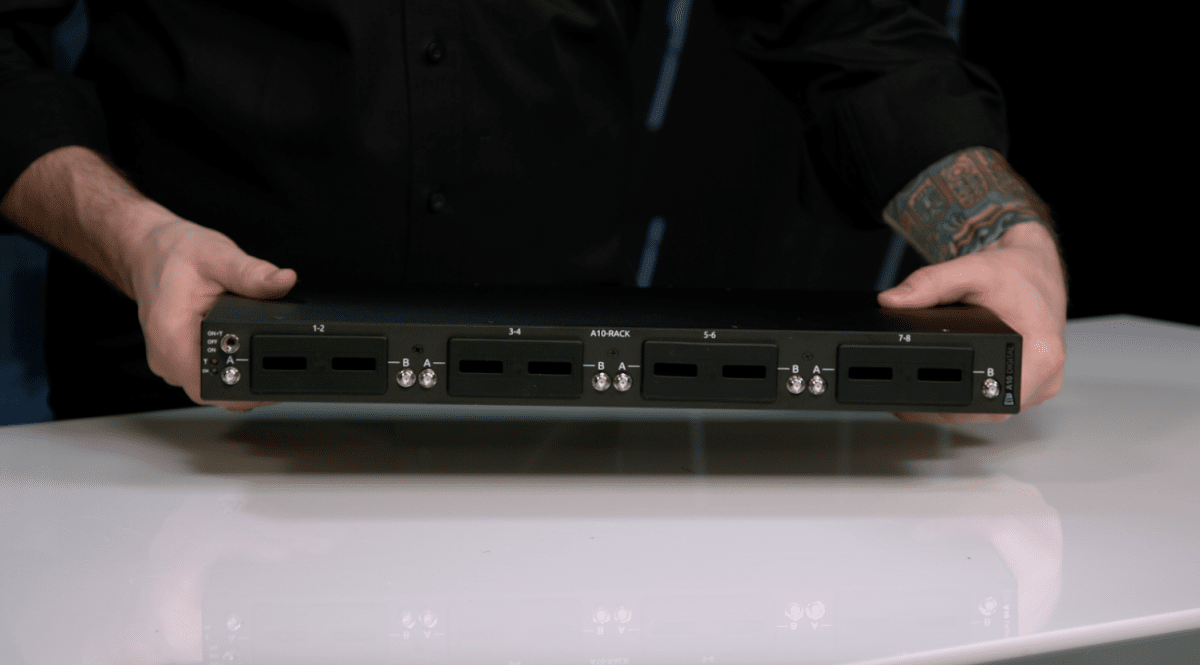 What's in The Box?
Warranty
A10-Rack Unit
SMA connectors
Rack ears
Knots and bolts
Rubber feet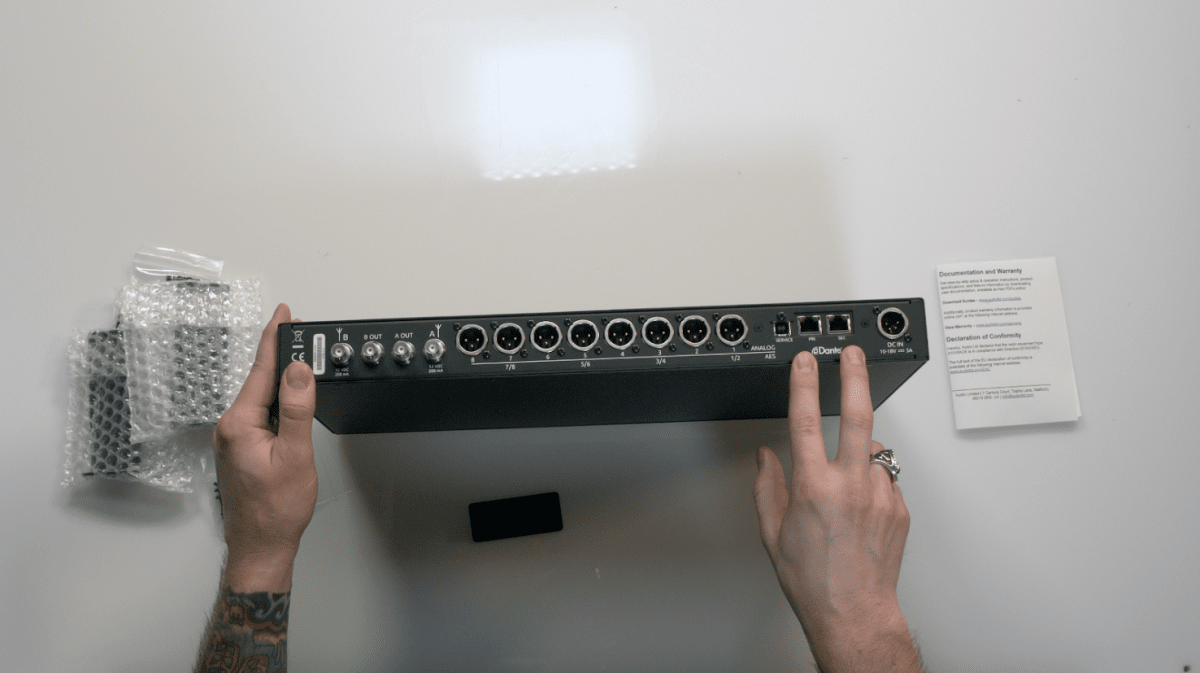 Features
RF Frequency Range: 470-694 MHz
Receivers: up to four-two channel receivers
Antenna Distribution Amplifier Bandwidth: 224 MHz, with powering for active antennas (12 V, 200 mA)
Antenna inputs: 2 x BNC 50 Ohms
RF Outputs: 2 x BNC 50 Ohms
Dante Output: 2 x RJ45 for Primary and Secondary
Audio Outputs: 8 x 3 pin XLR
Service port: USB Type B
Power: 10–18 Volts DC, 3 amps via 4-pin XLR male
USB port for updates
Compatible with Wavemark's Wavetool for iOS and MAC