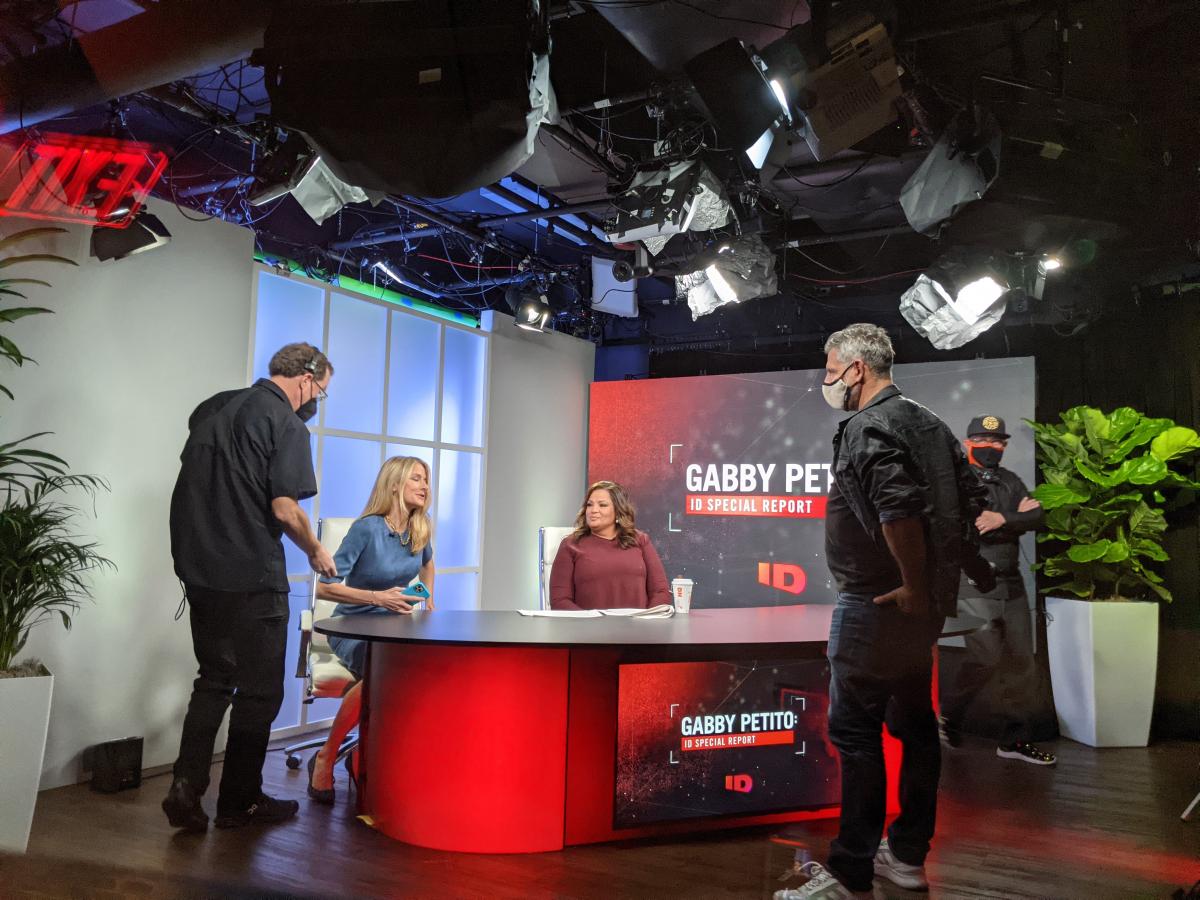 Discovery ID
Produced in the LiveX Studio in Manhattan, Discovery ID featured special guests SUKANYA KRISHNAN, JOHN WALSH from America's most wanted, the host of the "Betrayal" Podcast DARYN CARP, Crime Reporter & Producer, MICHELLE SIGONA, CEO of One Love Foundation, KATIE HOOD, People Magazine Crime Reporter ELAINE ARADILLAS, and FBI Special Agent (Ret.)DR. RHONDA GLOVER REESE.
A custom desk was assembled with striking lighting look to allow these in person and virtual guests to tell their story and comment on this fascinating case.
Our LED wall made for a distinctive look. Custom graphics servers and the Panasonic Kairos system were used to push assets to an on set display, LED wall, mortises and gave the director lots of options for the line cut. This allowed for graphics to take a leading role in telling the story. This show was shot live to tape in one day for immediate file transfer and quick turn around for broadcast.
Behind the Scenes