The Teranex Mini 12G-SDI to Quad SDI is a small, rackable unit that splits one SDI signal into four SDI outputs. In today's unboxing we talk about its features and a brief explanation of how it works.
What's in The Box?
Teranex Mini 12G-SDI to Quad SDI unit
SD card with software and manual
Feet for the unit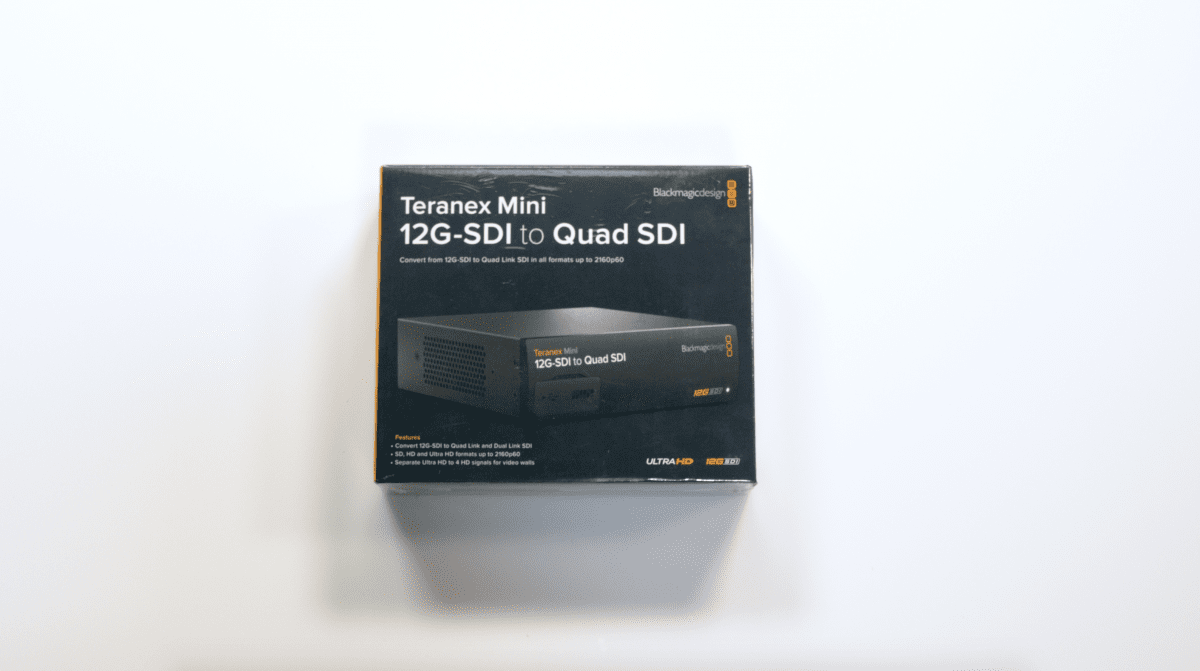 First Impressions
The Teranex Mini allows one HD SDI input to be separated into four HD SDI outputs. You may choose to use Dual Link (2- 6G signals) or Quad Link (4-3G signals) by using the DIP switches located in the front of the unit. It also includes a 12G SDI loop through.
Powering the unit is not limited to AC power - it can also be powered via PoE.
The Teranex Mini comes with detachable feet, which are great for protecting surfaces you will be placing the unit on, as it will help avoid scratching.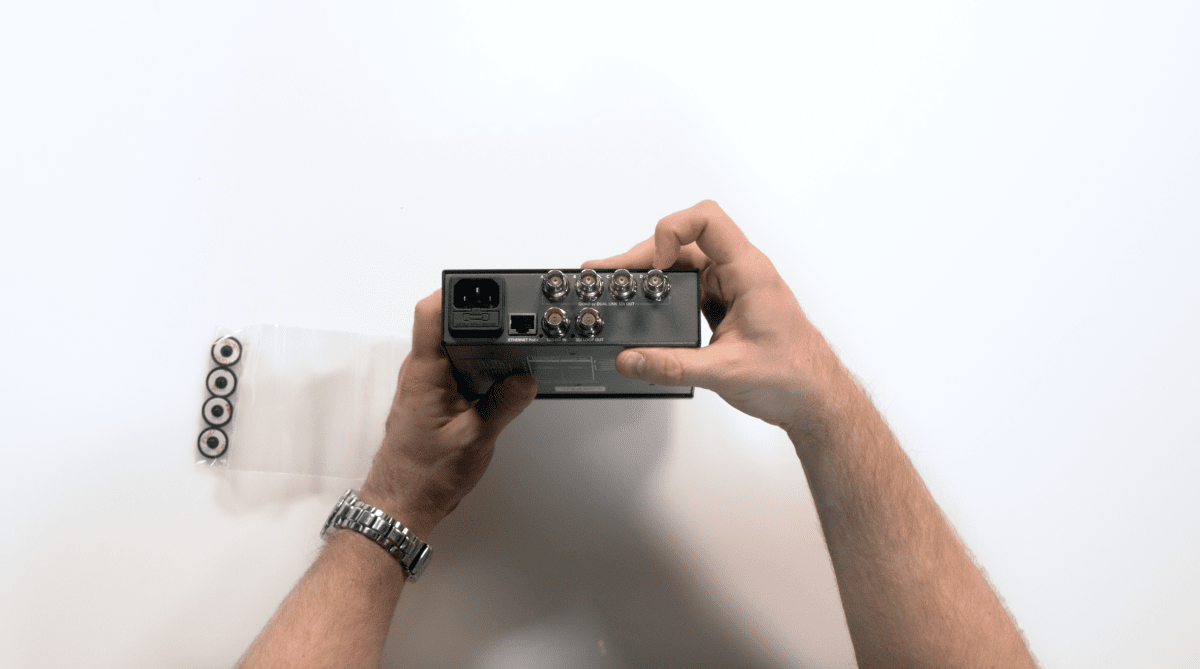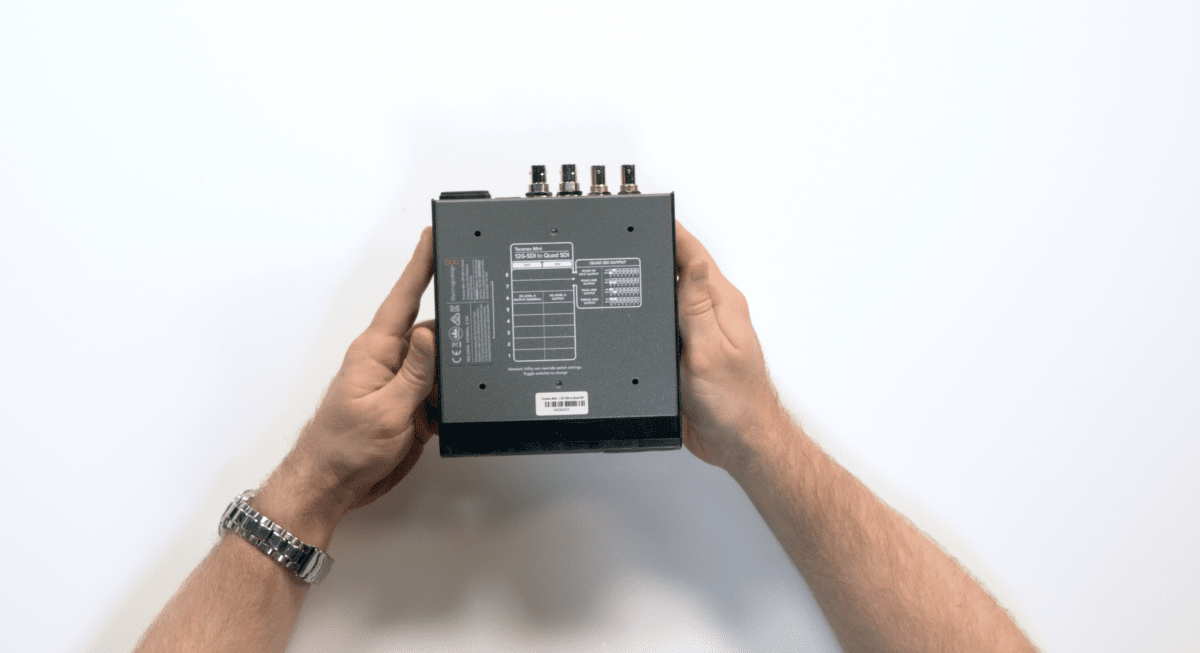 Features
1 12G SDI input
4 x 3G-SDI and 1 x 12G-SDI loop output
Embedded Audio Support: 16 channels
Reclocking
USB or Ethernet ports for updates and configuration
SD Video Standards 525i59.94 NTSC, 625i50 PAL
HD Video Standards 720p50, 720p59.94, 720p60 1080p23.98, 1080p24, 1080p25, 1080p29.97, 1080p30, 1080p50, 1080p59.94, 1080p60 1080PsF23.98, 1080PsF24, 1080PsF25 1080i50, 1080i59.94, 1080i60
2K Video Standards 2K DCI 23.98, 2K DCI 24p, 2K DCI 25p 2K DCI 23.98PsF, 2K DCI 24PsF, 2K DCI 25PsF
Ultra HD Video Standards 2160p23.98, 2160p24, 2160p25, 2160p29.97, 2160p30, 2160p50, 2160p59.94, 2160p60
4K Video Standards 4K DCI 23.98p, 4K DCI 24p, 4K DCI 25p
SDI Video Sampling: 4:2:2 and 4:4:4
SDI Audio Sampling: 48 kHz and 24-bit
SDI Color Space YUV & RGB
PoE enabled
Supports both Level A and Level B 3G-SDI equipment