To kick of the Live Streaming Summit at Streaming Media East we discussed video delivery to large audiences and how important scalability is in a platform.
This panel consisted of experts in large scale streaming from some of the industry's biggest players. We had Rob Colantuoni from Limelight Networks, Marc Cymontkowski from Haivision, George Bukochava from Tulix Systems and Scott Goldman from Verizon Digital Media Services. The discussion was moderated by Pete Maskin, CEO of Jolokia.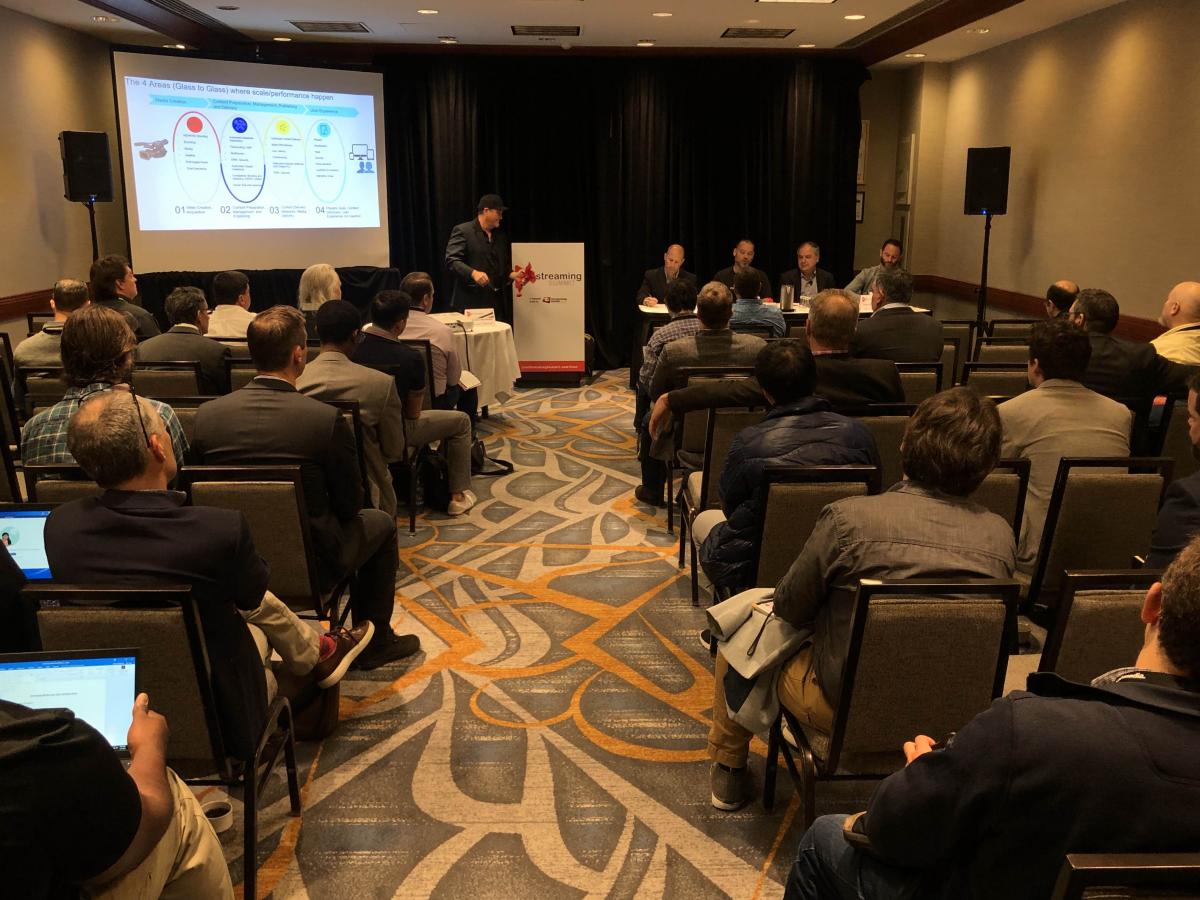 With so much focus on low latency right now this panel took a turn discussing the importance of a video not buffering and how that is more essential to their client success currently. The latency levels are more about beating the other social platforms or apps that are also streaming the event or game.

If you would like to speak on a Live Streaming Summit panel this fall at Streaming Media West please email [email protected].