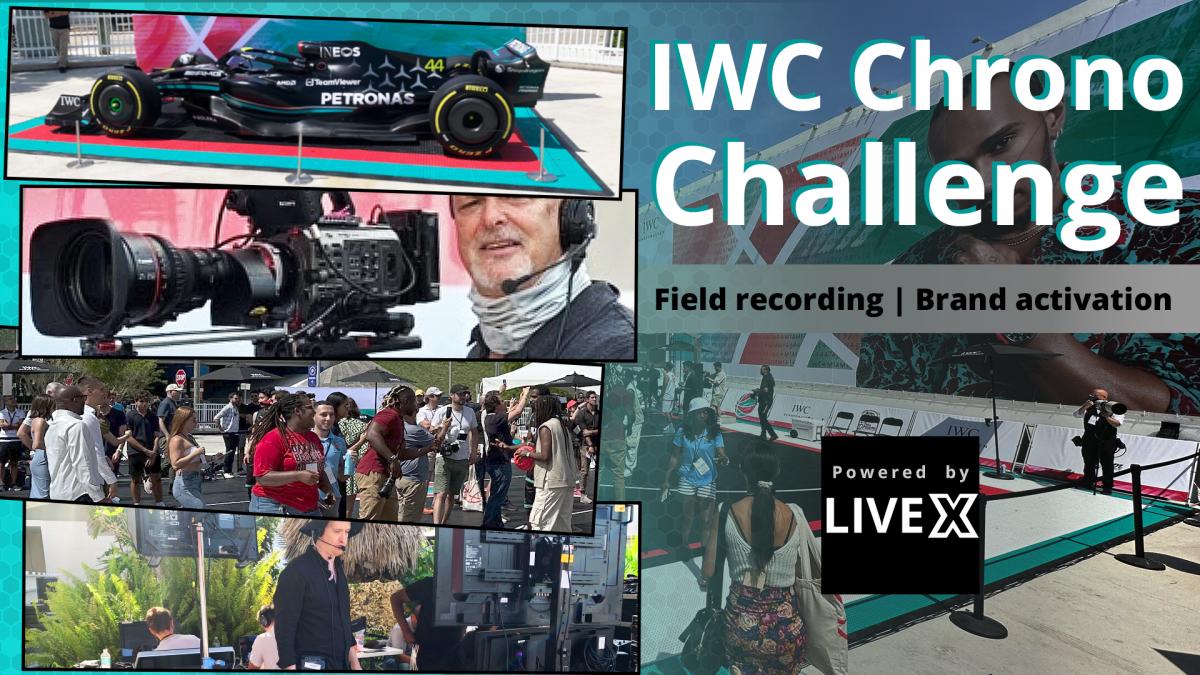 IWC Chrono Challenge
LiveX partnered with The 10 Group and Streaming Tank to produce a multi-cam live to tape shoot for an IWC unique basketball all star game ahead of the Miami Grand Prix in May 2023. The shoot featured a series of challenges between a team led by F1 racer Lewis Hamilton and a team led by actor Simu Liu at Jungle Plaza in the Design District. Hosts David Coulthard and Tiffany Aidoo led the event as the two teams went head to head in three challenges: most layups in 60 seconds, most free throws in 30 seconds, and the first player to spell out CHRONO in 60 seconds.
The event featured five cameras covering the game: a drone, 30 ft jib, gimbal operated, and two operated handhelds on the court. In addition to capturing the game for the line cut, LiveX focused on close ups of the newly released IWC watches and other beauty shots of Miami for social highlights and Instagrammable moments.
Behind the Scenes