Virtual Video Control Room is a browser-based production tool that enables large-scale live streaming productions to be managed entirely in the cloud. Producers in disparate locations are connected through VVCR and able to work together as though they were sharing a single set.
Today we're thrilled to share several new updates to the platform, including complete integration with the Panasonic AW-UE100 and AW-UE150 PTZ cameras!
In addition, we have also implemented enhanced stream pagination, allowing us to effortlessly work with over 100 streams in real time with incredibly minimal latency. This comes on the heels of our work with OS Studios supporting 160 streams with Virtual Video Control Room for their over five hour livestream event for the launch of Call of Duty: Modern Warfare II.
We've also updated our multiview maps to ensure that the real time updates are represented as close to instantaneous as possible. VVCR's multiview geolocation tool can help you track your team's VVCR usage anywhere across the globe. Every piece of information can be incredibly helpful for any producer that finds themselves in a bandwidth or budget constrained environment.
Finally, we have updated and greatly enhanced the amount of information available both for streams and destinations, giving producers the ability to track incredible amounts of data, all in real time.
Take a look at the updates available for each below.
Streams:
Stream Online / Offline status
Cluster name and type
Bandwidth
Resolution
Video codec
Audio codec
Round-trip time
Packet loss
Packets dropped
Packets late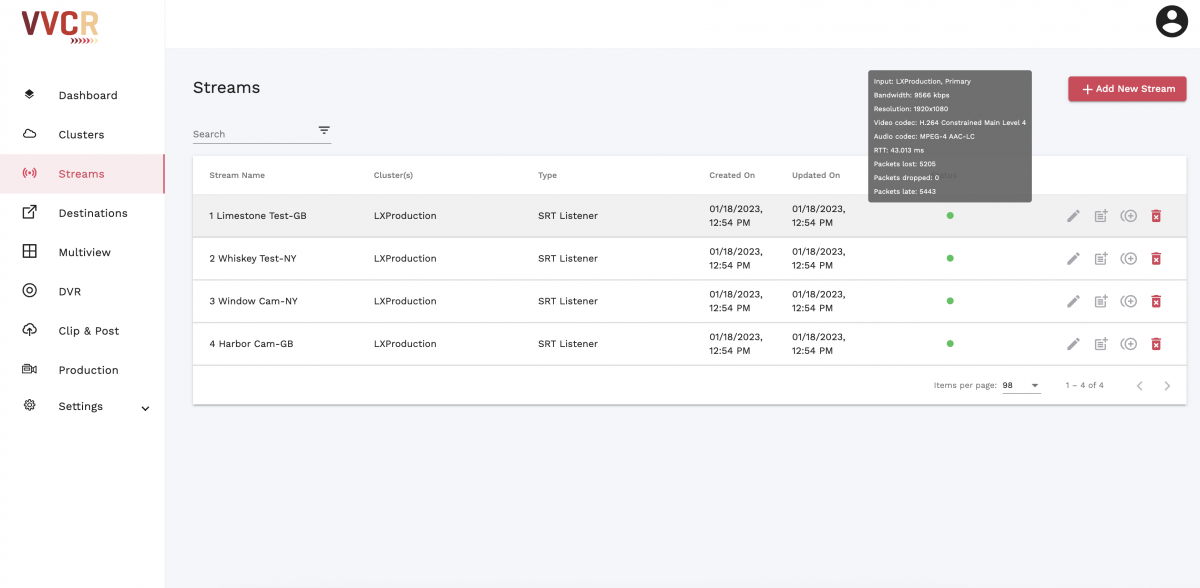 Destinations:
Destination Online / Offline status
Destination name
Bandwidth
Resolution
Video codec
Audio codec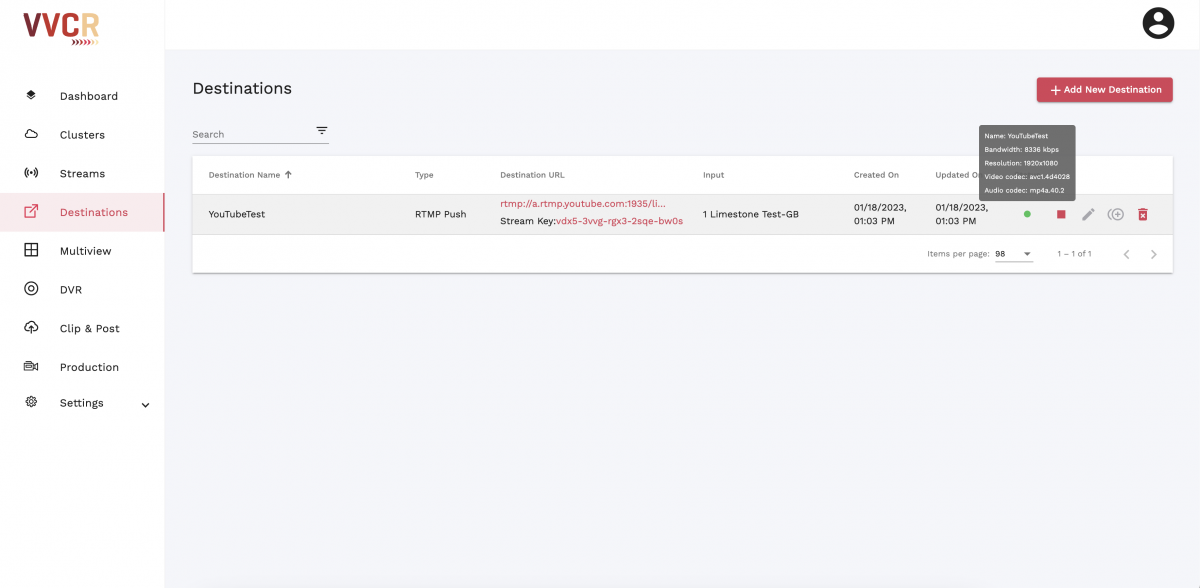 In addition to the latest updates, producers can explore our VVCR How To Guide. This video series helps answer a few common questions on how to best utilize VVCR along with plenty of ideas for how to incorporate VVCR into your remote workflows.
Please contact us with any questions you might have or to set up a demo of Virtual Video Control Room!