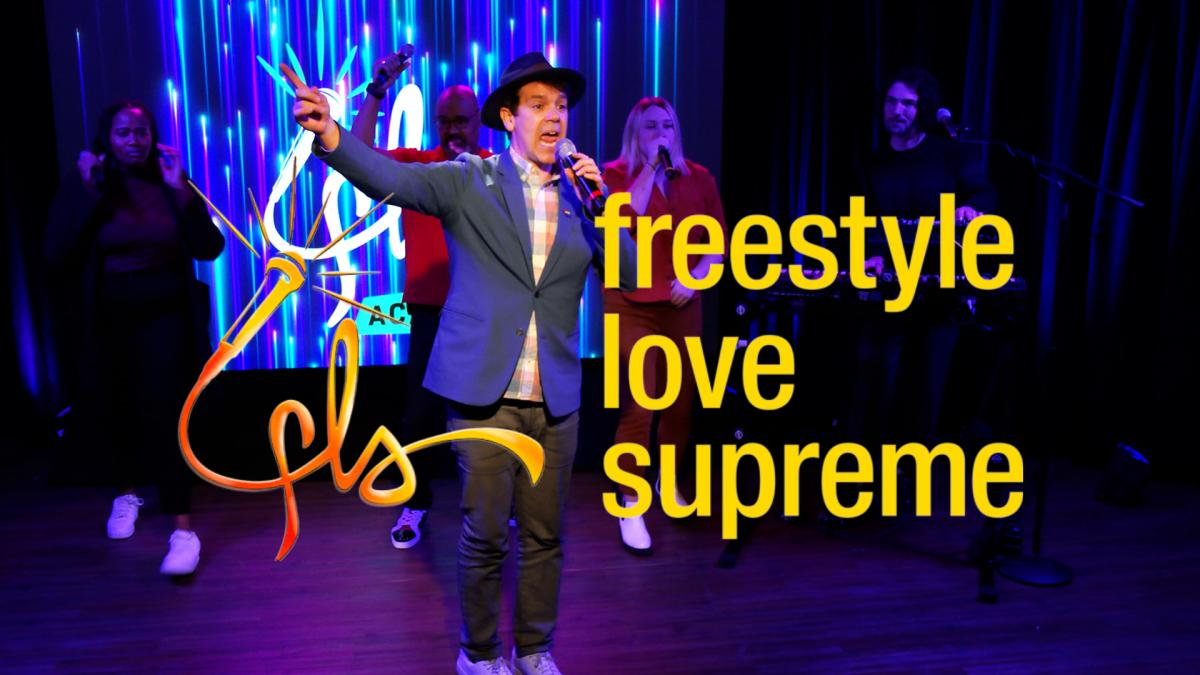 Speechless - Freestyle Love Supreme
Speechless and Freestyle Love Supreme have worked closely together for years to bring the science of improv thinking, the art of performance, and the power of collaboration to teams around the world. Freestyle Love Supreme Academy is known for creating custom learning experiences from Tony-winning talent. In 2021 the company made several live appearances at the LiveX Studio in Hudson Yards. It's just a short walk from Broadway!
For these appearances, LiveX created distinctive lighting looks and editorial shots. Custom lighting controls allow for cued lighting transitions with dramatic effects. Five cameras driven by one operator allowed for free range for the performers and a safe shoot with minimal personnel in studio.
LiveX provides on stage audio monitoring and our studio's robust transmission options allowed for high quality low latency transmission.
Behind the Scenes