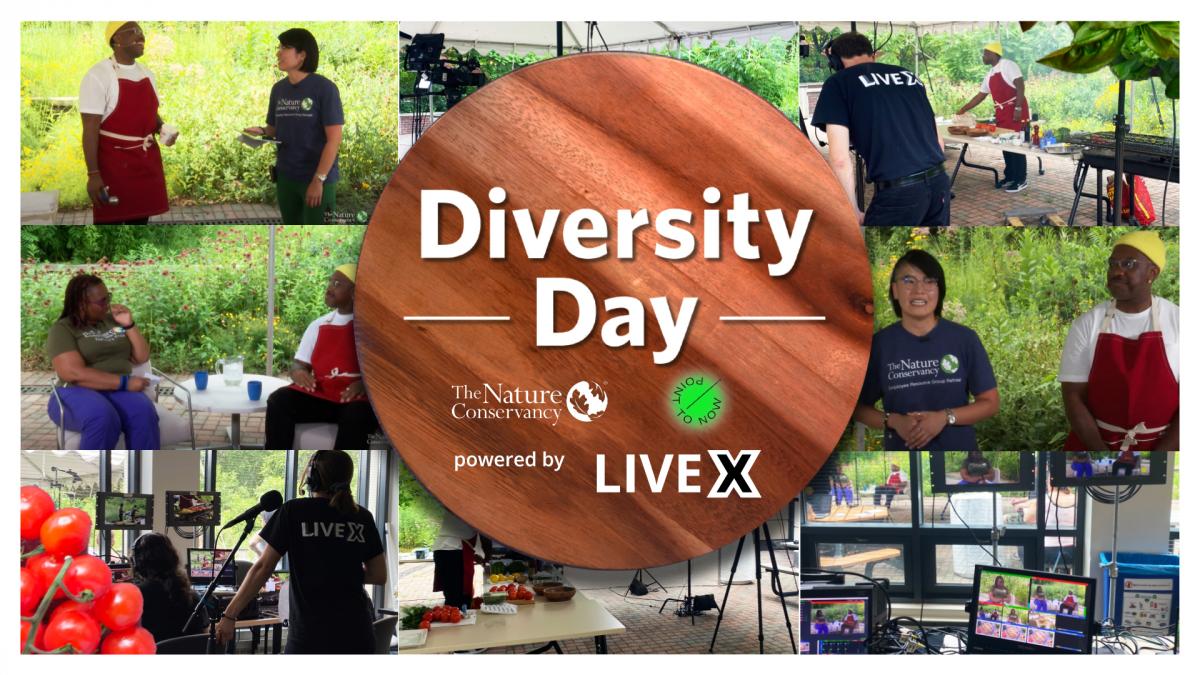 The Nature Conservancy Diversity Day
The Nature Conservancy Diversity Day virtual event featured a three camera livestream to Zoom with a live cooking demo, interview, and Q&A session with chef Rock Harper (Hell's Kitchen Season 3 Champion) complete with graphics package and professional audio.
A charcoal grill and cooking station were set up on the back patio area of The Nature Conservancy's office in Arlington, VA where Harper prepared jerk chicken along with tomato and mascarpone salad. Watermelon jalapeño margaritas were prepared along with peaches with ice cream for desert.
Behind the Scenes