Live X partnered with Aggressive to create an impressive LED stage that captured striking views around the 2018 - 2019 model cars for Acura's "By Design" advertising campaign.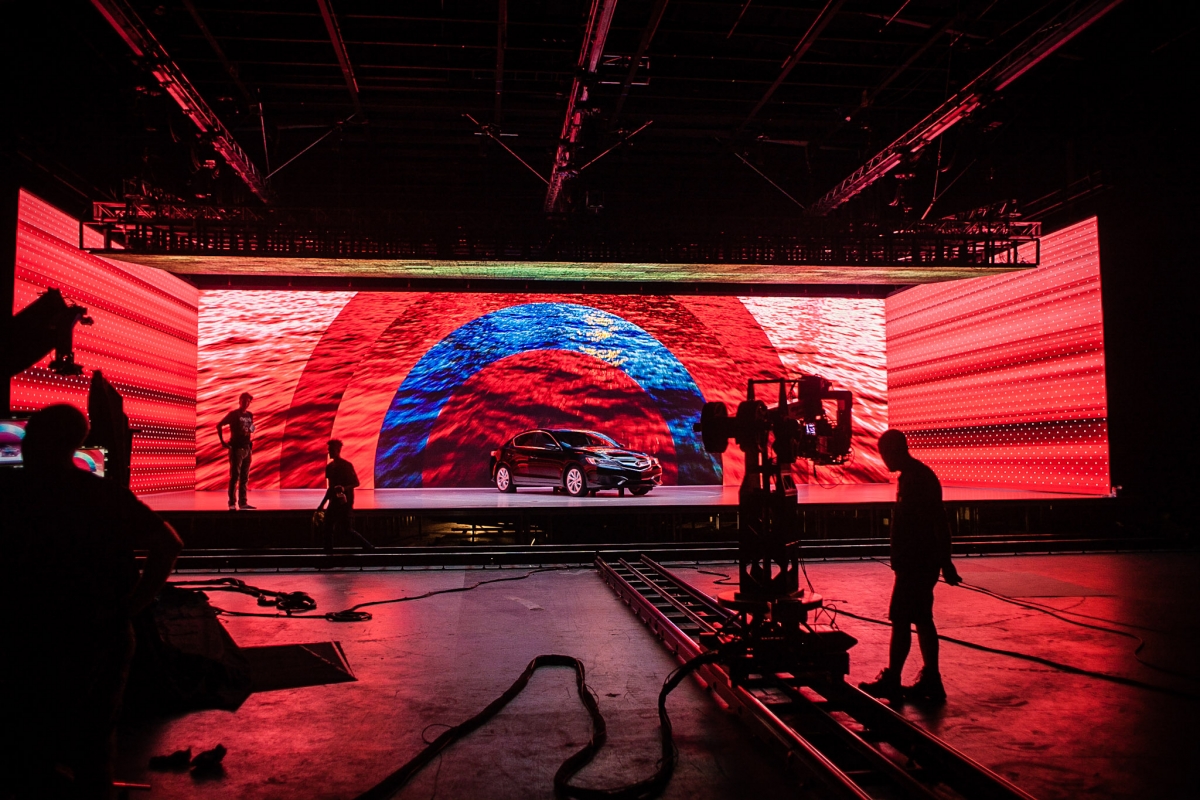 We helped build a three-sided 3.0 millimeter LED wall structure that reached 30' high and expanded 120' to showcase each vehicle on top of a rotating custom-built Dynamometer turntable floor. An additional LED ceiling, powered to tilt on its axis, illuminated every model with breathtaking designs and footage imagined by Aggressive.
Our team also created a personalized automated TouchDesigner engine implementing 10 display outputs of 1920 x 1080p that simultaneously maneuvered the digital environments in sync with automated cameras to capture the encompassing dynamic sequences.
Watch Aggressive's behind the scenes footage here: Acura "By Design"