For this unboxing, Live X Creative and Technical Producer, Nick Walsh, unboxes the Palette Gear Expert Kit modular controller.
First Impressions
The Palette Gear Expert Kit is a hands-on, customizable set of controllers that are multi-functional as a computer keyboard or MIDI controller. The variety of arcade buttons, faders, and dials link magnetically to the core module through a micro USB connection to provide users effortless control over their workflow.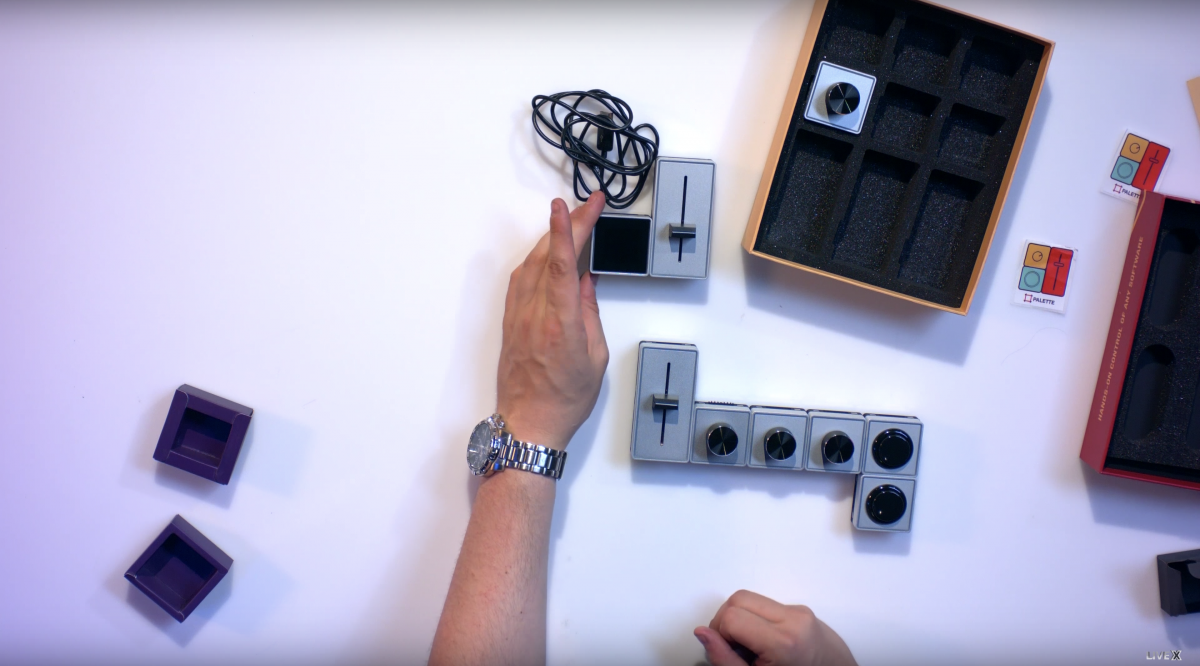 Features
Customizable control surface
Compatible with popular professional programs
Modules can be remapped to keystrokes
F3 Modular Connectors
Rubberized Bases
For more Live X unboxings, SUBSCRIBE to our weekly newsletter and YouTube page!