We know how valuable it is for creative teams to be able to reference the same multi-camera environment in real time to allow for collaboration in the most efficient manner possible. That's why we created LiveX Director, which enables teams to collaborate and monitor their productions as though they were on set.
The hope here is that production teams will be able to focus on creative choices rather spending time sending clips and files back and forth. They can instead all reference the same multi-camera environment in real time and collaborate in a much more efficient manner.
LiveX Director features:
Password protected access
Ability to stream to Amazon Cloud
Up to 100 simultanious viewers
Ultra low latency streaming
Streaming in HD or 4K
Engineering for speed and simplicity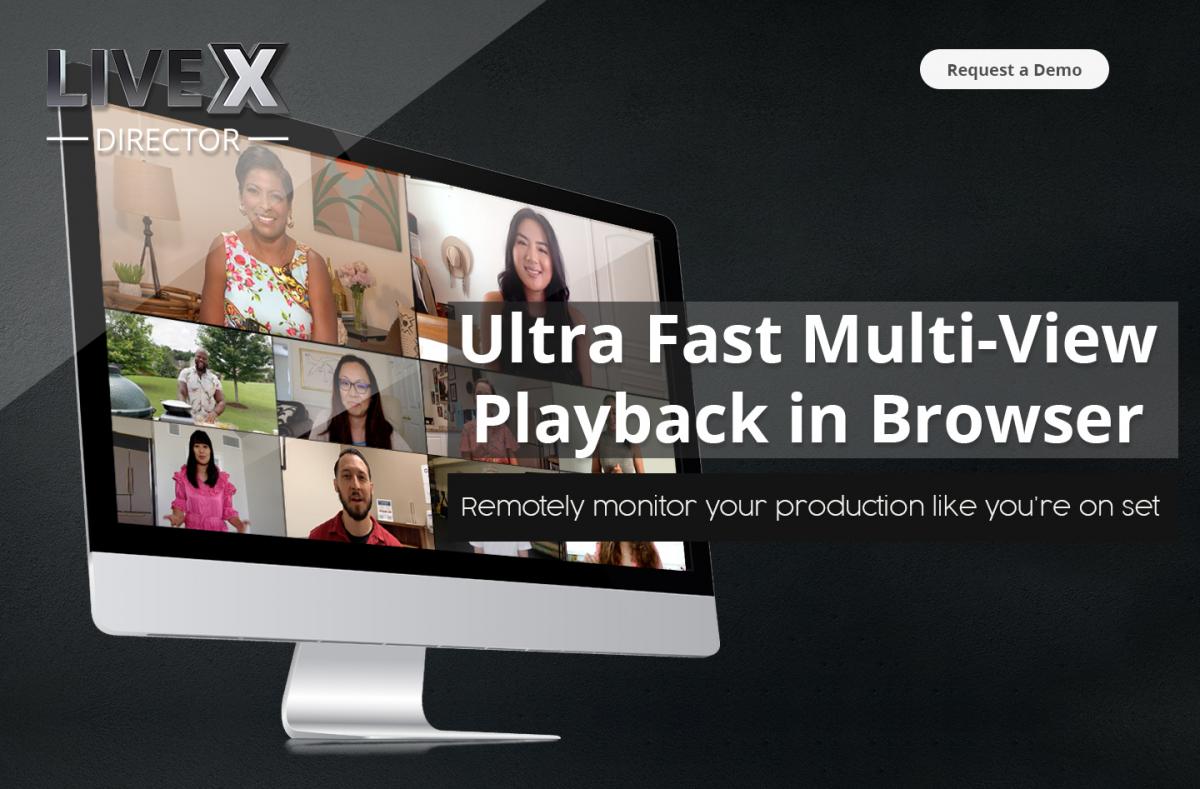 At its essence, Director is an ultra low-latency multi view display for directors, producers, & executives in charge of production who need to collaborate with people in multiple locations anywhere in the world.
Be sure to request a demo of LiveX Director and take a look at the hottest new way to collaborate in real time.