This past autumn Consumer Reports held its Annual Meeting, which was facilitated, produced, and managed by the talented team here at LiveX. This interactive live stream had viewers tuning in from across the world to hear updates from Consumer Report's CEO and Board Chair and to engage in thought-provoking conversations with the organization's committed and science-driven testers, advocates, researchers, and journalists.
This Annual Meeting was a true showcase of LiveX's expertise in event production management. With live graphics, video playback, in-studio talent, and remote contribution, LiveX was able to support Consumer Reports in its efforts to fight for transparency and fairness in the consumer marketplace.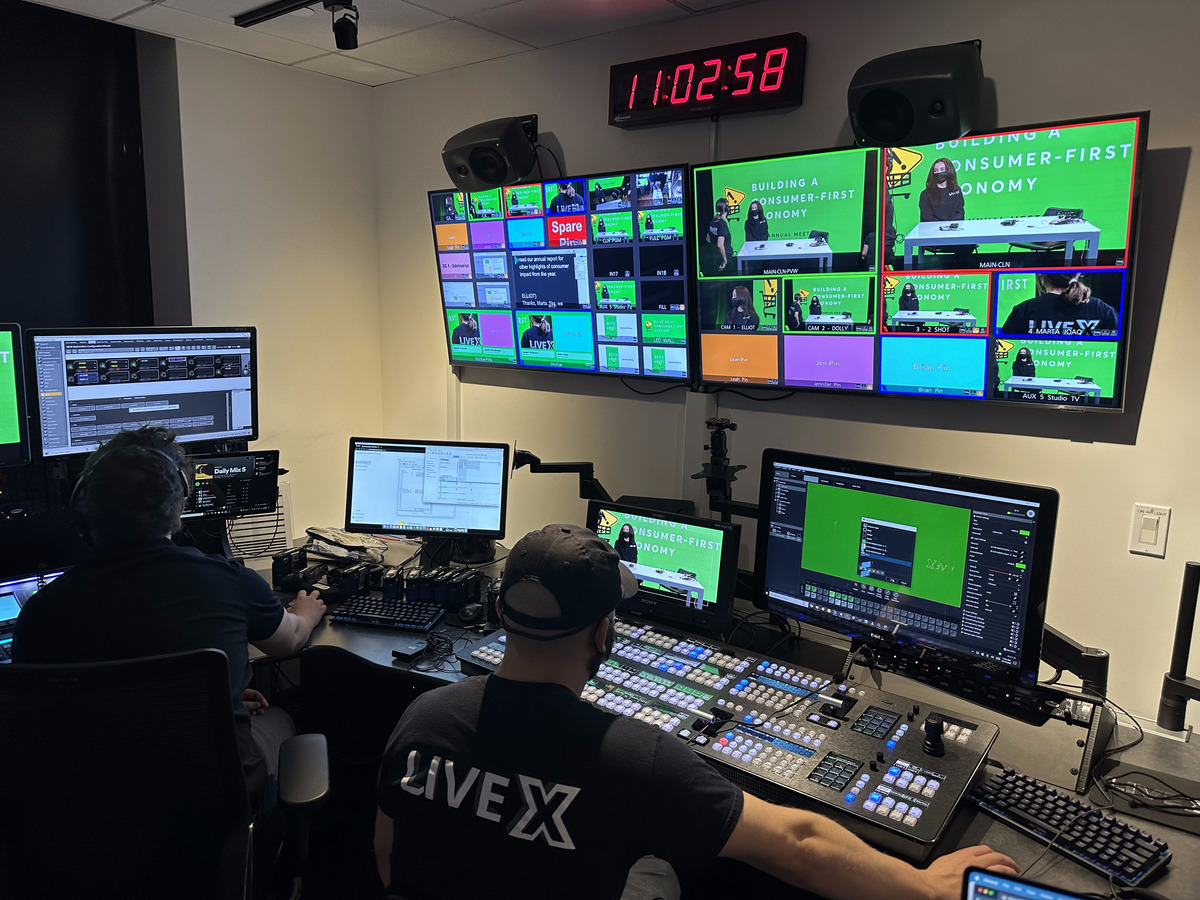 Our broadcast-ready 4K production studio in midtown Manhattan proved to be the perfect fit for everything Consumer Reports required. Equipped with the latest technology and staffed by experienced professionals, LiveX ensures that no matter the content, LiveX Studio is the perfect place to bring your event to life.
The studio LED wall made for a distinctive look with custom graphics displayed throughout the program. LiveX also facilitated the appearance of a number of remote guests that were integrated seamlessly with in-studio talent.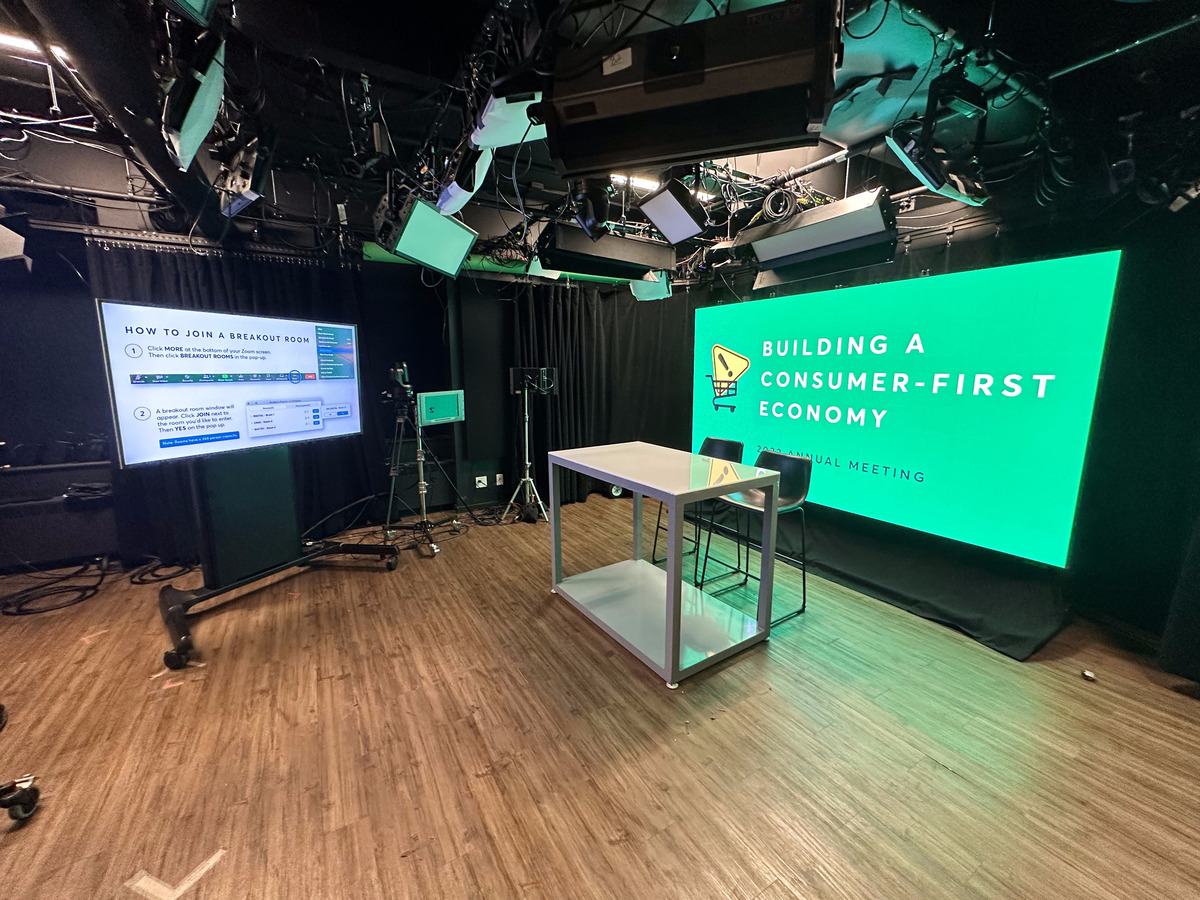 Consumer Report's Online Interactive Annual Meeting was a resounding success and we are incredibly proud to have been a part of it.
If you're looking to host a top-notch event in the future, be sure to contact us here at LiveX. With our expert team of event professionals, we are ready to bring your vision to life and make your event a truly memorable experience.