Live X was proud to join the 2018 Streaming Media East conference panel series with Live X Creative Director, Rob Baynard, as the moderator for "The Future of Live Streaming" panel discussion.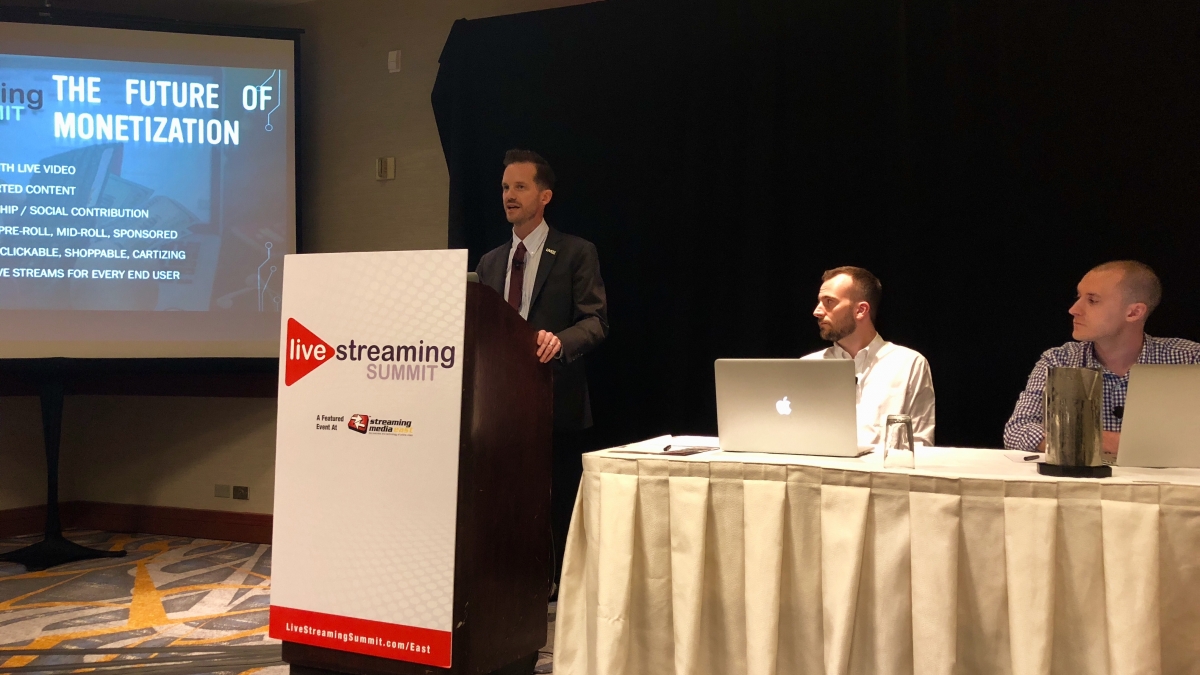 Cheddar's Co-Directors of Broadcast Engineering, Ryan Gordon, and Aaron Fulmer joined the conversation as panel guests and shared their insight on how Cheddar navigates through the evolving landscape of streaming media. Rob led the discussion from content to technology to monetization.
The talk opened with the question,"How will content creators generate revenue from live streaming?" Aaron and Ryan provided excellent feedback on how companies must decide for themselves on the best approach for their specific brand.
They explained that Cheddar wants to be everywhere, so their "content finds you" with their presence on multiple platforms that include Twitch, Hulu, and YouTube TV.
Rob pointed out how platform support requires providing free content on some channels in order to reach more viewers. Both Aaron and Ryan agreed that Cheddar is mindful of all its shared material and the access to a broader audience helps guide viewers toward its exclusive content subscriptions.
The panel also discussed how content creators are developing interactive elements into streaming media. Rob acknowledged that Facebook is winning the day with innovative social uses of its platform including streamers using chatbots.
The bot acts as a personalized chat system that communicates directly to the user with calls to action or additional information that may interest the user on a separate, customized web page explicitly crafted for that user.
But the real opportunity for ad growth is with interactive HTML5 overlays that provide shoppable elements on screen. Currently, of the big platforms, Amazon's Twitch has taken advantage of this technology.
We're excited to see how media giants may follow suit and avoid becoming outdated. The future of live streaming continues to progress and challenge the media industry with what's next.