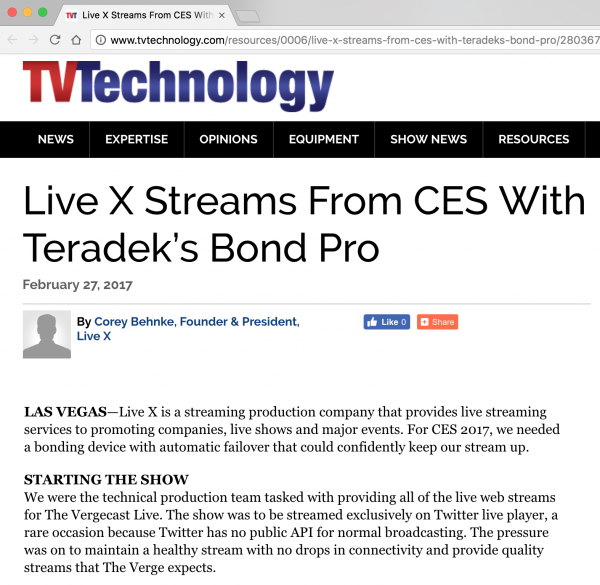 Live X was featured in TV Technology magazine for the live production, streaming and distribution of Vergecast Live at CES 2017 over Twitter's SnappyTV.
The focus of the feature was how Live X delivered a very high quality stream, with automatic failover and built-in redundancy, in a high-visibility project.
Key to the workflow were the Ross Carbonite Solo switcher, Sony FS5 and Panasonic AWHE130 cameras, a proprietary GFX system custom built by Live X, based on The Verge's After Effects artwork, and a pair of Teradek's Bond Pro encoders and CORE service.
Check out the full TVTechnology article.