Live X designed and built the video projection display for Hallmark's Tree Lighting at South Street Seaport in November.
The event included video from eight 30,000 lumen projectors mapped across the exterior walls and windows of 8 historic buildings. Live X animated client logos and images, along with custom composited motion graphics to create over 20 segments to play in a loop.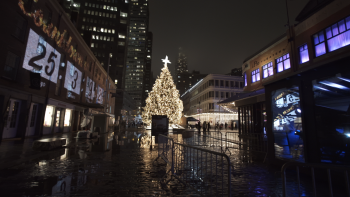 Live X used TouchDesigner and a custom graphics engine to map and output the video, and housed the projectors in custom-built weather enclosures to protect equipment from winter elements.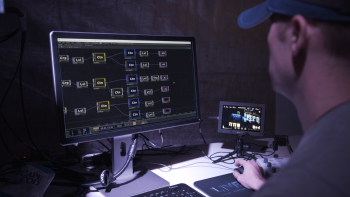 The full show premiered as part of the celebration of the South Street Seaport Christmas Tree Lighting, and continued to play for the following days.