Our Creative Director, Rob Baynard unboxed the new ATEM Television Studio Pro 4K switching panel from Blackmagic Design.
First Impressions
The new ATEM model is an all-in-one switching and control panel that features eight 12G SDI inputs with HD and Ultra HD format capabilities. The built-in ATEM Advanced Chroma Key, Fairlight Audio Mixer, and motion media clips are a few of the upgrades that make this portable device a fast production setup at an affordable rate.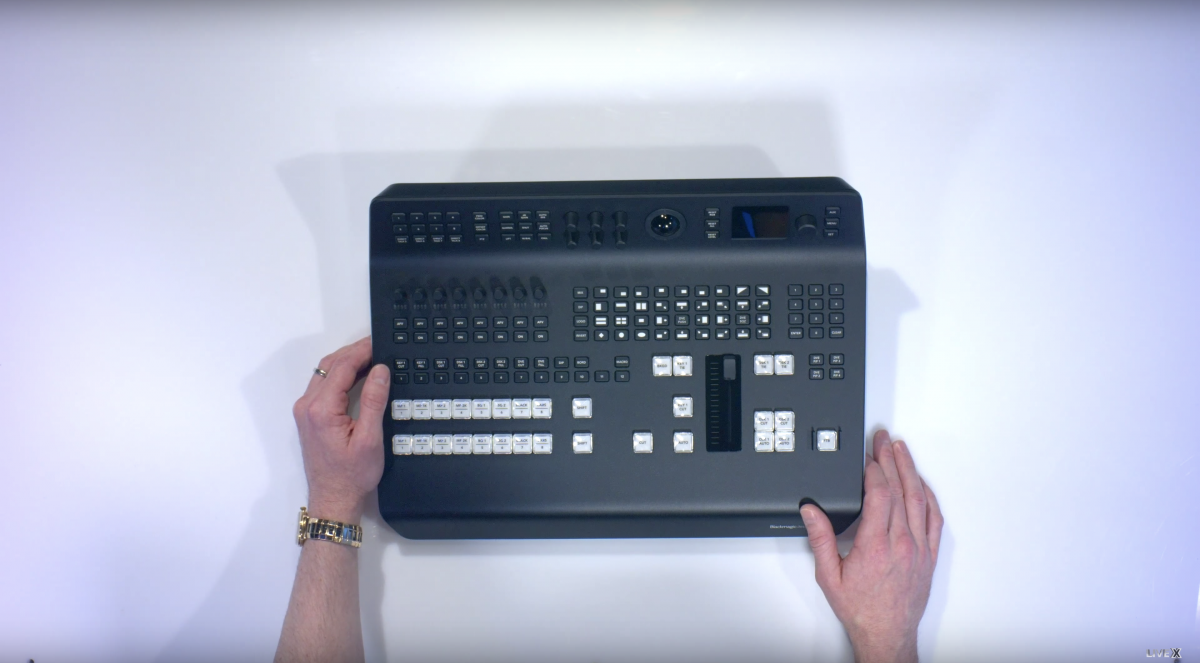 Features
8 Channel 12G-SDI switcher
HD and Ultra HD signal-compatible to 2160p60
12-Input, 2-channel audio mixer
Re-sync on all inputs
Ultra HD 4K multiview output
Low latency converter
Built-in talkback feature
CCU control for select cameras
ATEM advanced chroma keyer
Powerful DVE Processor, 2 x Clip Pool
For more Live X Unboxings SUBSCRIBE to our YouTube page weekly newsletter!