Live X Co-Founder and Producer Corey Behnke was asked to speak at the Content & Communications World Keynote Presentation titled "The Biggest Stage in the World - Tech & Production in Times Square.
The panelists included:
Tim Hayes, Producer & Aviator & Co-Owner of CBGB. Evan Korn, Partner at iDeko. Robert Agnello, Senior Tech manager at ABC Times Square Studio. Phil Legner, President Show + Tell. JB Miller, President Empire Entertainment.
Former MTV & VH1 VJ Matt Pinfield served as Moderator.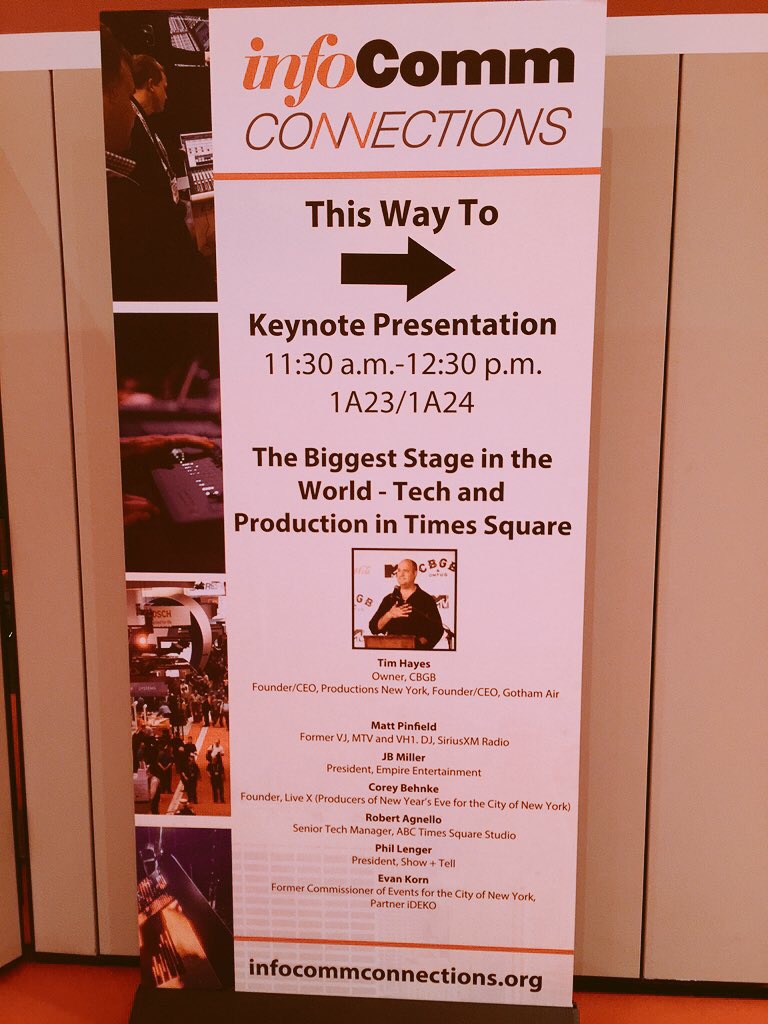 Check out more pictures from the show here: https://www.flickr.com/photos/infocomm/albums/72157659277840974

[/html]