The clip above is from the live show and has not been edited. We worked with Primary Wave Music & Eric Benet's management team to stream his show live on Stage It. 3 Sony PMW-300K1's matched using our new Live X Color Picture Profile & a Go Pro Hero 3 on the drums. Great team of people working at B.B. Kings allowed us to create a great show online while preserving the party & vibe at the venue.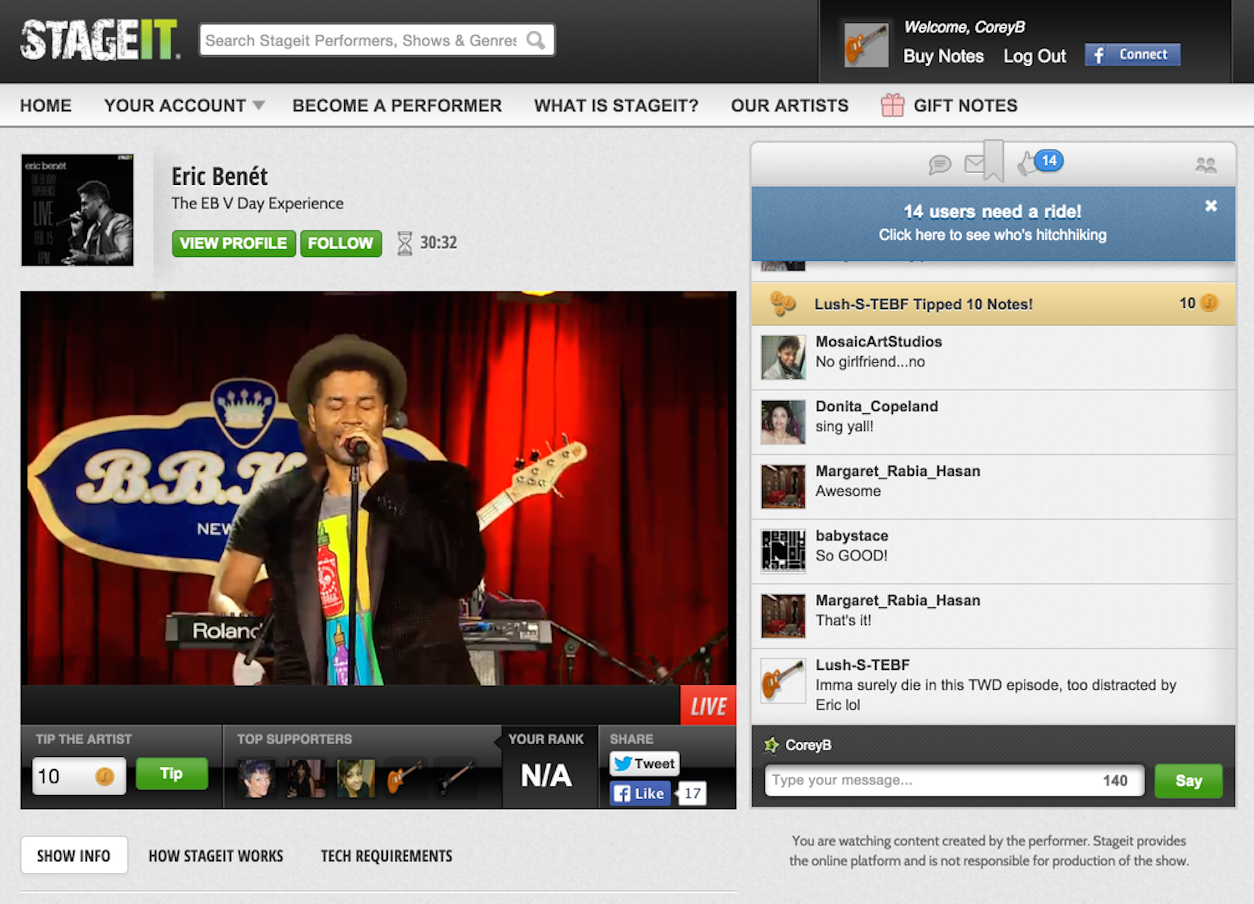 Live screen grab during the show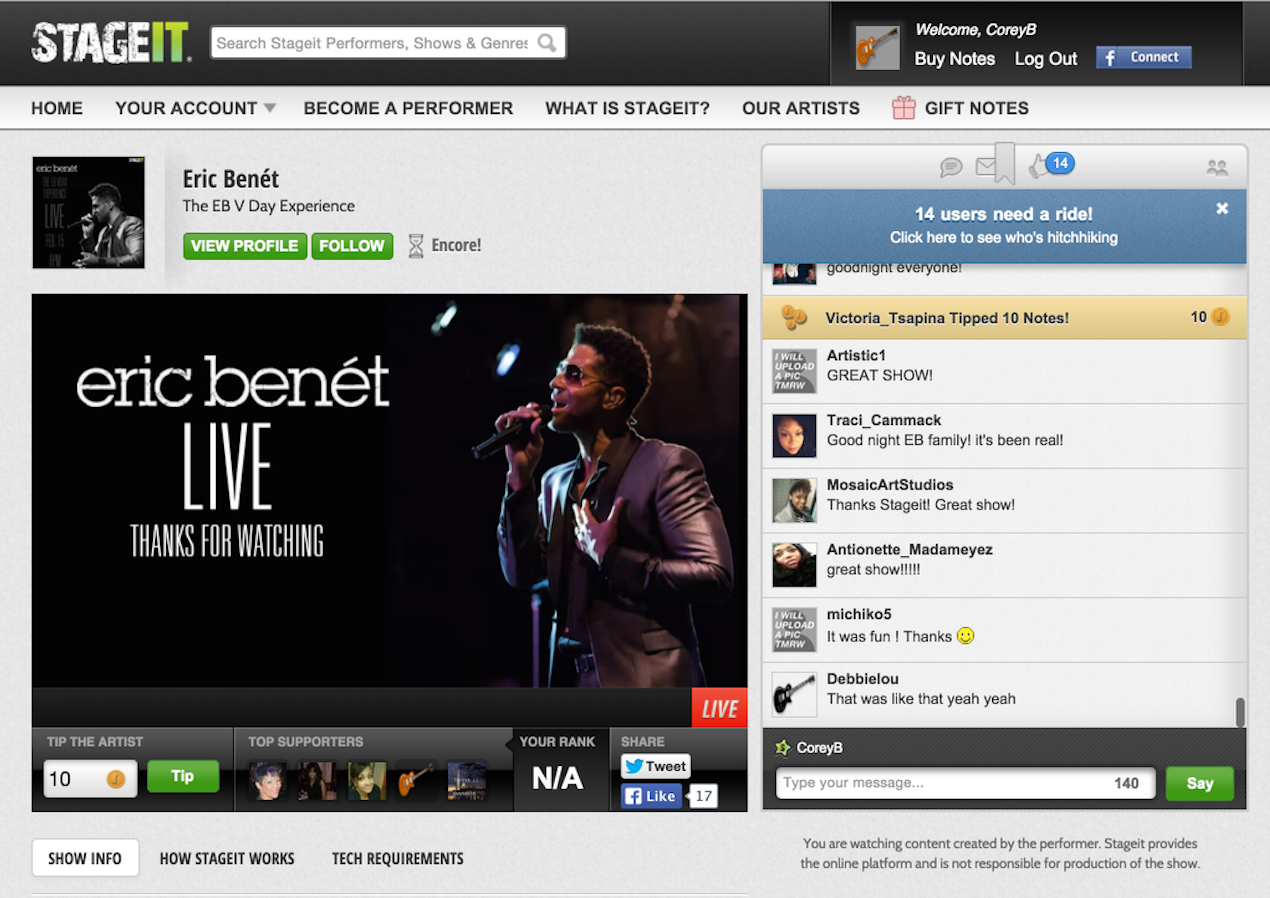 A screen grab of the LIVE Stage It show with comments from fans on the right.