The last year has offered plenty of challenges and opportunities as our clients have needed to take events that were traditionally held in-person but now required a completely virtual presence.
As a result, LiveX spent much of 2020 developing LiveX Platform into the most complete and malleable space for all our client's event streaming needs. We work with our clients to ensure the audience's experience is exactly the one they want them to have, not what an algorithm determines they might want it to be.
Our platform offers completely customizable areas for all of your event content, whether live or VOD, so that attendees can easily navigate within one online experience, rather than searching for disparate online links.
Some of the features we've found success with our clients have been gated login options with the ability to generate leads with four basic fields. We also offer a wide range of interactivity, with unlimited polls, moderation for Q&As, brainstorming tools, advanced surveys, selfies, sharing materials, building documents, sentiment gauge, event agendas, CRM integrations and moderated chats.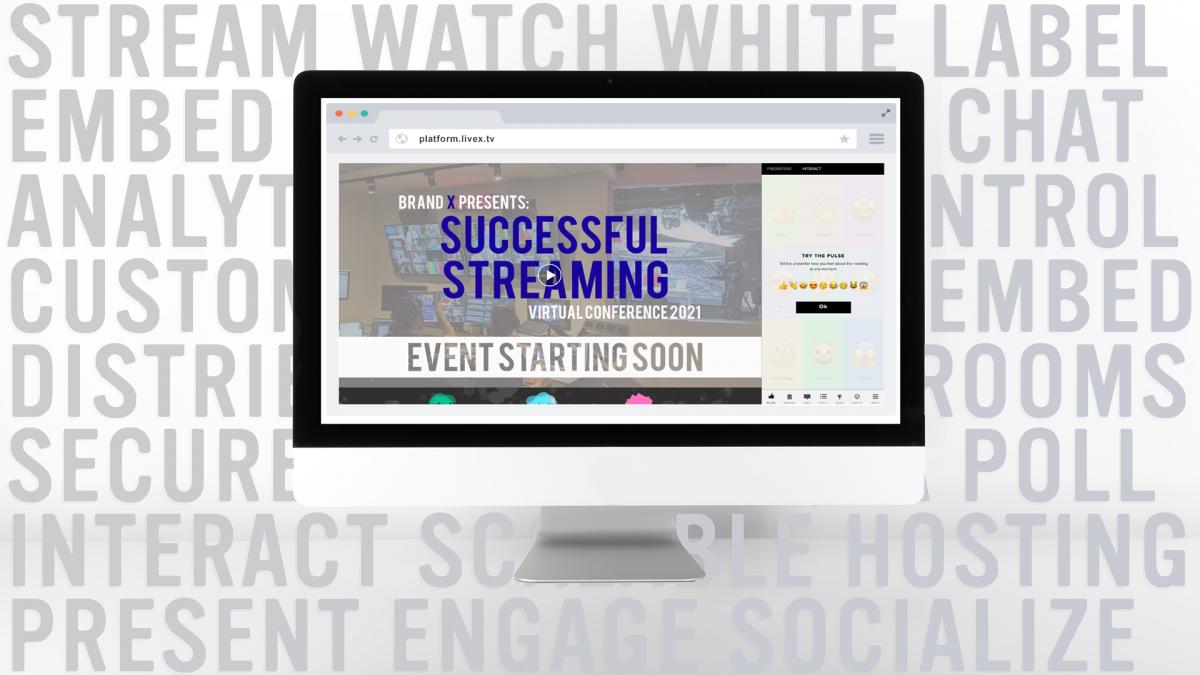 These days, its easy for brands to utilize the many social media platforms on offer, however, they instantly become beholden to their frameworks and lack of responsiveness. Unlike those social media behemoths, someone from LiveX will personally help clients with each and every aspect of their stream throughout the entirety of their project.
LiveX Platform includes:
Captioning
Multi-language distribution
Multi-device compatible
Adaptive bitrate
Low and Ultra Low-Latency
Polling
Q&A
Emotional response tech
Moderated chat
Password protection
Gated entry
Exhaustive analytics
Please reach out to us at [email protected] if you have questions about LiveX Platform or need broadcasting assistance in any way. We are here to assist and enhance your communication, whether it is for an audience of 20 or 20,000.