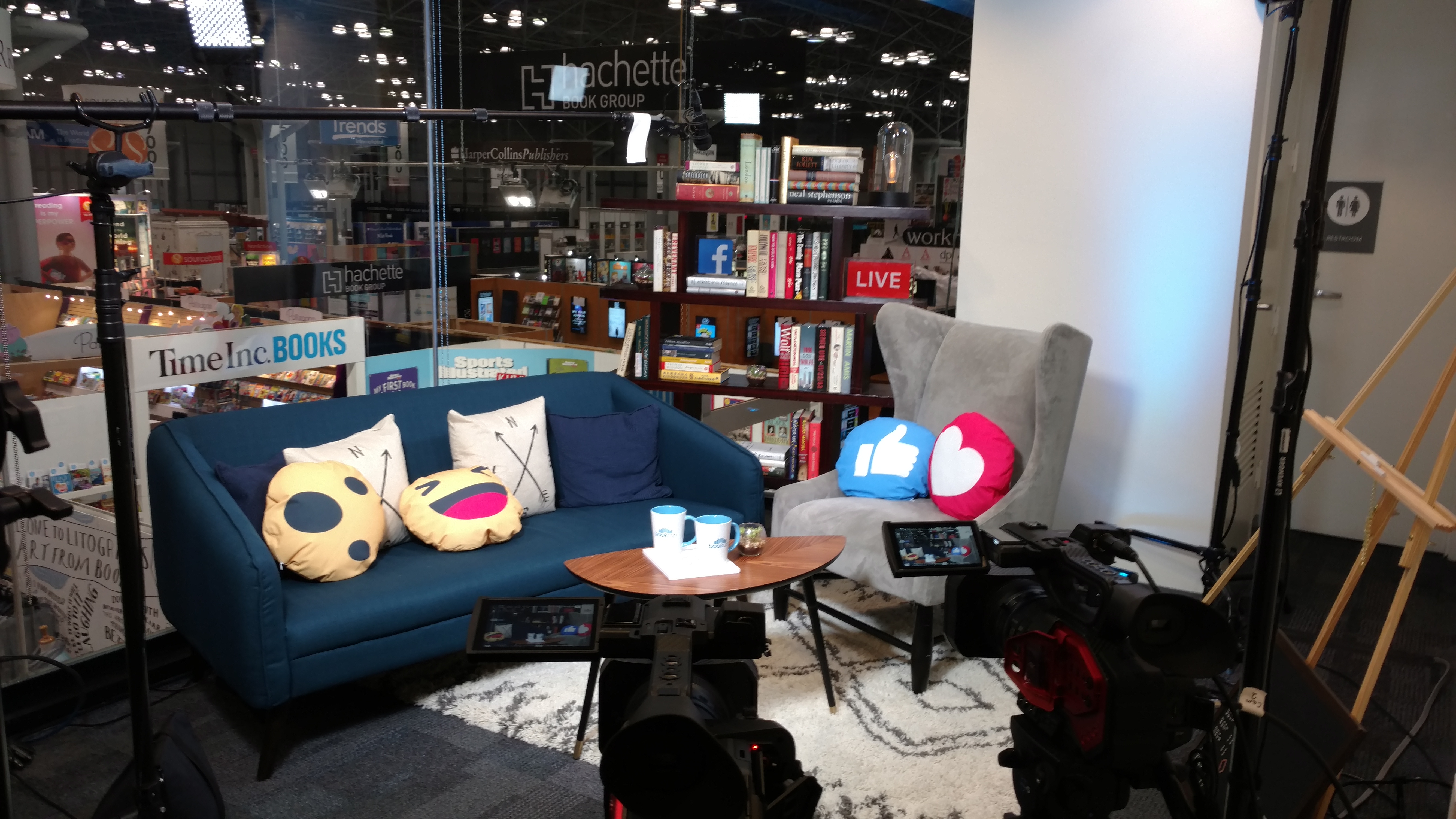 At this year's BookExpo and BookCon, Live X supported the Facebook Live Studio for Harper Collins. We produced live segments for their Epic Reads community, while also providing equipment and technical expertise to the Facebook Books team.
For both BookExpo, the publishing trade event, and BookCon, the new book convention for consumers, the Facebook Live Studio was a huge success, featuring top authors and literary figures in cozy, TV-style interviews.
Live X provided most of the production equipment and infrastructure for the studio and Facebook Books for the first two days, including lighting, tripods, power, video, monitors, and network cabling, as well as a video switcher.
During the last two days, Harper Collins hosted interviews for their Epic Reads community. For these, Live X provided all the production infrastructure, and also staffed the segments - twenty in all - with Director, Technical Director, Audio Engineer, Camera Operators and Encoding Team. With fans interacting via Facebook, these streams connected young readers with fellow book lovers and their favorite writers.
A particular challenge Live X solved for the client was multi-platform distribution. Epic Reads needed to stream to multiple Facebook pages at once for some segments, with the need to scale economically as needed. Because encoding onsite would incur outsized bandwidth charges from the venue, Live X provided its cloud distribution platform via Teradek's Core. This allowed simple, customized distribution of each stream to destinations such as each author's fan page, as well as Epic Reads and other pages as needed, all while saving the client money.