To help celebrate the National Park Service Centennial, Live X designed and built a video projection display for the "Redwood Kinekt Experience".
This virtual exploration allowed guests to turn into a Redwood Tree in real time through interactive motion sensor technology. The images were projected onto the 50-ft tall Clock Tower, the central pillar of the University of Texas campus. Technicians installed six 30K Lumen projectors to create a 3600 square foot image at over 200 feet above ground level.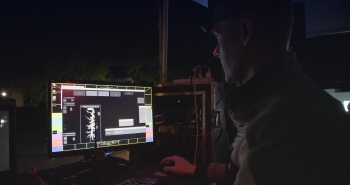 The interactive displays created by attendees were posted onto Twitter with the hashtag #FindYourPark. Guests also had the opportunity to learn more about the 411 public national parks by meeting with rangers and using other interactive experiences, including the "Find Your Park Machine".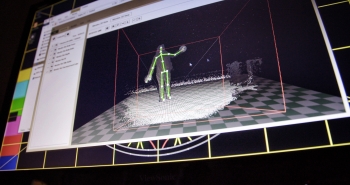 Live X's projection mapping technology creates large-scale interactive displays to immerse and captivate audiences. We provide clients with customized content and programming, along with audio responsive image capabilities. Our projection mapping can also be used for lighting designs, water screens and other special FX's.
Visit our Projection Mapping services page to learn more!