Whether you're an online personality building a following or a corporate brand with global reach, the practice of streaming to multiple platforms, or multistreaming, has become an essential tool for reaching a wider audience and controlling the viewer experience.
Multistreaming is taking a single stream feed and distributing it to multiple platforms and destinations.The main reason marketers and brands look to multistreaming is to reach a large audience with minimal effort. By sending your stream to multiple sites or social media platforms, you increase the chance of views, subscribers, and the possibility of extra sales of your products or services due to the additional exposure. Multistreaming ensures that you find your audience "where they are" on the internet. A multi platform live streaming strategy has likewise enabled brands to use it as means to do Q&A, special announcements, and interviews that bring them closer to their audience.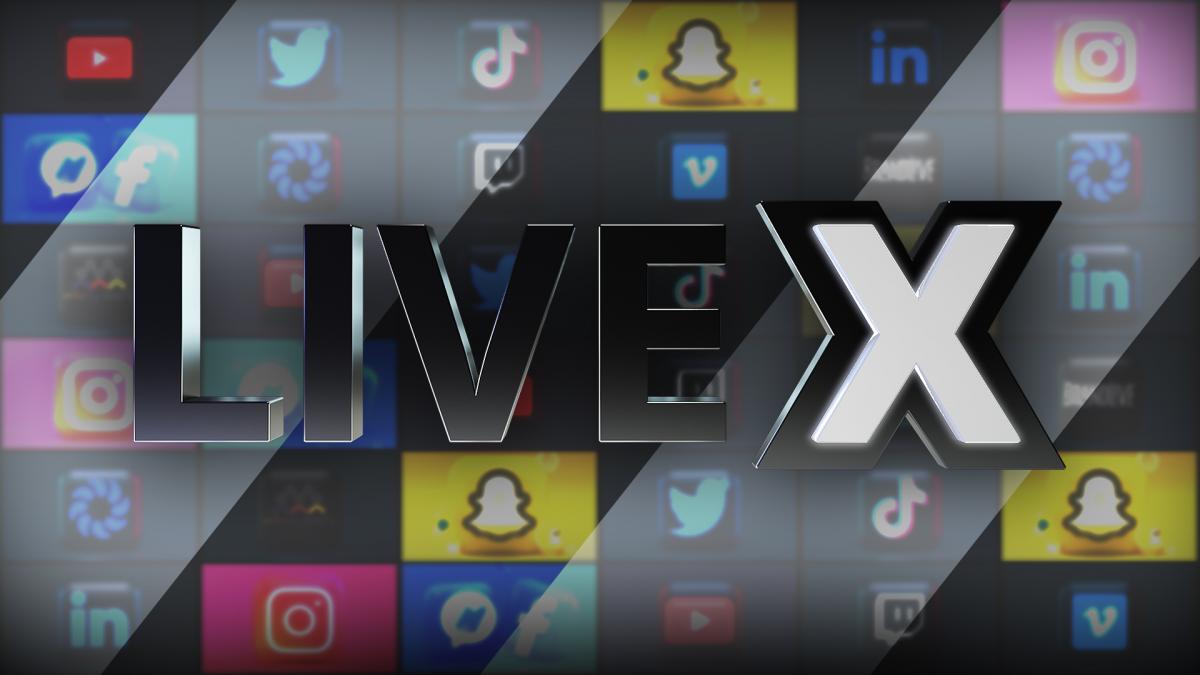 The trouble comes when you want to exert a bit more control over the audience experience. The social media options available can be quite restrictive. If a producer is in need of a more malleable and robust experience, white label platforms like Vimeo, Hopin and of course LiveX Platform, are the best way to ensure you have total control over the audience experience.
There are many video streaming software, hardware and cloud service options to choose from. These services feed streams into almost any social platform andeven custom RTMP destinations.
Using multiple streaming softwares entails technical know-how, but once you get your hands on an app or software to stream on multiple platforms, such as Virtual Video Control Room, you'll only need to add your social media credentials to push out your stream across all of them.
Here's a look at just a few of the platforms you can consider streaming to with your multistream:
Twitch has come a long way from being solely dedicated to streaming game-related content to averaging 2.9 million viewers in February of 2021. Twitch has more than 15 million unique daily visitors and 3 million content creators/broadcasters as well as 500,000+ active daily streamers.
This behemoth of a social network is now more than a decade old and has over a billion active users. Arguments about their future and the planned leap into the Metaverse aside, producers should still take advantage of the site's live stream option. Additionally, easy cross posting within Facebook is a tool for viral streaming viewership..
One of the most popular video-sharing platforms, YouTube Live can stream at 4k quality at 60fps with low-latency features. You can even live one stream to several YouTube channels using different stream keys.
Twitter isn't just limited to 140 characters anymore. It also supports live streams for its users. With its unique audio-only broadcasts called Spaces, and you can also invite guests to your live stream.
LIVE Events on TikTok are a great way for creators and fans to easily connect to a new generation of viewers. From musicians and artists to non-profits and museums, the possibilities for LIVE Events are endless on this social platform that has seen explosive growth in the last few years.
Instagram Live recently launched Live Rooms, a feature where you can go live with up to three other people allowing for a more engaging, collaborative, and wide live stream reach.
One of the latest platforms to join the live streaming space is LinkedIn Live. This is where you want to be if your company offers products and services aimed at professionals and business owners.