It's every remote broadcasters nightmare. During a major event, internet service goes down, causing you to lose public IPs.
LiveX is no strangers to this, having experienced it once for ourselves not too long ago. While failover saved the broadcast, communications were dropped, adding incredible amounts of stress to the production. Needless to say, we knew we never wanted to deal with that again.
Looking for a long-term solution, we turned to our friends at Castle Point Technologies, along with their partners at Peplink, both of whom we have a long history with when it comes to finding Internet solutions anywhere our clients wish to broadcast.
Frontier Computer Corp. featured that partnership in a recent case study showing how Castle Point deployed two SDX Pro routers, running on high availability with at least two fiber ISPs each. Now, branch locations run SpeedFusion tunnels to our hub. This has allowed us to offload our public IPs to a much stronger location, minimizing the possibility of disruption. In addition, it enables all the benefits of SpeedFusion, including WAN smoothing for hypercritical processes and hot failover provided by the SDX Pros. This active redundancy means connectivity is guaranteed, quality is ensured, and communications will never drop.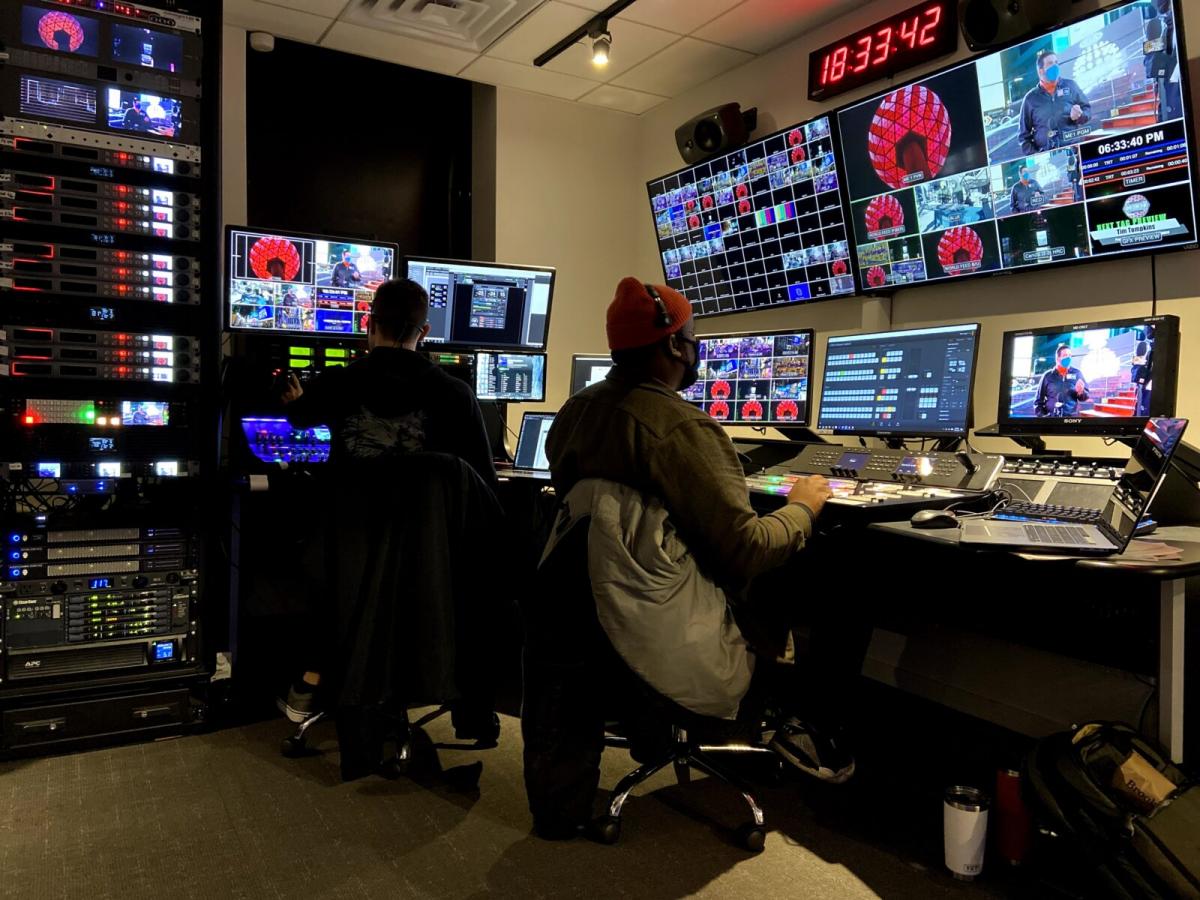 From the FrontierUS case study:
The benefits of LiveX's new Peplink-based infrastructure don't end with simple uptime. LiveX has been producing broadcasts remotely for years—well before "virtual" and "hybrid" were everyday terms—but their new infrastructure allows for brand-new possibilities
One exciting capability was tested at the 2021 New Year's Eve celebration in Times Square. Utilizing Virtual Video Control Room, a cloud-based product they developed, LiveX was able to manage and produce the entire NYE 2021 production remotely, leaving a very small footprint at the actual event site. The innovative approach was powered by a Castle Point-provided Peplink Balance SDX modular router in a mobile unit to capture interviews with revellers. The videos were stored in network-attached storage connected to the internet, allowing playback from anywhere.
Finally, due to the ongoing partnership with Castle Point Technologies, it's simple for Live X to send Castle Cases to clients to immediately establish Peplink-powered connectivity anywhere it's needed.
Be sure to check out the entire case study and be sure to contact us if you have questions about live streaming or if you need broadcasting assistance in any way. We are here to assist and enhance your communication, whether it is for an audience of 2 or 20,000.