Complex, multi-camera shoots can be a daunting logistical undertaking, with large unwieldy crew sizes and production sprawl leaving a vast footprint. We wanted to offer our clients an easier way to produce large scale events, with almost limitless possibilities for live on-site feeds to be fed into an off-site control room, removing the need for traditional mobile units and their attendant personnel.
Remote-X provides the capabilities of a large scale production crew in an agile and portable system. Clients can easily and efficiently send and receive feeds between any remote location and a central control room. Our flexible, powerful, remote backhaul kits minimize your onsite footprint, streamline crewing, and let you seamlessly collaborate with global teams.
Remote-X includes:
Video
8 SRT encodes and 4 decodes for multi-sync video transmission.
40x40 SmartVideoHub provides limitless possibilities for signal distribution to and from on-site equipment.
Low latency return video for real-time communication between remote and on-prem talent.
Audio
Dante-enabled 32 channel mixer for program ingest and IFB distribution.
16 channels of embedded audio over SRT enables remote mixing possibilities.
Clear-Com panel provides 12 channels of comm and IFB.
Network
Dedicated WAN smoothing and internet failover via 8-cell Castle Case.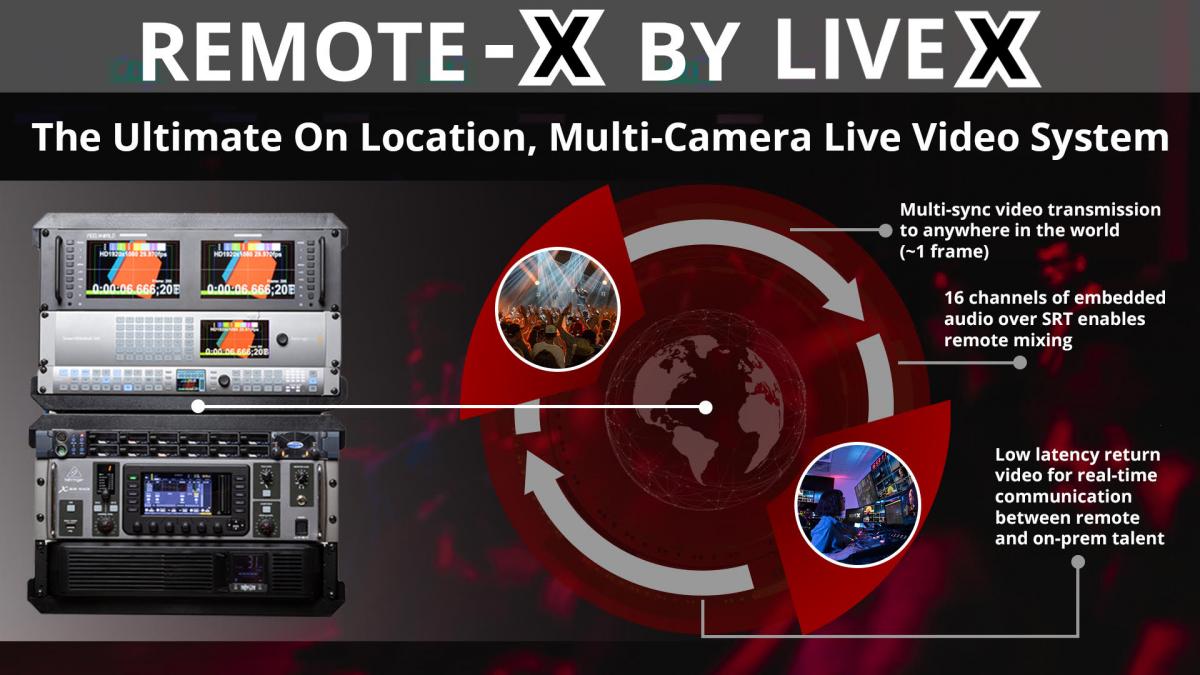 This kit allows clients the same kind of flexibility we enjoyed when remote feeds from Pebble Beach, California were switched live in New York in our master control room for our work with the USGA's 118th U.S. Amateur Championships.
Bring the capabilities of a large scale production crew in an agile and portable system with Remote-X. Be sure to download our one-sheet here and contact us at [email protected] to learn more.