The initial response to our announcement about Live X's brand new Rivet app has been tremendous.
We're thrilled to announce the initial BETA launch of Rivet starting on June 15th.
Rivet will initially be available on computers running Apple OS and Microsoft Windows OS with an expansion to all mobile platforms to follow in the coming weeks.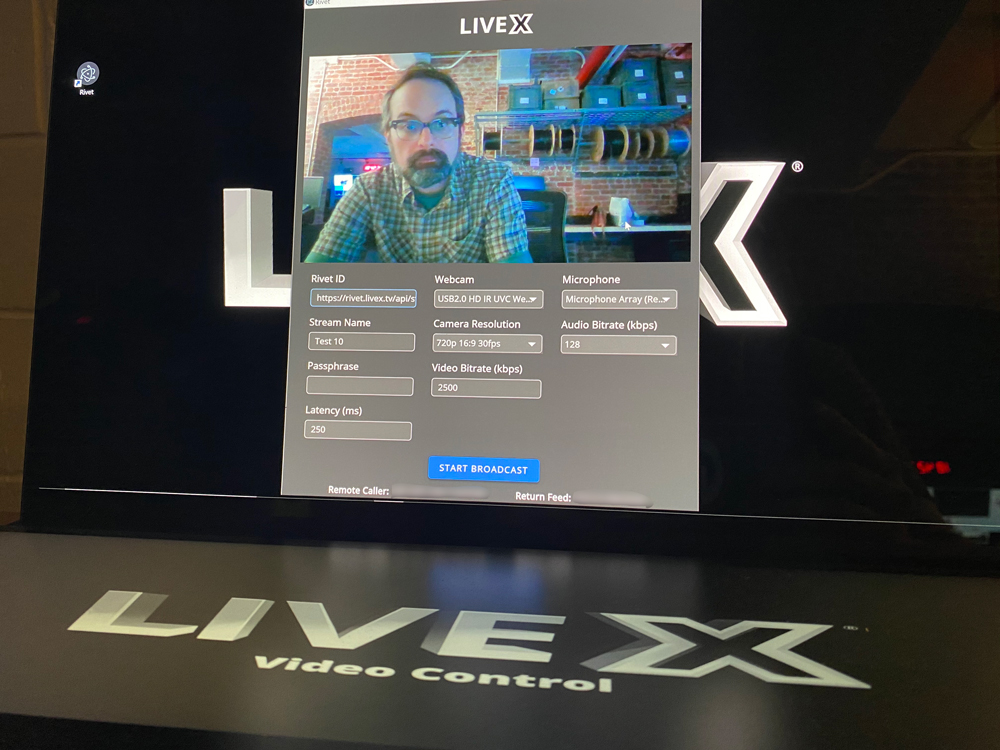 At Live X we're always trying to think ahead about how to make live production easier for our clients and over time, the hope is that this tool can help give us & our content creator clients more control over current remote challenges surrounding the making of content both live & multi-cam live to post while allowing us to solve the larger "virtualization" issues that exist in our current and foreseeable reality.
Rivet will utilize SRT - Secure Reliable Transport, an open source IP Transport Protocol allowing for low latency, highly reliable, & secure communication over public Internet while being codec agnostic and ready to stream in any and all ways producers and content creators can think to utilize it.
Be sure to apply to become a BETA tester of the Live X Rivet app.