One of the best things about being involved in the live streaming space is getting to know and work with incredibly intelligent and entertaining folks like the gang over at StreamGeeks.
So you can bet that when they reached out and asked if we'd like to be involved in their day long StreamGeeks Summit, we jumped at the chance.
Live X will not only be in attendance on November 8th, but we'll be represented on a number of panels throughout the day.
What is the Summit? It's for anyone who wants to better understand the world of live streaming packed into a full day of education with industry leaders who can help you simplify the tech and provide action plans that can be applied to almost any industry.
If you are in or will be around New York City on November 8th, you can purchase tickets right here. Not going to be in NYC? No problem, they have virtual options for you too.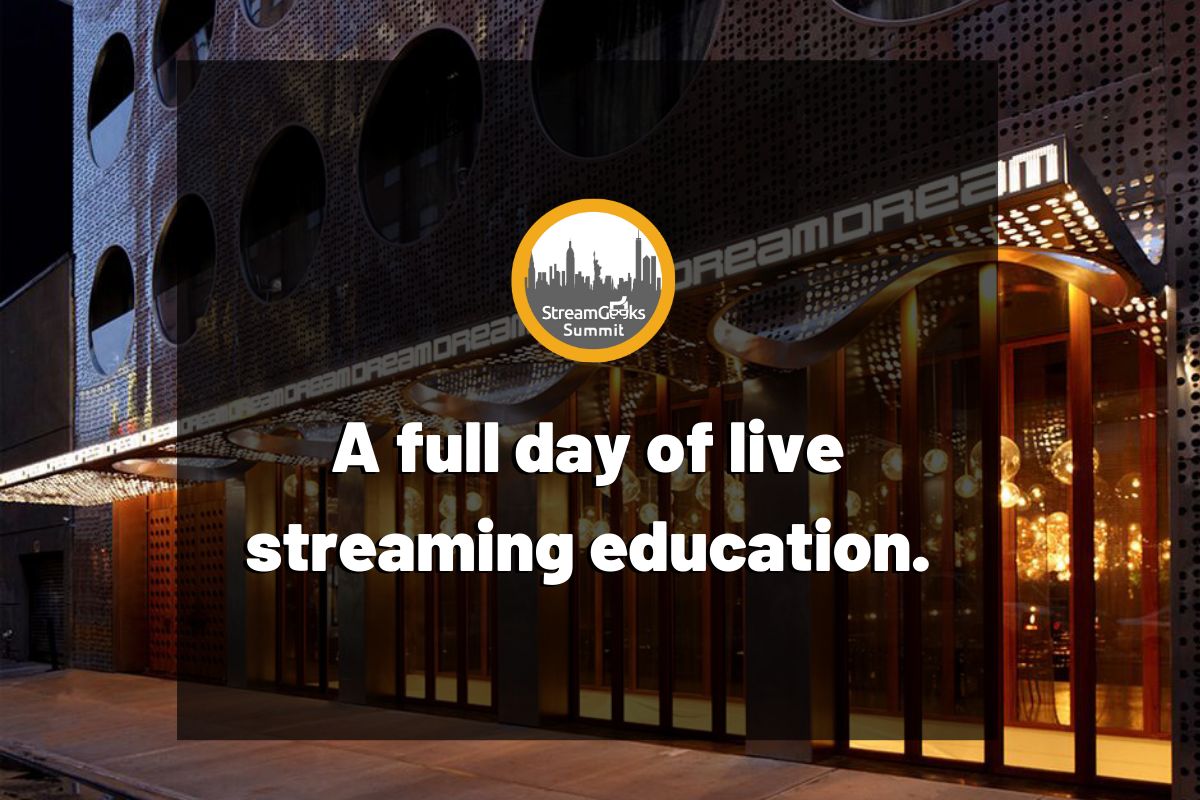 Live streaming is now the fastest, most authentic way to reach an audience. With Facebook, YouTube, Amazon, Twitter, and LinkedIn all offering live streaming, the business implications are wide-reaching.
If you're interested live streaming, this is an event you won't want to miss.