Whether it's live graphics, interactivity, accessibility services, remote recording "as live" for playback at a later date or the need to capture a press conference or commencement ceremony, LiveX has the experience and flexibility to deliver whatever is necessary for our clients.
As both partial and full virtual events become part of the every day fabric of the broadcast world, the options can feel limitless - and by extension, sometimes daunting - when deciding how to proceed with a production.
LiveX has experience in every single area of virtual and remote production, from huge, globe-spanning broadcasts to intimate productions meant for small, discrete audiences.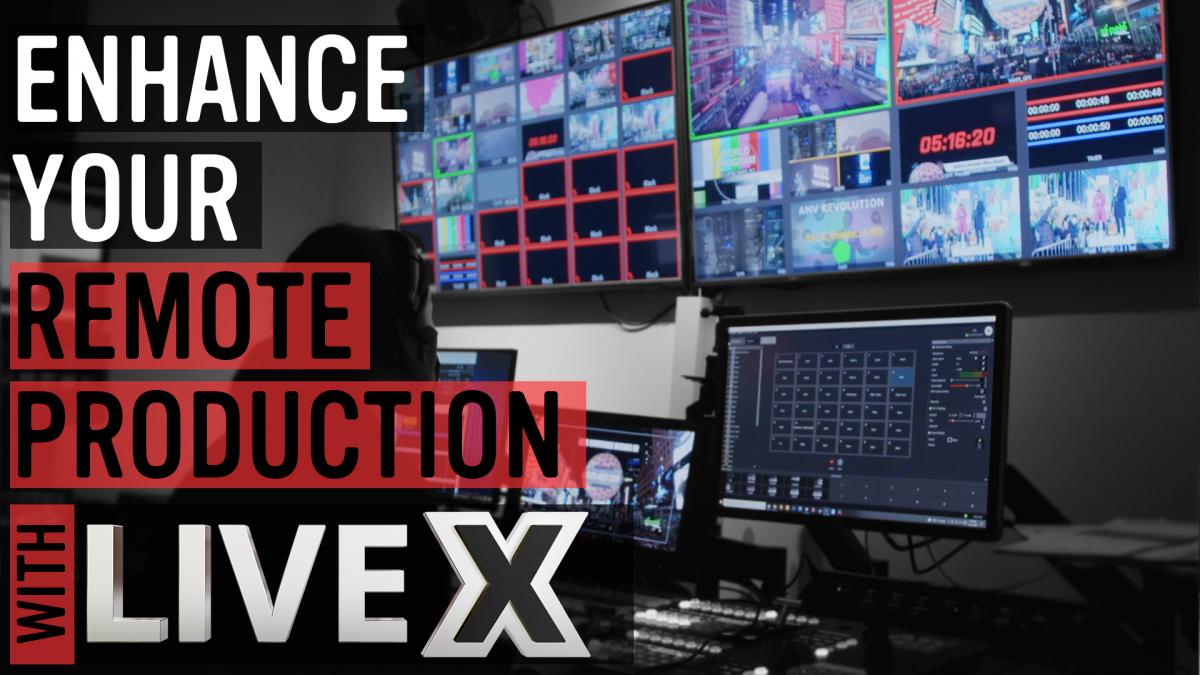 With the explosion of video conferencing programs like Zoom or Microsoft Teams, its never been easier to connect with a remote contributor. However, we all know many of these programs can leave much to be desired when producing a broadcast quality stream.
At LiveX, we've spent the last year incorporating things like Zoom into elevated productions where the experience for the contributor may be routine, but the finished product looks much more polished.
With our innovative Zoom Farm approach, we are able to bring in countless contributors via Zoom who each have their own dedicated video and audio feeds that we then incorporate into a specific production, whether that's a livestream or internal corporate conference.
One recent example of an enhanced remote production by LiveX would be our work with SurvivorNet, where we produced an impactful afternoon of panels discussing racial disparities in cancer screening and treatment. This conference was produced using the Zoom Farm, which gives the production team the control and deliverables needed, while the talent is comfortable with the ease of use.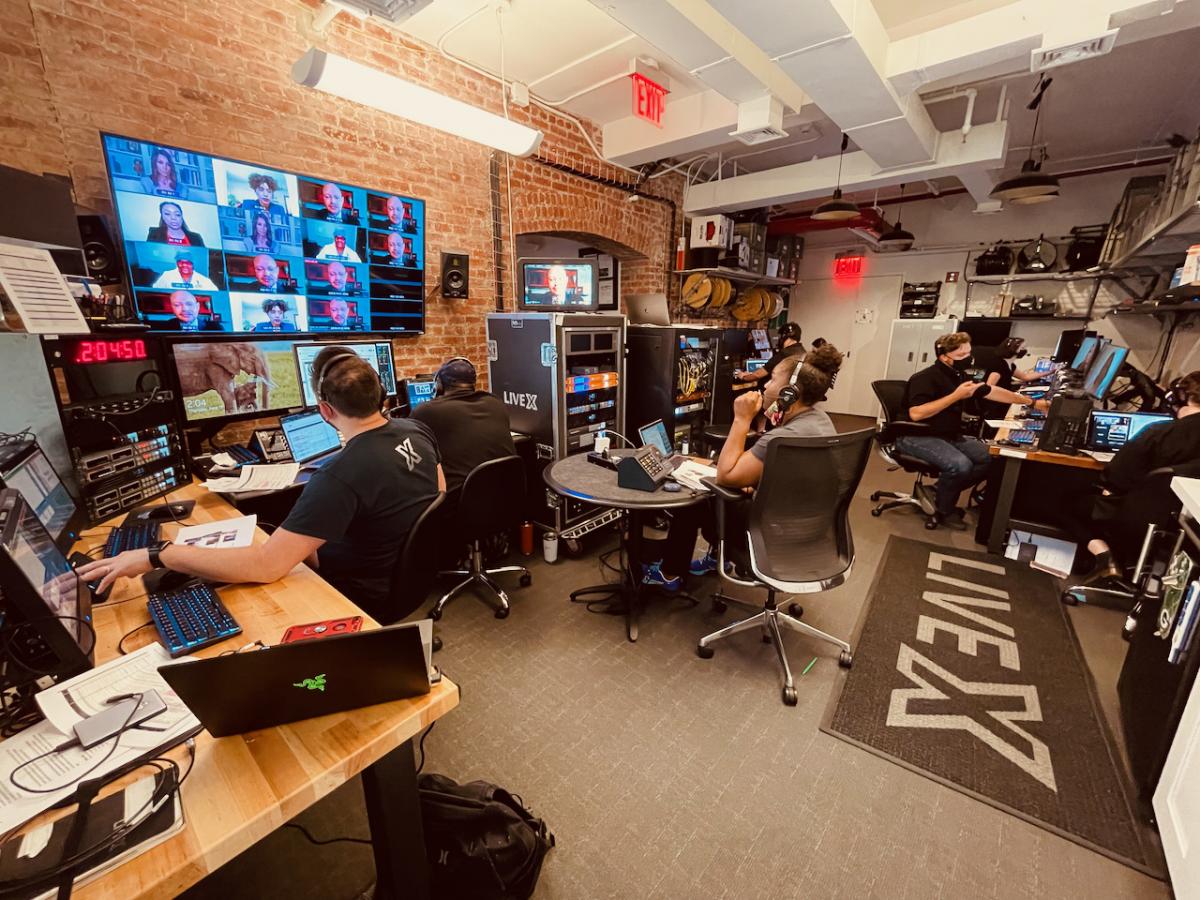 Another example of an elevated remote production would be our work with the KnowIt Conference last spring. The groundbreaking annual event that brings together the community of creators and protectors of intellectual property, had to pivot its plans from a Vegas conference center to an online interactive conference. Utilizing LiveX Platform, we designed a microsite to house its two simulations live streams. Over the course of the event LiveX brought in 121 remote talent plus remote producers and talent handlers, complete with communal green room experiences where our producers could guide them through the process and answer any questions they might have.
Of course, if producers are looking for something more broadcast ready, LiveX has plenty of different remote kit options that we are able to send to contributors wherever they may be in the country or, ineed, the world. A LiveX producer will work with your talent every step of the way to ensure the technology is never overwhelming but rather an easy exetansion of what should be a seamless broadcast experience.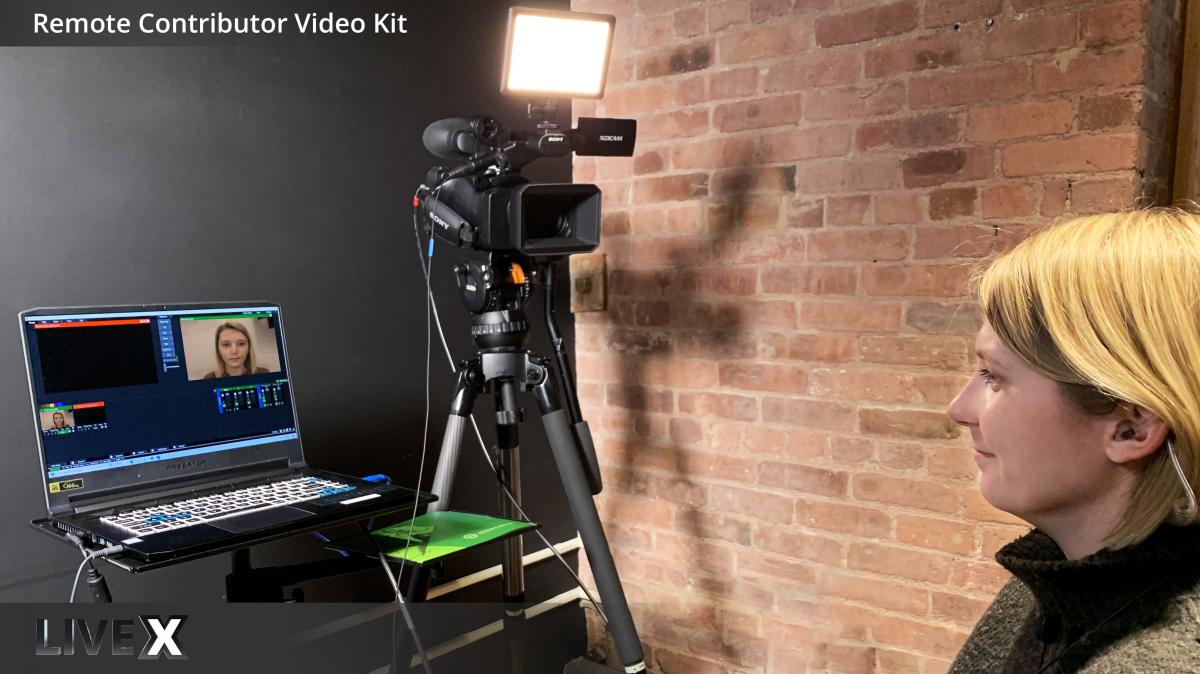 Contact us if you have questions about remote production or if you need broadcasting assistance in any way. We are here to assist and enhance your communication, whether it is for an audience of 2 or 20,000.