Streaming Media East Connect 2021 offers attendees online programming spanning over a two-week long period from May 17 - 27, including a panel appearance by LiveX co-founder Corey Behnke!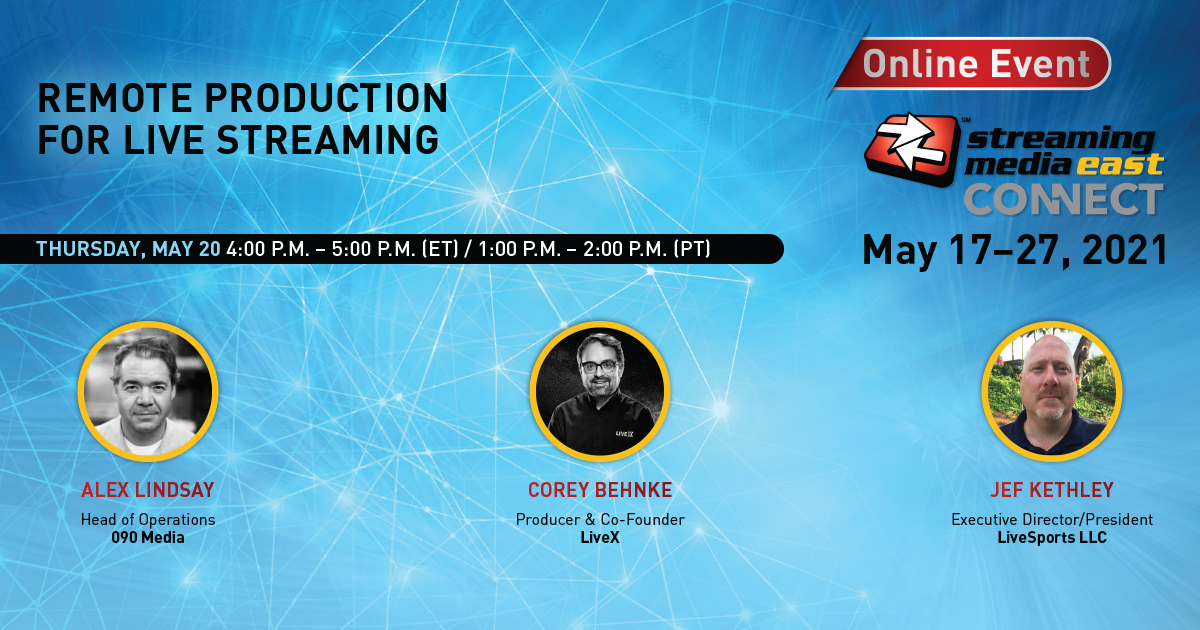 The panel begins at 4pm est next Thursday, May 20th. Joining Behnke will be Alex Lindsay, Head of Operations at 090 Media and Jef Kethley, Executive Director and President of LiveSports LLC, for a wide ranging discussion on remote production workflows in the live streaming space.
Also appearing during Streaming Media East next week is LiveX Content and Social Director Aaron Nagler, co-founder of Cheesehead TV, for a panel entitled "Enhanced Sports And Esports Experiences."
Streaming Media East Connect includes a series of webinars that will provide practical advice and inspiring thought leadership from the world's leading organizations; 3-hour, in-depth online Streaming Media University workshops offer training from expert instructors that you can't get anywhere else; and, Content Delivery Summit which brings together carriers, telcos, ISPs, and premium content owners for a detailed look at the technology and platforms being used to deliver and accelerate web content.
Be sure to pre-register for the event and we'll see you on May 20th!