Earlier this afternoon, we unveiled Virtual Video Control Room, a live streaming broadcast tool to help you control, route & monitor live streams in ultra low latency from anywhere in the world.
Virtual Video Control Room is browser based, making accessing your streams simple and secure. Producers can view all of their cameras using the grid and display up to 10 simultaneous feeds. VVCR also allows producer teams a secure way to view their production remotely, all while streaming live to any platform. When the broadcast is wrapped, trim the program and download the finished product, all in-browser.
With VVCR you can control which feeds you want to see, how to display them, and how much information you'd like displayed, a feature you can preview right on the Virtual Video Control Room website.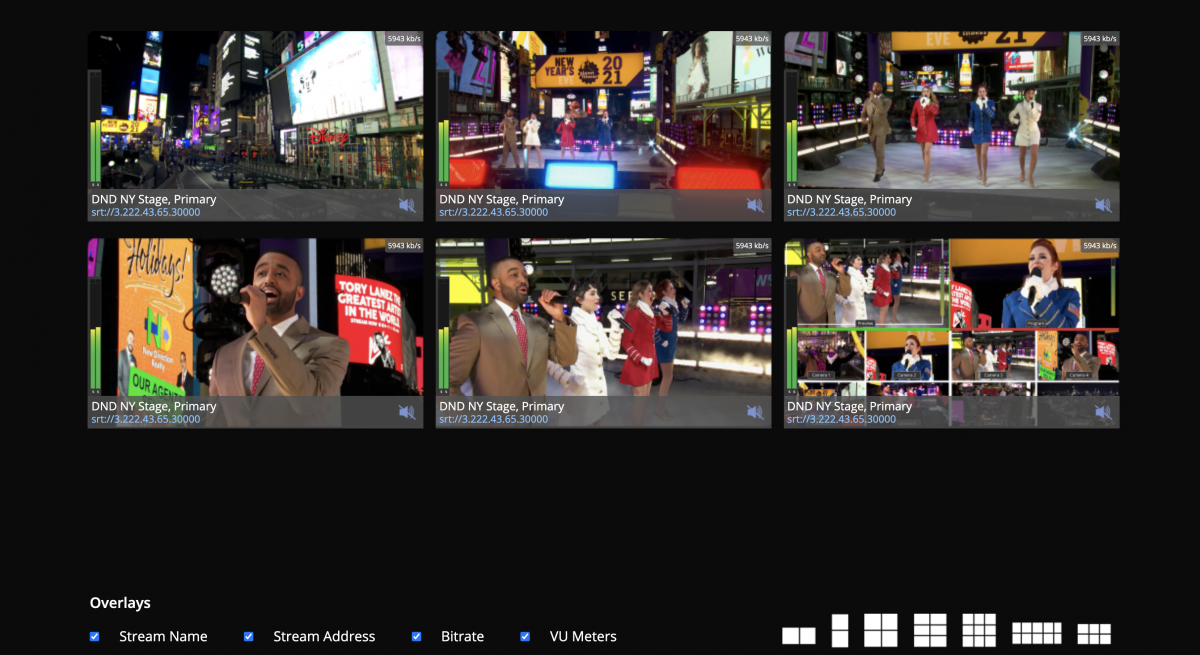 On the VVCR website, you can also find information on pricing as well as our enterprise features, including transcoding streams to NDI along with Clip & Post for your social channels.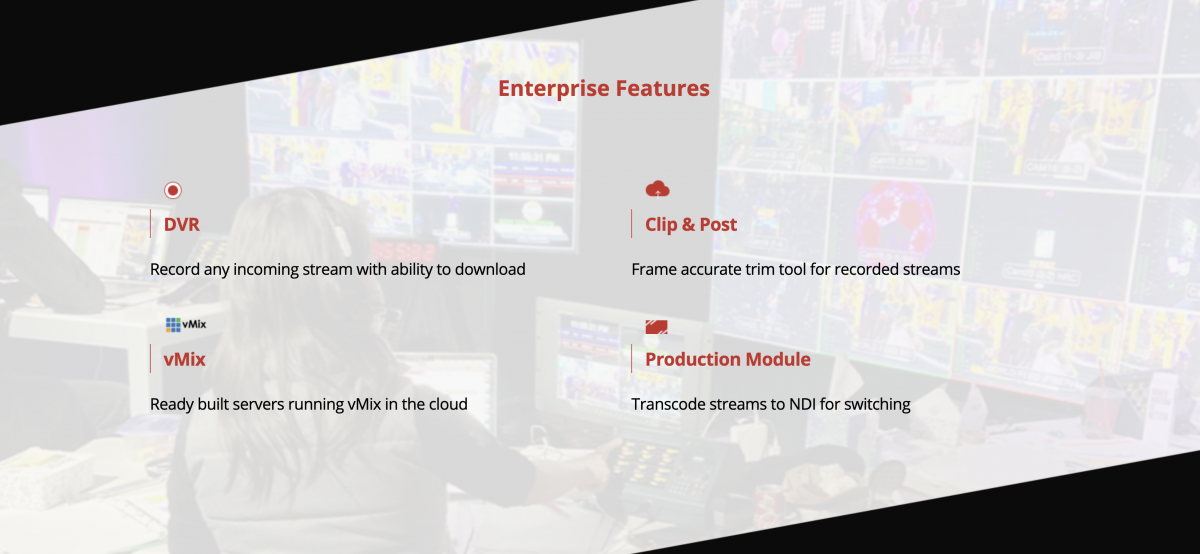 Please contact us with any additional questions you might have regarding Virtual Video Control Room!