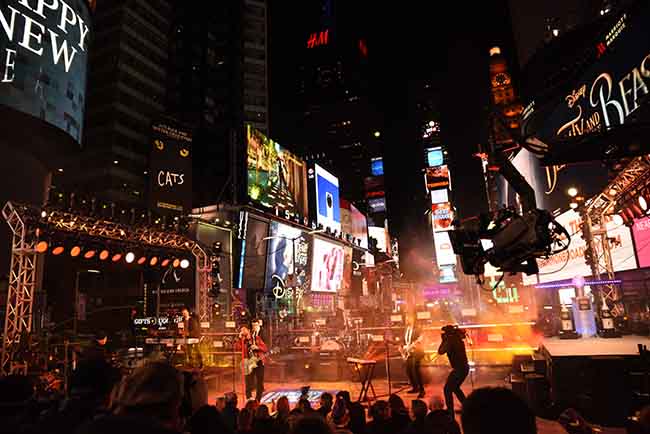 Ever wonder how, each New Year's Eve, every major network packs into Times Square to cover the big ball drop broadcast? Thanks to the event's pool feed, all broadcasters can share the majority of camera coverage, with little independent overhead.
Producers, Countdown Entertainment and Times Square Alliance, install at least 27 cameras positioned all over Times Square, covering everything from on-the-street handhelds for reveler interviews, to breathtaking helicopter views. Those cameras are mixed in a master control room and provided as a pool feed to major television networks, as well as online platforms, reaching over 1 billion people around the world.
Local news stations and international broadcasters alike can access the feed, adding their content as desired to create their broadcasts.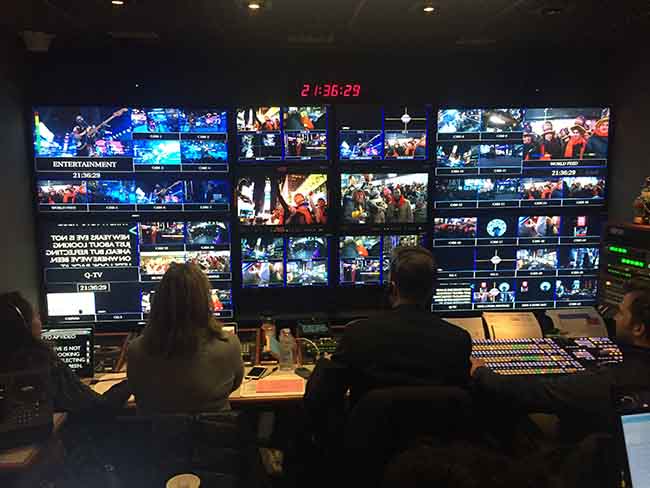 Live X produces the official webcast for the event on behalf of Times Square Alliance and Countdown Entertainment. The webcast has direct access to most of the cameras throughout the square, in addition to our reveler interview cameras, talent interview camera overlooking the Countdown stage, and four cameras at the Kiss stage which feature our host, special guests, and performances. Live X combines the pool feed, the event cameras, and the exclusive webcast cameras inside AMV's Maverick mobile production unit to mix and output the final webcast feed.