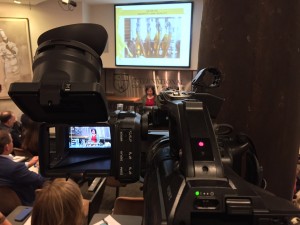 Live X shot and streamed the 2015 New York International Olive Oil Competition at the International Culinary Center (ICC) in New York City. The full day of live broadcast events consisted of two sessions of olive oil industry experts presenting on science, marketing, and passion in olive oil, as well as the press conference announcing the winners of the annual awards.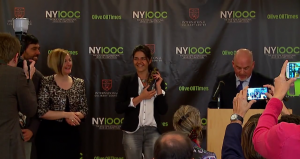 The events were in two different venues within the ICC, and we had a relatively quick changeover from the first venue to the second. In each, we set up a wide camera, center, in the back of the room, and a second camera for medium-to-tight shots. Additionally, most of the conference speaker presentations included multiple slides and/or supporting video.
We shot the conference on our
Sony PMW-300K1
cameras, and encoded and streamed using our exclusive custom servers.